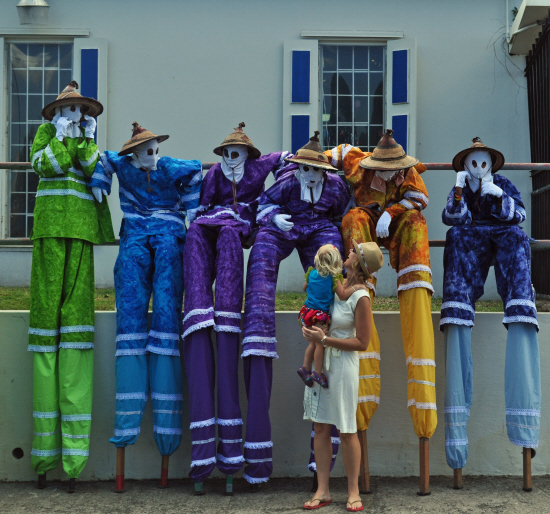 Frederiksted's main drag showcased hundreds of little ones Friday as the annual Crucian Christmas Festival's Children's Parade took center stage.
From marching and steel pans bands to Crucian kids dancing and twirling batons, the parade offered spectators a diverse range of island culture all in one place during St. Croix's most festive time of year.
The Rising Stars Steel Pan Orchestra was banging out beats along the route while the Ricardo Richards Moko Jumbies entertained when called upon. Both public high schools – St. Croix Educational Complex and Central High School – had their marching bands in tow, and their enthusiasm for their craft seemed to delight everyone. And there couldn't have been a group cuter or more adorable than the baton-twirling St. Croix Majorettes.
"I'm having fun! We're showcasing our children today," said Lt. Gov. Gregory Francis, who was shaking hands with parade-goers as he made his way toward downtown. "They (the children) put in a lot of time and preparation and the only way to show our appreciation is to come out as adults and support them on this day."
Francis said he could remember the children's parade all the way back to his childhood and said it's always been a big deal.
"This is the last leg of it so we're just going to enjoy today," said the 2012-13 Ms. St. Croix winner Cliaunjel Williams. "It's all about the heritage, the culture and who we are as a people. This is something we celebrate at the end of every year and it's a good festival to have because it brings us together as one."
Things got started much later than the scheduled time of 10 a.m. By 11, with the sun shining bright and little cloud cover, it also meant it was hot for those participating who were standing around waiting in special parade dresses and outfits.
But it didn't really matter. People passed out ice chips or water and everyone appeared to be giving it their all.
Second runner-up of the Ms. St. Croix pageant Rashauna Christopher was wearing a black and white dress representing the past and future – but she mostly looked like she was hot.
But Christopher was quick to say participants just had to ignore the heat, "suck it up," and smile.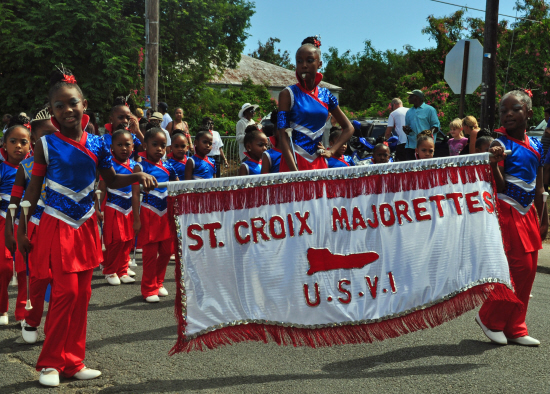 'This is about embracing the St. Croix culture, which is a mix of many, many cultures," Christopher said. "It's about embracing the food, the music, the clothes we wear, the village and all the activities."
Francis had similar thoughts.
"The parades and the festival, it's all about family, friendship and camaraderie, and it's an opportunity to share our food and arts and crafts," he said. "It's a good opportunity for us."
And it was also a good opportunity for anyone in attendance.