Government House is aglow for Christmas, but those twinkling colored lights are adding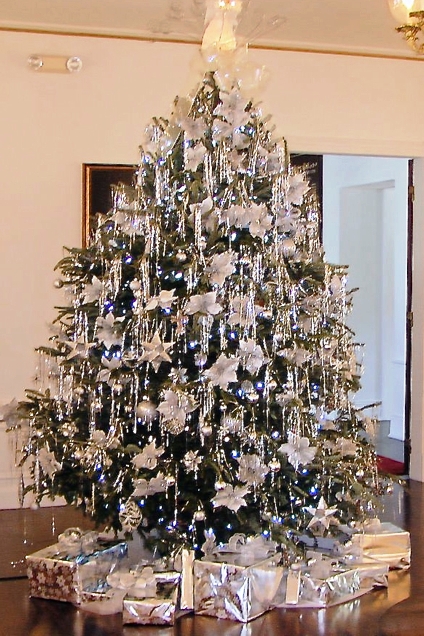 only a fraction to the power bill because they are energy-efficient LEDs. All Virgin Islanders can follow suit, the V.I. Energy Office said in news release, offering tips on using electricity wisely during the holidays.
Ruth Cruz, coordinator of community outreach at the governor's office on St. Croix, called the LED lights on the Government House Christmas trees in Christiansted and in offices in Frederiksted "awesome."
Not only are the lights beautiful, she said, but they save energy and are less dangerous. She reached out and touched a lighted LED bulb, pinching it between her thumb and index finger.
"See? It is cool to touch. They do not get hot like the old Christmas tree bulbs," she said.
House fires have been started by hot bulbs on dry trees, the Energy Office warned.
LED lights – the acronym stand for light-emitting diode – don't waste energy creating heat, which is one reason they use so little power. Most of the LED Christmas lights now available at stores throughout the Virgin Islands use one-tenth the power of old Christmas bulbs. If a resident using the old type of lights raises his power bill by $50 a month, another resident, with the same lighting but using LEDs, would only raise his bill $5.
"Virgin Islanders don't have to stop their Christmas tradition of lighting up. They just need to do it differently," Cruz said.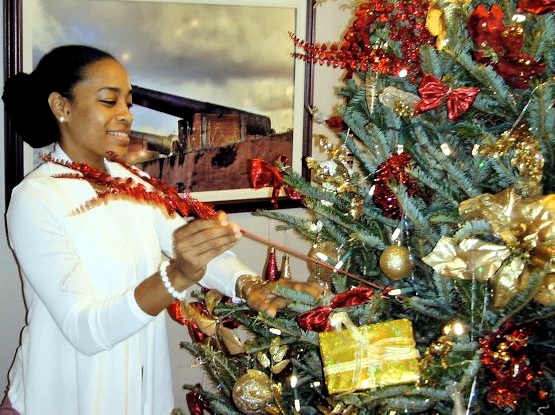 Energy Office Director Karl Knight said this is just one of many initiatives taken throughout the government to cut energy consumption and lower Water and Power Authority bills. He urged residents also to become part of the "VIenergize" campaign for energy sustainability and self-sufficiency in the Virgin Islands.
In 2010 the Energy Office and WAPA joined with the U.S Departments of Energy and the Interior, as well as the National Renewable Energy Laboratory, to work towards the territory's goal of reducing fossil fuel usage by 60 percent by 2025. The VIenergize campaign is aimed at keeping the importance of energy conservation and efficiency at the forefront of the minds of V.I. residents of all ages.
Not only can residents save money, Knight said, but they can also reduce carbon emissions that occur when people are lighting up their homes, cooking big meals and driving to holiday festivities.
"VIenergizing is the right thing to do for our environment," he added.
Besides using LED lights, Knight offered the following tips to residents wishing to VIenergize their holidays:
– Use timers to turn off holiday lights when no one is around to enjoy them.
– When retiring for the evening, reduce costs and increase safety by unplugging all lights at the wall.
– For outside lighting, install a motion sensor that turns lights on automatically when someone walks up and turns them off automatically after one to five minutes.
– Use mirrors or tinsel around indoor lights to heighten their effect, getting more impact with fewer bulbs.
– Purchase Energy Star labeled products for holiday decorating and for gift giving.
– When using conventional ovens, do not open the door to peek at what's cooking, as it lowers the temperature inside, increases cooking time and wastes energy.
– Keep refrigerators and freezers well stocked. A full refrigerator or freezer saves energy by reducing the recovery time when the door is opened. If the refrigerator or freezer is only partially full, store one gallon bottles of water to help keep the temperature regulated.
Find out more about becoming energy efficient and lowering power bills online at www.vienergy.org.