Your friends all know better. They know they're wasting their breath when they try to tell you to do something. And in the new book, "Time to Shine" by Nikki Carter, pushiness can backfire for a boy too.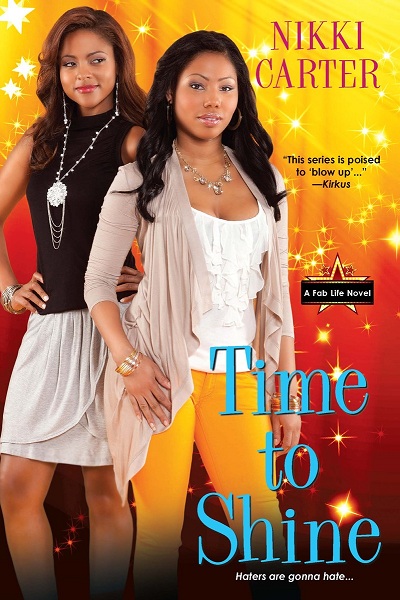 No drama for the rest of the school year. That's what Sunday Tolliver said and it was a great idea, except it didn't work. Drama started with the Atlanta wedding of Sunday's mentor, Mystique, and Zac, a rapper – but when Zac's baby-mama dropped his son off at the reception, that didn't make Mystique very happy.
And then there was Sam, who was Sunday's ex.
When she caught him in a lie a few months before, Sunday told Sam that she couldn't tolerate an unfaithful man, but he kept saying it was all a mistake. He wanted Sunday back and everybody thought she should give him a second chance, but there was no such thing.
Even though she had to work with him, she simply didn't want any lying man around.
She didn't want Sam around partly because of DeShawn, who was Sunday's buddy.
Seriously, just friends, except that DeShawn was cute and funny, and he totally understood Sunday. She wasn't ready for another man in her life – freshman year at Spellman College was too much fun to tie herself down – but she wasn't ready to let DeShawn go either.
To this personal drama, add the little spat between Sunday's roomie, Gia, and her boo, Ricky. They were being celibate but Ricky hated that and Gia wasn't sure she could live without him. In the meantime, besties Piper and Meagan learned that they were dating the same man and that caused other ugliness. Sunday's "entourage," in other words, was breaking up.
Above it all though, Sunday had to keep her eye on her career. She was an award-winning singer-songwriter and was up for more awards. Life would've been good, if only her cousin Dreya stopped scheming and Sam stopped dreaming of reconciliation.
Yep, Sunday Tolliver wanted to keep drama out of her life for awhile. Too bad it wouldn't be possible…
Want a teen novel that snaps with energy and crackles with sass? Then you want this latest book in the Fab Life series.
Just like the other books featuring Sunday Tolliver, author Carter takes a little bit of normal teen life and sprinkles it with fame, paparazzi and fortune.
I've always liked the good mix of characters that Carter offers: black and white, adult and almost-adult, completely without violence and with relatively tame boy-girl interaction. That all makes this book darn-near perfect for teens ages 14-to-17.
Yes, this is the next installment in a series, but I really think Carter makes it easy to start here. If you're up for a fun teen novel, grab "Time to Shine" and read it.
Then tell your friends they'd better too.
__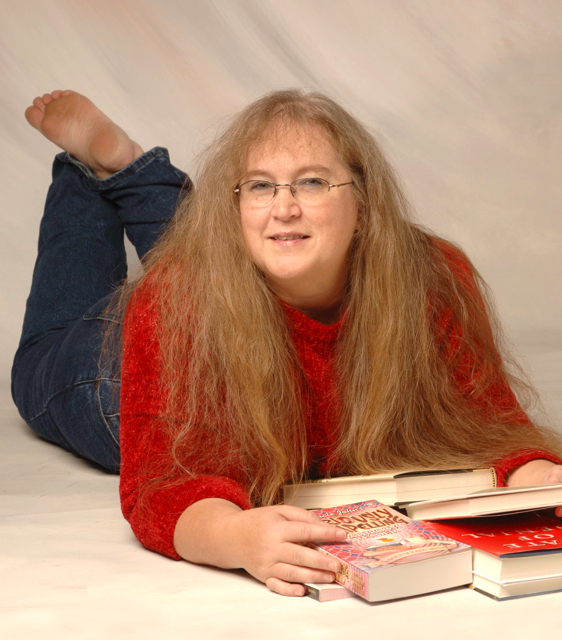 The Bookworm is Terri Schlichenmeyer. Terri has been reading since she was 3 years old and never goes anywhere without a book. She lives on a hill in Wisconsin with two dogs and 12,000 books. Her self-syndicated book reviews appear in more than 260 newspapers.