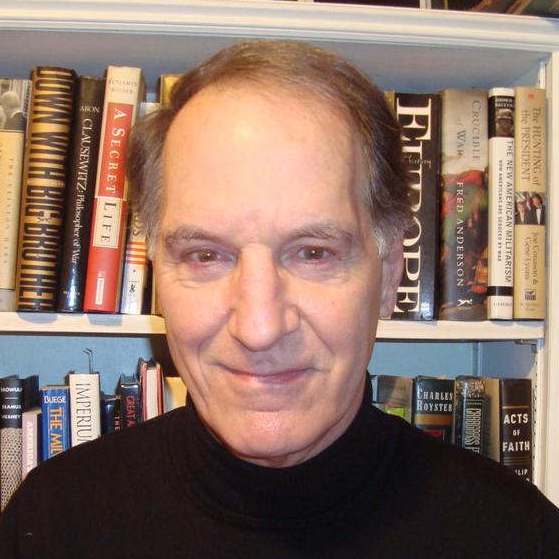 The Virgin Islands Senate is held in generally low regard. It is seen as a hotbed of foolishness, self-promotion, petty corruption and misguided activity. But take heart. Believe it or not, it could be worse. (And it can certainly get better.)
First for the "it could be worse." Mother Jones has just published a summary of "America's 50 Worst State Legislatures." When contrasted to the legislatures in Tennessee, Oklahoma, New Hampshire, Georgia or Wisconsin, the Virgin Islands Senate is the Athenian Assembly in the Age of Pericles. Okay, that's a slight exaggeration.
And, beyond the state level, don't forget those two other pillars of democracy in action, the United States Senate, the "world's greatest deliberative body," and the House of Representatives. In major league baseball, there is something known as the "Mendoza Line." The Mendoza Line is a batting average of .200. When a major leaguer falls below it, he typically receives a one-way ticket to Palookaville.
In politics, the Mendoza Line is a favorable rating that falls into the single digits. That is about where the U.S. Senate and House are today, and we can expect further decline as they find ways to botch the current set of issues that the nation faces.
The difference is that senators and members of Congress aren't exiled to Palookaville. They stay put because they are fulfilling the wishes of their true constituents, the banks and hedge funds and the pharmaceutical, health insurance, oil and telecommunications industries, along with the wealthiest individual donors.
But back to the states, and the reasons for Virgin Islanders to not feel so bad about their Senate. Or, at least, to feel that they are not alone, even in what is clearlybad company. Here, from Mother Jones, is a quick glance at recent actions by some of the worst state legislatures.
In Tennessee, ranked the worst, the legislature passed a school sex-education bill that forbids discussion of sex, while, at the same time, classifying miscarriages as murder. The Tennessee legislators seem to spend a lot of time worrying about sex. In addition to straightening out sex education, they made it a crime for transgender persons to use the toilet that does not match what it says on their birth certificate.
North Carolina has the most rapidly rising coastal sea levels on earth. Faced with difficult choices, including an acceptance of science, the North Carolina Senate instead voted to outlaw rising sea levels. Once that problem was solved, the State could mandate wrong, that is, lower projections, and the problems of climate change and related coastal devastation were solved without wasting any hard-earned taxpayer dollars.
In Oklahoma, a state Senate bill outlawed the use of human fetuses in food products. You didn't know that your food contained human fetuses? Well, as the bill's sponsor acknowledged, it doesn't. But just think, what if it did? Better to be safe than sorry. Like those transgender people using the wrong toilet in Tennessee, you never know when a non-problem could become a big deal. Let's just nip them in the bud.
In Georgia, Republicans held hearings on President Obama's secret mind control plot. Like many of these plots, this one is designed to turn the United States, especially the most advanced states like Georgia, Oklahoma and Mississippi, over to United Nations one-world control. And, if this is the first that you have heard about the plot, that may be because it is such a well-kept secret.
To understand all of this better, it is probably worth mentioning that, in the midst of these terrible crises, the Missouri legislature voted Rush Limbaugh into the state's Hall of Fame.
A century ago, the cynical journalist H. L. Mencken used to invite his friends to sit in with him and watch similarly whacked-out legislatures in action. It's a great show he would say, and it is hard to argue with him. Especially with the current crop of zealots, ideologues and mental defectives, it would be hard to make some of these things up.
But, although politics as entertainment is now an entrenched part of our culture, a lot of it isn't a show. Along with the nutcase stuff, these same legislatures are doing a lot of bad things that are not very funny.
In Wisconsin, the legislature has quietly removed controls on "payday lenders," the legalized loan sharks that mire poor people in permanent poverty.
In Florida, as in other places, those receiving public assistance are being required to take drug tests.
Texas has led the way in undermining science-based public education.
And many of them continue to find new ways to throw the poorest and most vulnerable members of society overboard.
In all instances, those on the receiving end of these legislative misadventures are "the others" – poor people, minorities, gay people and immigrants. Just to take a single contrary example, why don't we have random drug tests for executives of companies receiving corporate welfare?
In addition, this kind of no-nothingism discredits the idea of democracy and further divides an already divided people. It is a sad fact that somebody had to vote for these people to get them into office. And, at some level, they must have known what they were voting for. The same can be said for the Virgin Islands.
The Virgin Islands Senate is experiencing a significant turnover in its membership. Is this a good thing or a bad thing? The simplest answer is that it all depends. As legislative bodies go, the Senate is small. That means that a few individuals can have either a powerful positive or a powerful negative impact.
Typically in such situations, new people come in with big ideas, underestimate the difficulties in affecting change and then proceed, over time, to adopt the most entrenched aspects of the existing institutional culture. In many legislative bodies, the V.I. Senate included, these cultural norms include posturing, arrogance and self-importance, indifference to facts and unwillingness to learn, an obsession with the minute and petty, avoidance of the big and important, and an ever-increasing distance from the citizens that they serve.
But the typical is not the inevitable. The opportunity that a new legislative session and new faces present is the chance for a true fresh start. Few organizations get such opportunities. Here are some guidelines and principles that produce success and earned respect wherever they are employed:
– A seat in a legislative body is a responsibility. It is not personal property. There is always a tension between "divisible" and "indivisible" issues. Indivisible issues and the benefits that flow from addressing them help everyone everywhere. They are the big issues. If the focus is only on the divisible, the concerns of narrow groups and interests, you are doing something wrong. And, especially in the case of the Virgin Islands, focusing on the indivisible will help build, rather than erode, a sense of community.
– See the world as it is, rather than as you would like to see it. Facts are important, especially ones that we don't like. North Carolina's outlawing of rising sea levels and insistence on misleading numbers will come to a bad end. Not facing actuarial facts when dealing with pension systems will inevitably produce similarly bad outcomes.
– Matthew 5.5: "Blessed are the meek for they shall inherit the earth." Or the flip side, Herodotus: "All arrogance will reap a harvest rich in tears." In our times, there is a desperate need for modesty and a measure of humility among our leaders.
– Accurately naming problems, focusing on the important ones and finding the best possible solutions for the territory are the most important roles that the Senate plays. It requires thought, listening to the right people and not getting diverted by minutiae.
– IBG/YBG ("I'll be gone/you'll be gone") doesn't work. An important question for each member: What will we leave behind? There are big issues to be dealt with, among them preparing for climate change, stabilizing the public pension system, improving the quality of public education, the territory's energy future and its information infrastructure. What will we leave behind?
– The nuts and bolts of organizational life are important in the Senate. The most important of these are earning and building trust, active listening to others, replacing ambiguity with clarity, having high quality meetings and hearings, and holding one another accountable for enhancing the reputation of the body.
Six items. A pretty short list, one that was easy to write and is easy to read, but hard to do. People throw the word "transformative" around a lot these days. Like many other big words, overuse has drained it of meaning. But adhering to even part of this list would be likely to have a transforming impact on the Senate and its role in the territory's life.