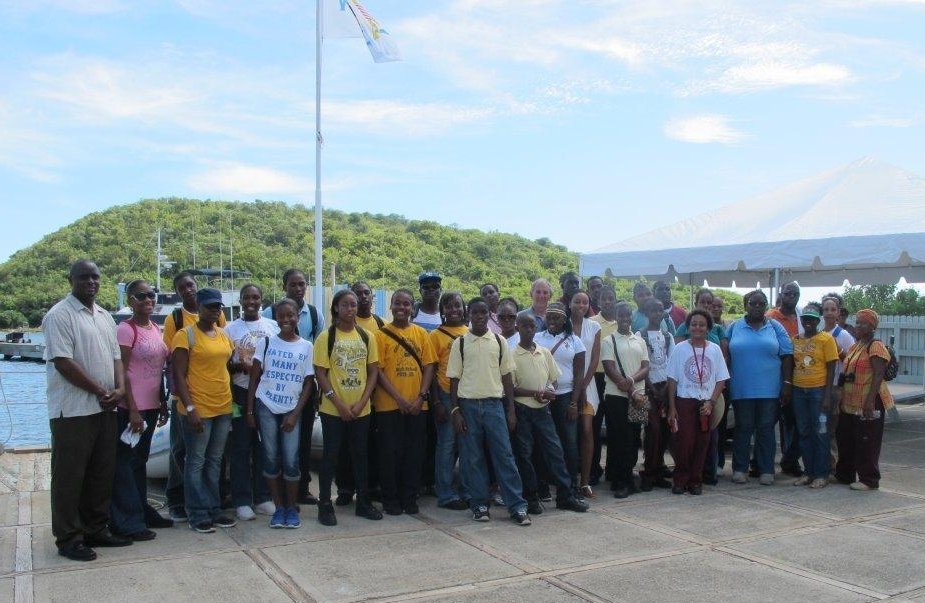 Scientists from Brookhaven National Laboratory, the federal government's immense national science laboratory complex on Long Island, N.Y., came to St. Thomas in November and worked with public school teachers and students on environmental research on Hassel Island, University of the Virgin Islands officials say.
Students learned how to take GPS locations and graph contour data; they took soil samples and performed tests on the samples, among other scientific exercises, during the week-long workshop. Teachers were asked to develop a plan they could carry out with students during this academic year, according to Chinet Bernier of the UVI Caribbean Green Technology Center.
This workshop, known as the Open Space Stewardship Program, is a partnership between schools, land stewards and government agencies, Bernier said in a release highlighting the program's goals and accomplishments.
The basic idea behind the program is to get students out into their local environment, to adopt properties within their area and to take responsibility for stewardship of these properties, she said.
CGTC Director Wayne Archibald credits St. Thomas/St. John School Superintendent Jeanette Smith-Barry credit for her initiative in finding funding and making the program happen.
Brookhaven National Laboratory scientists Mel Morris and Kahille Dorsinvil gave instruction to V.I. teachers and students both, helping them to gain research information from their environment.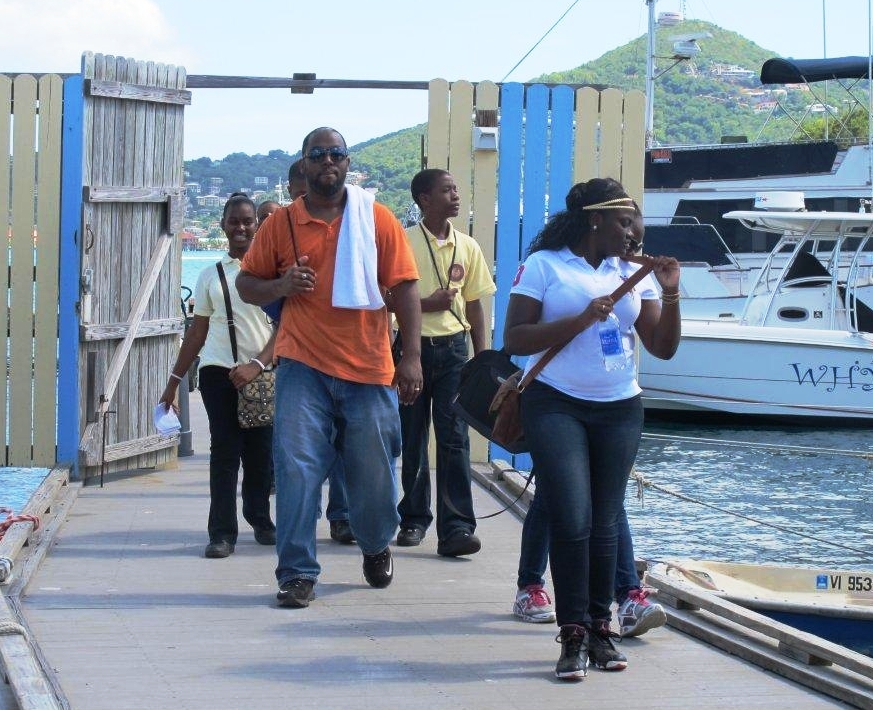 The first two days of the workshop aimed to show teachers how to integrate stewardship activities into their existing curriculum while meeting local and national standards, Bernier said. On the third day each teacher took students on a trip to Hassel Island, where students collected environmental data and made observations.
On the fourth day Dorsinvil taught two lessons on nanoscience – the study of very small biological and chemical structures – at Addelita Cancryn Jr. High.
Dorsinvil then visited with principals at Ivanna Eudora Kean and Charlotte Amalie high schools, the EWOA Alternative Education School, and Bertha C. Boschulte Middle and Addelita Cancryn Junior High to discuss the workshop data.
The workshops "motivated the students to learn, encouraged them to ask questions and are expected to will increase awareness of their environment and eventually better test scores in science," Bernier said.
According to Bernier, Morris said Hassel Island gives students the ideal opportunity to re-vegetate, find possible invasive species and conduct photographic research that will also help with the stewardship of the island.
Vernon Callwood, a CAHS marine biology teacher who attended the Brookhaven workshop for the first time, agrees with Morris and believes the use of real world applications will be more engaging for students, Bernier said.
Morris and Dorsinvil hope the V.I. and New York schools will be able to collaborate, compare research and regularly exchange information, Bernier said.
The exchange goes in two directions. Along with Brookhaven scientists coming here, some UVI students also "travel to New York in the summer to do different lab related projects" at the nation's top research facility, Bernier said.