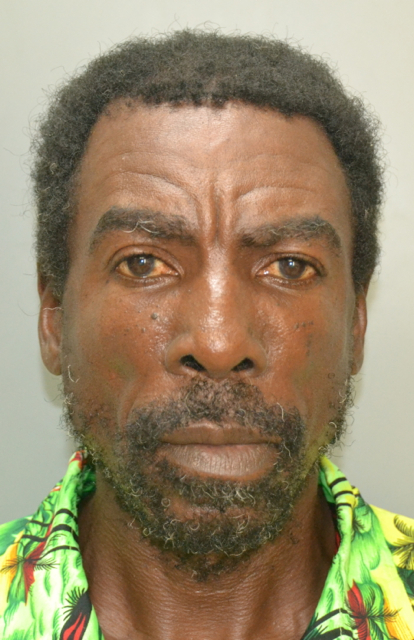 A suspect police say has been identified as the person who stabbed a man Nov. 12 on Konprindsens Gade was arrested Monday and charged in the assault, and on a separate charge of unlawful sexual contact, according to the V.I. Police Department.
Police reported arresting 52-year-old Curtis S. Brathwaite Monday after several witnesses told officers he was the person who stabbed a 20-year-old man in the chest with a knife during a verbal and physical altercation. The victim was taken by ambulance to the Schneider Medical Center for treatment.
Brathwaite charged with third-degree assault in the case and held on $25,000.
Brathwaite was arrested again on Tuesday after police interviewed a man who complained Brathwaite forced him to perform various sexual acts by threatening to have him deported.
Brathwaite was charged with unlawful sexual contact, placed on a $10,000 bail, and again remanded to the custody of the Bureau of Corrections, according to the police.