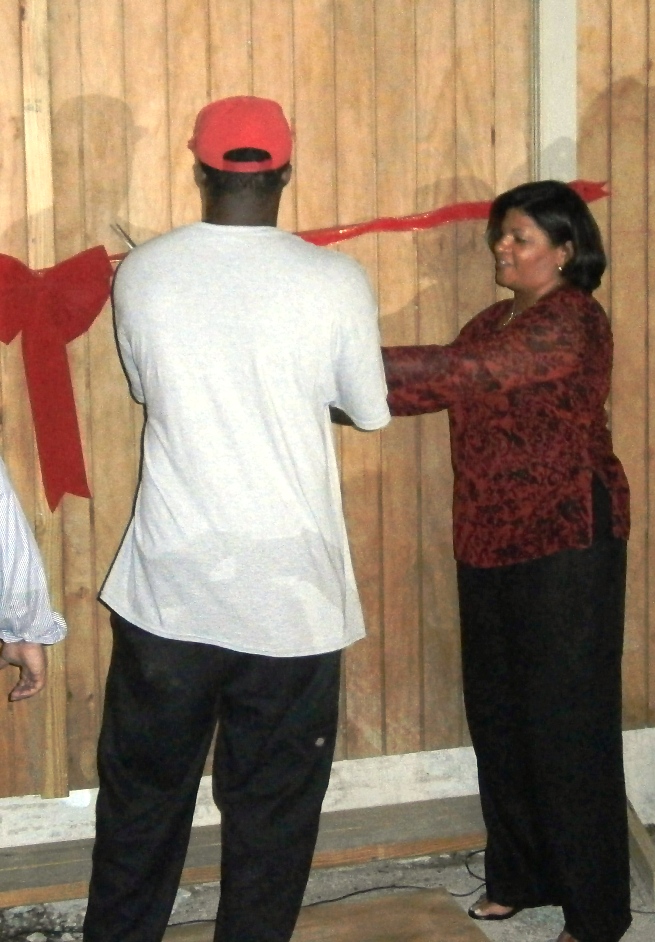 Celebrating its long awaited new home with an official ribbon cutting led by First Lady Cecile DeJongh, My Brother's Workshop marked an important next chapter Tuesday in offering hands-on construction training for area youth.
The new location marks the first permanent home for the successful program that was founded in 2009 and previously operated out of donated space at the St Thomas Reform Church in downtown St. Thomas.
Located in the former site of the Plant Depot across from the Tutu Mall, the new 12,000-square foot storage and work facility has sufficient space to store large equipment and construction related materials for the not for profit organization.
My Brother's Workshop moved into its new home near the end of July, thanks in part to John Foster and the Tutu Park Mall organization. New equipment for the woodworking workshop located within the facility was donated by the Rotary Club of St. Thomas, Rotary Sunrise of St. Thomas, and the Rotary Club of New Bern, N.C.
Two area Rotary clubs, the St Thomas club as well as Rotary Sunrise were integral in obtaining an international club partnership and utilizing the matching grant program provided by the parent organization. This program matches and multiplies donated funds collected by club members. The total amount donated was $52,000.
Members assisted in the past several weeks in unloading a 40-foot container of new tools in order to be ready for the grand opening event.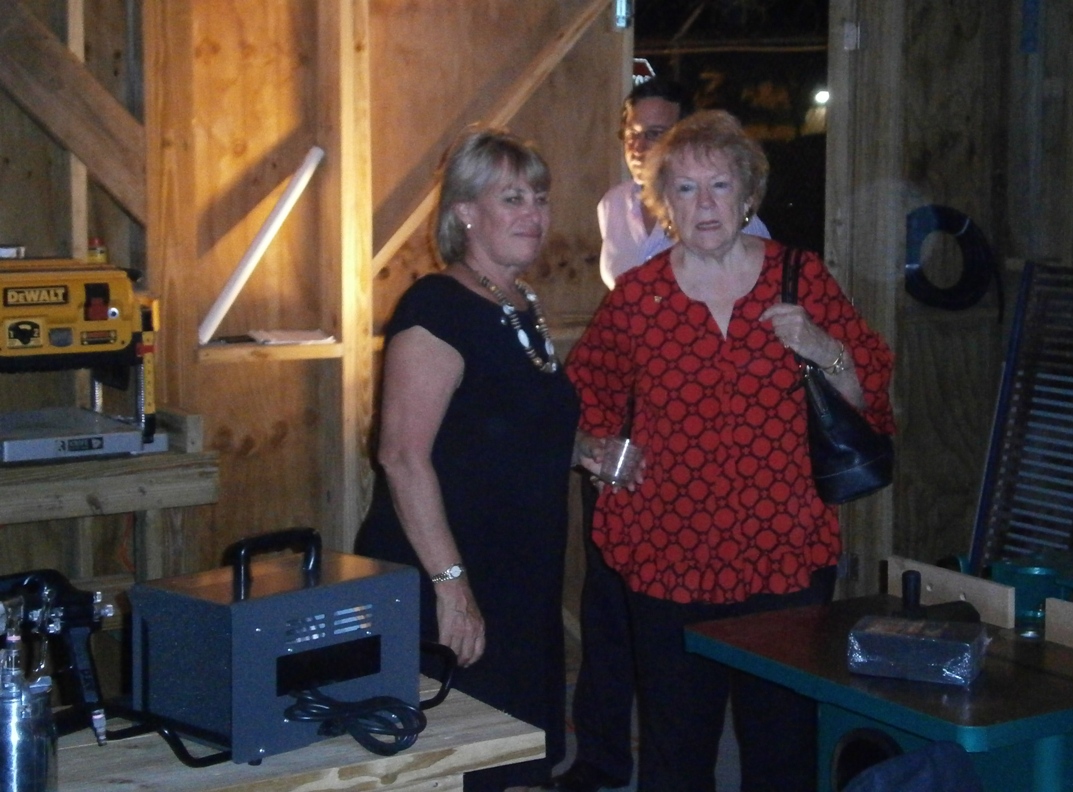 The new location allows ample classroom and yard space for the young men and women to work on projects such as furniture repair and welding.
"Plans are under way to build out classroom space to expand the educational component of the program," said Board Chairman John Amerling as he addressed about 150 attendees at the ribbon cutting.
My Brother's Workshop program manager Scott Bradley said, "Now that we have this facility, we can begin to focus on general education and GED studies."
Since the program began three years ago, almost 187 youth ages 16 to 24 have gone through the program and have been placed in area construction jobs.
Rotary Community Corp President Edmund Armstrong, a former trainee and now a certified trainer, sees his role as training young men basic skills, the building blocks of basic education. This must take place before handling any tools or machinery. "Around here, safety is job one," said Armstrong.
A similar message was echoed by fellow trainer Shaeem Miller, himself a certified plumbing instructor and full-time cabinet builder. "There I was, out of high school, no job, no skills and no future. I applied and was turned away because the program at that time was full. I called every day after that until I finally was accepted. My advice to young men looking to enroll in this program is to never give up."
My Brother's Workshop is available for hire for small construction projects, furniture repair, flower planters and painting.
For more information, contact mybrothersworkshop@gmail.com.