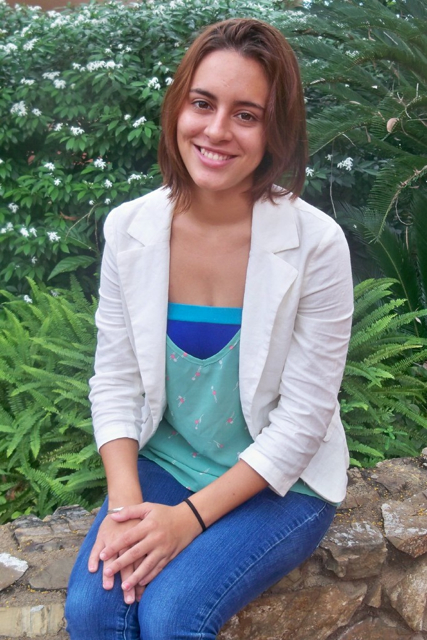 Angelica Diaz, who was a target of bullying when she was in school, decided she wanted to make a difference in the lives of other children who are being bullied, so she has organized V.I. TalentLess Talents.
Diaz said the group's focus is to spread the word about anti-bullying and helping children handle bullying. Her goal is for youth to gain positive life skills, such as self-confidence, a positive attitude, and a philanthropic spirit, so they are prepared for any opportunity and the challenges of the real world.
Diaz came up with the name TalentLess Talents after an incident at Reef Jam a couple of years ago that hurt her and stuck in her mind. She was on stage playing piano and a group of girls ridiculed her and shouted out that Diaz was talentless.
The bullying began for Diaz her junior year at a local private school. She requested the Source not mention the name of the school because she had wonderful experiences all through her career there. The bully had been her best friend for years, Diaz said, and the bullying may have been because of jealousy. She said she has researched and studied bullying since her episodes in school.
"It started with verbal bullying, " Diaz said. "Then there was physical and cyber bullying."
She said the girl tried to choke her at one time and she still bears scars from being tripped. She went the route of parent conferences and such at school. Her senior year she had an opportunity to start over and move close to relatives in Cypress Creek, Fla.
While living in Florida she realized how rich the culture of St. Croix is and the amazing talents of local people.
"There is some kind of amazing talent in all of us," Diaz said. She said V.I. TalentLess Talents is dedicated to acknowledging and supporting the talent in the youth of the Virgin Islands.
After her graduation from the Florida school in June, she moved back to St. Croix and started organizing friends, classmates and family as volunteers in the group's first community service project, a beach clean up at Columbus Landing. In August she organized a drive-by, school-supply drop off at Channel 8 in Barren Spot. In October, the team did a skit at the University of the Virgin Islands at the annual Red Ribbon ceremony, titled "Band Against Drugs, Violence and Bullying."
In October, 30 team members showed off their talents staging a haunted house at Manor School, with proceeds going to the school and a charity of Diaz's choice. She is thinking of giving a donation to Juan F. Luis Memorial Hospital.
Diaz is planning another beach clean up in a few weeks.
She hopes next year to open the group to membership by youths from age 10 to 18.
"We are still building the organization as we go along, and I want it to be solid enough before I can have others involved and committed, Diaz said. "They are the ones who are going to build the organization."
Since there is no active membership open yet, she meets volunteers on activity days. The team usually advertises activities through posters, speaking about it on the radio, Facebook, and her website at www.vi-talentless-talents.com.
Diaz, 18-years-old, is the daughter of Carmen and Angel Diaz and attends the University of the Virgin Islands, majoring in English with the dream of becoming a script writer or novelist. She thought about becoming a forensic scientist or a veterinarian, but her parents encouraged her to go with her talent and pursue a career in writing. She has a collection of poems she has written during trying times titled "The Girl With the Broken Pen" that she is having published around Christmas. She is working on a novel titled "Rebel." And she has had three poems published in "World Poetry Movements."
She said her father, a V.I. police officer and her hero, has encouraged her to keep going even when things get rough.
"I believe that a young person with a dream should not have to move forward with their eyes closed and alone, but with their eyes wide open and guided by mentors and peers with similar vision and commitment," Diaz explained.