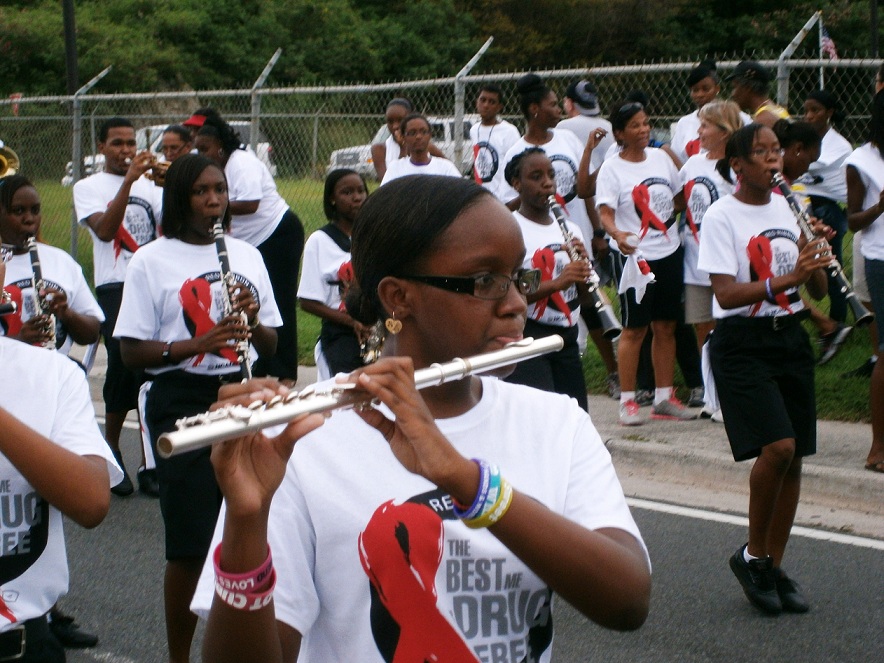 University of the Virgin Islands students, faculty and friends sported red ribbons, hats and apparel on Thursday in their support of National Red Ribbon Week, as a week's worth of planned activities came to an inspirational conclusion with a walk, rally and 'speak-out' that began at the Cyril E. King Airport and continued to the recreation center club house above UVI's golf course.
More than 100 participants marched and danced along to the music of the Ivanna Eudora Kean High School Band, as passing well-wishers honked car horns and passersby applauded and shouted out to friends and family members.
"While we expected more UVI students to participate, we are pleased with the turnout," said Dean of Student Affairs Doris Battiste. "You have to start somewhere."
The walk/rally was held in collaboration with the Prevention Council of the V.I. Law Enforcement Planning Commission and Council on Alcoholism and Substance Abuse. Red Ribbon Week is an annual nationwide observance that was created to honor DEA Agent Enrique "Kiki" Canarena, who was killed in the line of duty in 1985 in Mexico.
Following the hour-long march, the speak out portion of the event featured remarks and recognition of fallen Police Officer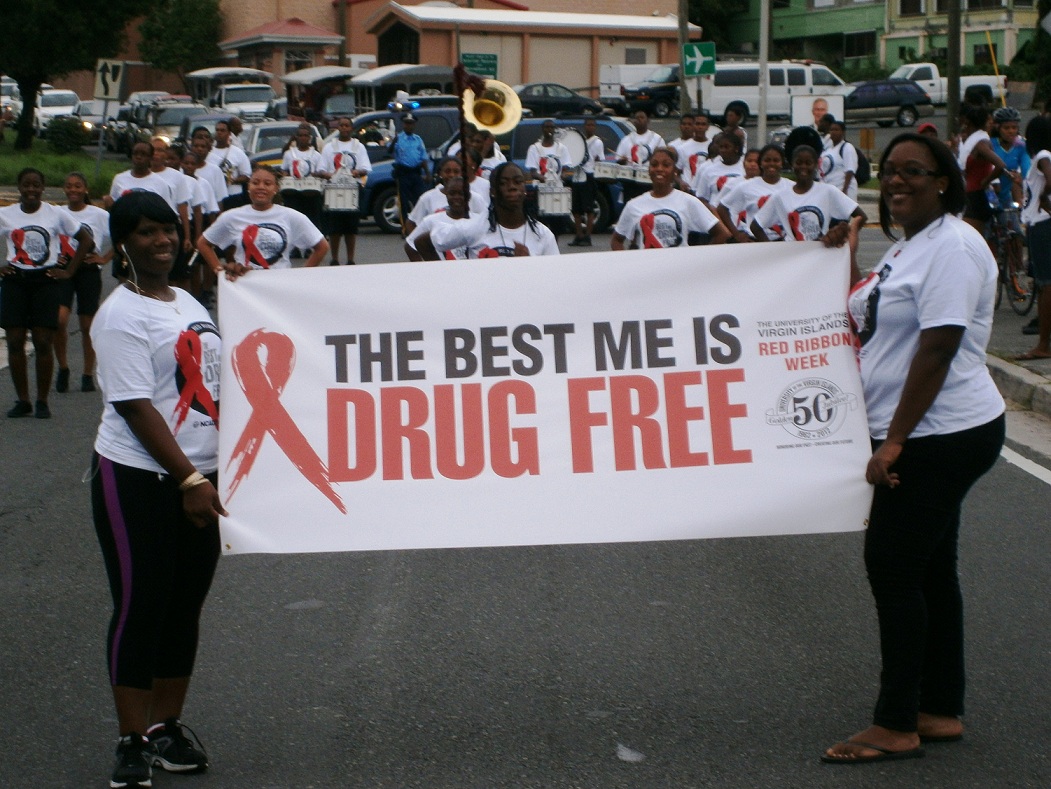 Colvin Georges by COAST Executive Director Shelly Williams. "Part of Red Ribbon week is not just learning to say no to drugs, it is also about the violence associated with it, as was the case of Officer Georges," Williams said.
A biography of DEA agent Canarena was read by fellow agent Erik Barnard, followed by Dennis Vanterpool and Battiste. Speaking to a crowd that included members of the V.I. Police Department, Homeland Security, students and parents, the common theme among each of the speakers was one of vigilance, self-awareness and, above all, hope that communities can curb substance abuse and the crime and violence associated with its presence once and for all.