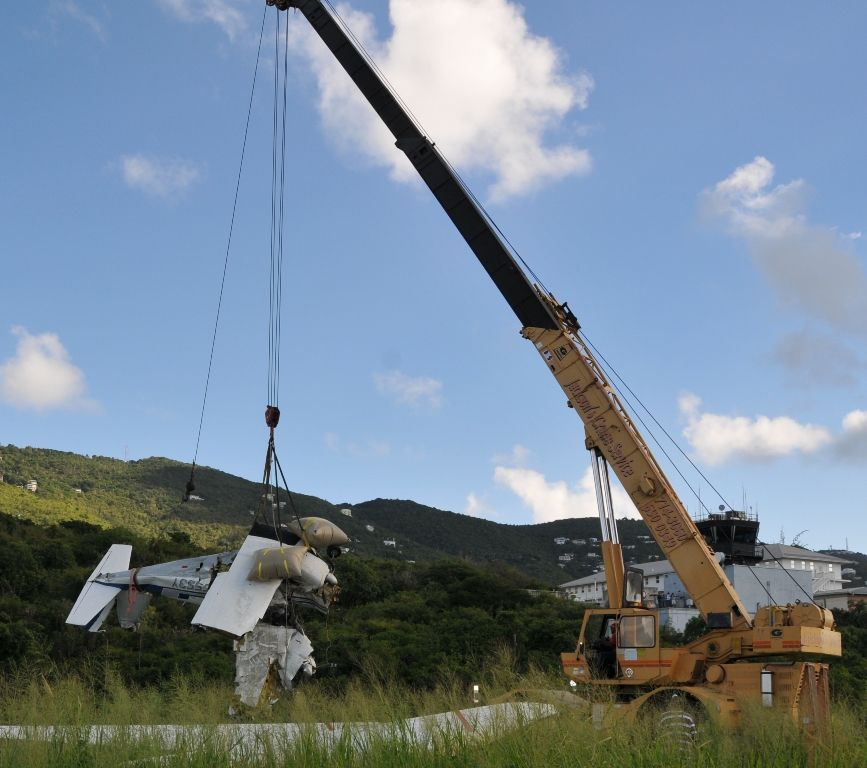 Pilot Kirby Hodge is still missing, but two bodies tentatively identified as Rachel Hamilton and Darwin Carr were discovered Sunday inside the Piper Aztec plane that went missing Oct. 13 on a routine newspaper delivery run from St. Croix to St. Thomas.
"They were both in the fuselage," Government House spokesman Jean Greaux said Sunday.
He said the identification is tentative pending an autopsy, but physical characteristics matched those of Hamilton and Carr. The autopsy will also show the cause of death.
The plane was discovered Saturday lying upside down in 100 feet of water with one wing detached. Searchers initially thought it contained just one body, but further inspection early Sunday after the plane was raised from the waters near Cyril E. King Airport on St. Thomas showed there were two, Greaux said.
The lone survivor, Valerie Jackson Thompson, was pulled from the water about nine hours after the plane disappeared.
The plane, which crashed a little over five miles short of the St. Thomas Airport airport, was located Saturday afternoon. Using radar coordinates supplied Oct. 18 by the U.S. Air Force Rescue Coordination Team in Florida, searchers were able to close in on the area after they spotted an oil sheen on the water. The sheen was a little over one mile northeast of where the plane fell off the radar a week ago.
The plane was later towed to the waters just north of the airport.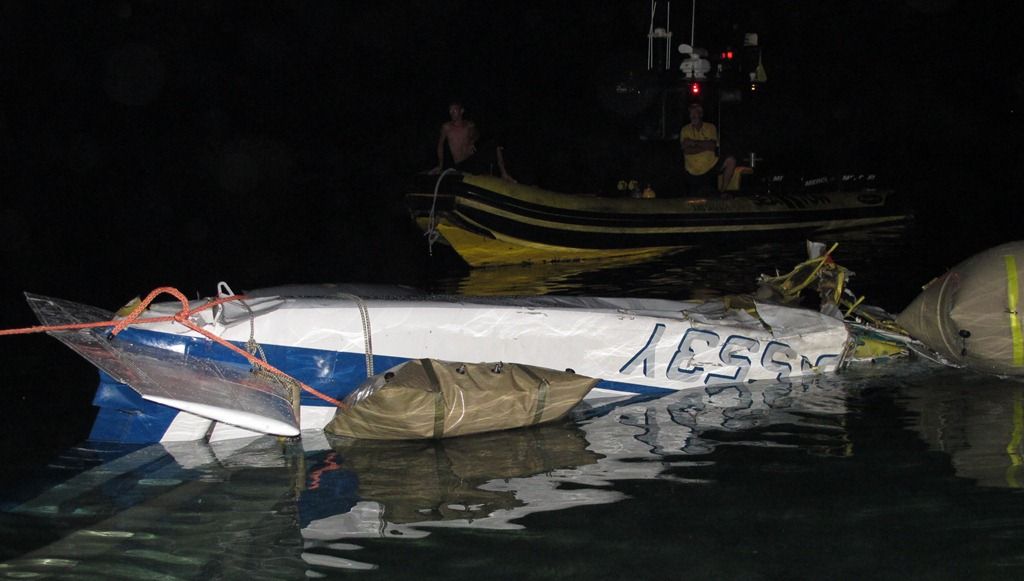 Around 11:30 p.m. Saturday recovery crews led by Planning and Natural Resources Department suspended the effort to remove what was then thought to be the body of one passenger due to lighting limitations and safety concerns. The plane was secured overnight.
The effort resumed at sunrise Sunday. Once a crane lifted the wreckage, crews could see there were two bodies inside the aircraft. The crane removed the plane from the waters off the airport onto a platform truck located at the northwestern end of the airport. Greaux said that the plane will remain on the flatbed truck until investigators from the Federal Aviation Administration and the National Transportation Safety Board arrive sometime during the week to determine the cause of the accident.
Staff from the Medical Examiner's Office, the Police Department Forensics Unit and Planning and Natural Resource Department enforcement officers removed the bodies.
Greaux said government officials notified the families of Hamilton and Carr late Sunday morning that the aircraft had been found, that the two bodies had been recovered and that in all likelihood, the bodies were those of Hamilton and Carr.
The U.S. Coast Guard launched a search shortly after the plane went down. It suspended operations at sunset Oct. 15, but local government agencies as well as others continued the search throughout the week.