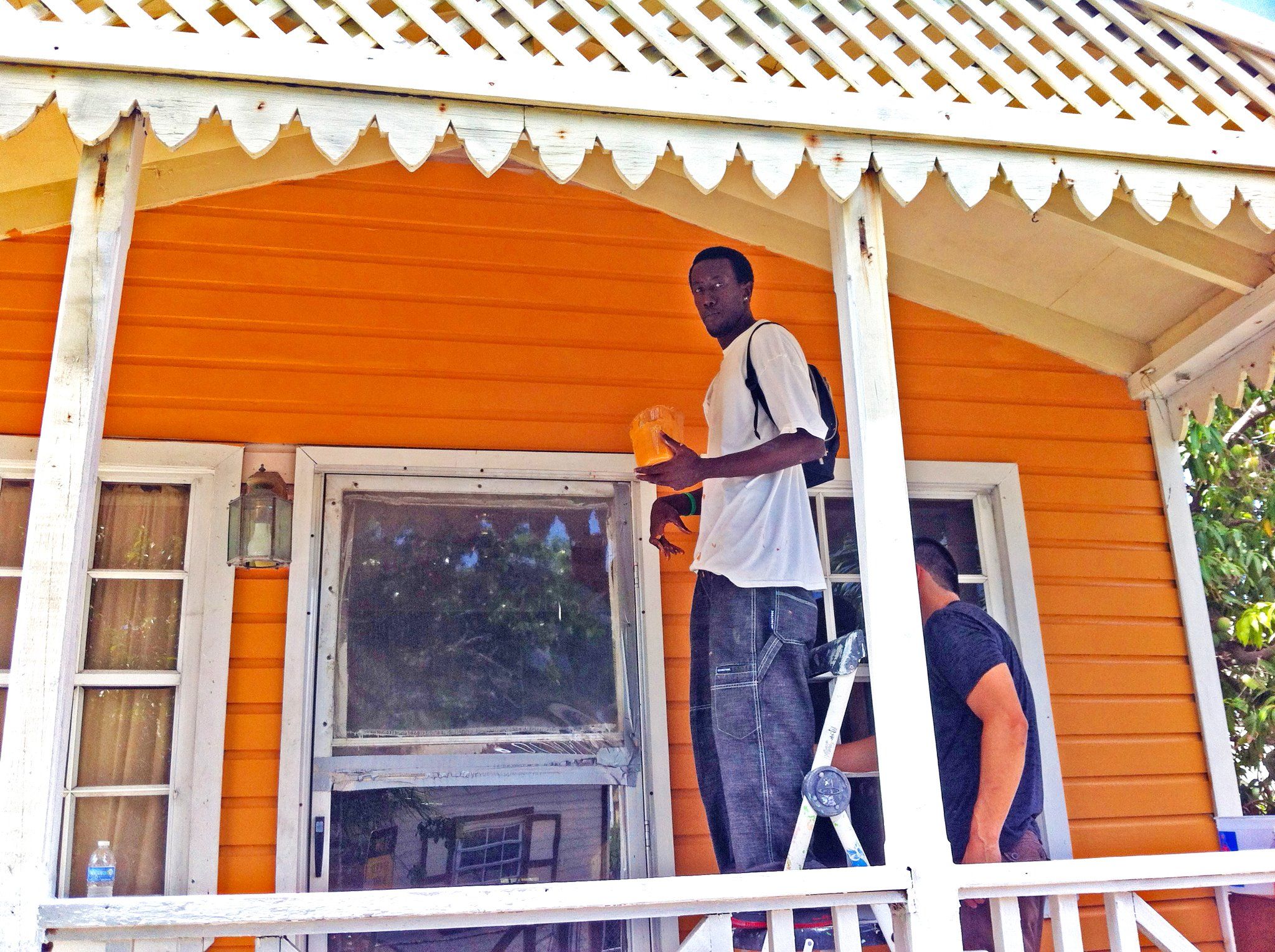 A newly formed partnership between once-disengaged youth, community activists, government officials and a handful of Rotarians is fostering community service and forming relationships in a way that has not been seen before in the territory.
Rockmen Rotary Community Corps was the outgrowth of a seed planted at St. Thomas Rotary Sunrise in July 2011. The group was formally chartered exactly one year later when Rotary District Governor Vance Lewis this summer handed the official charter to Rockmen RCC President Edmund Armstrong.
Nigel Bailey, then president of Rotary Sunrise, immediately warmed to the idea of his club sponsoring an RCC based loosely around the participants, past, future and current, of My Brother's Workshop – a vocational training organization founded in 2009 to move young men off the streets and into productive lives.
"We took a brilliant, successful program, and built on it through Rotary," Bailey said Sunday in a phone interview.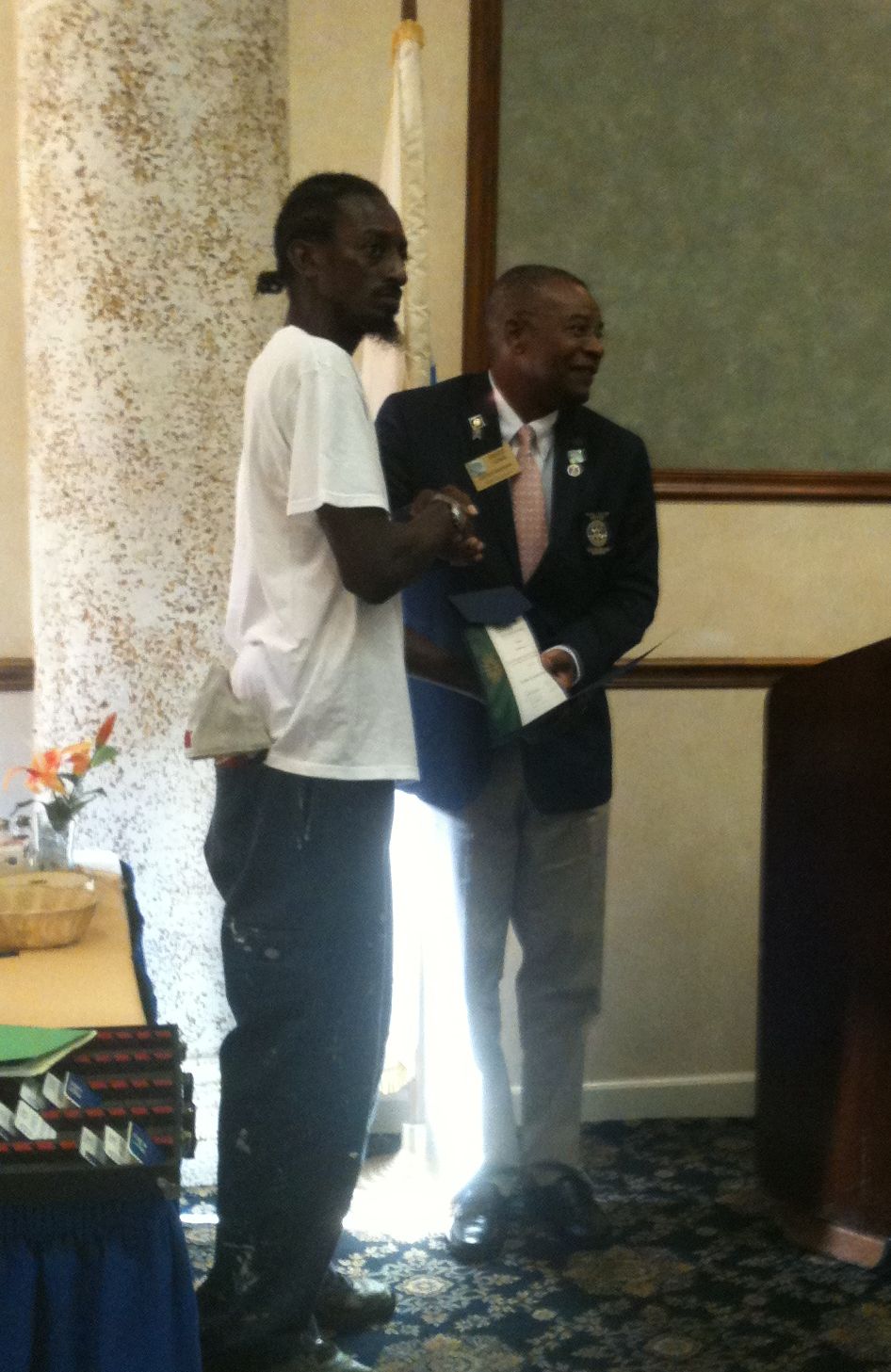 An RCC as defined by Rotary International is "a team of non-Rotarian men and women who are committed to their community's long-term development and self-sufficiency."
Even in the group's infancy, the Rockmen who constitute the core membership can boast more than 12,000 hours of community service, according to Scott Bradley, founder of My Brother's Workshop.
The corps narrows the commitment of its members to highly effective projects that will help the community while enhancing skills and important relationships between people who would otherwise probably never interact with each other.
Community activist Jason Budsan has been a corps member since its genesis in December 2011.
"We think so negatively," Budsan said Saturday in an interview. "This is a bright spot."
He said he got the sense that those involved in forming the RCC were "doers," which made him willing to get involved, coupled with his interest in working with young people.
One of those young people, Keith LaMotta Jr., said his involvement is helping him help others. Not all of the corps' work is physical.
LaMotta recently spoke with some teens who are on the brink of a life of repeated incarceration and destitution. One 17-year-old LaMotta interacted with got a big shock when LaMotta clued him into the reality of being tried as an adult on gun charges.
"He thought he was going to be tried as a juvenile," LaMotta said. But when he realized the gravity of being treated as an adult, LaMotta, who went from being one of the first trainees with My Brother's Workshop to a supervisor, saw the young man's attitude change. It is a goal of the corps' founders to have peer-counseling training opportunities that will lead to a meaningful change in the communities that desperately need attention.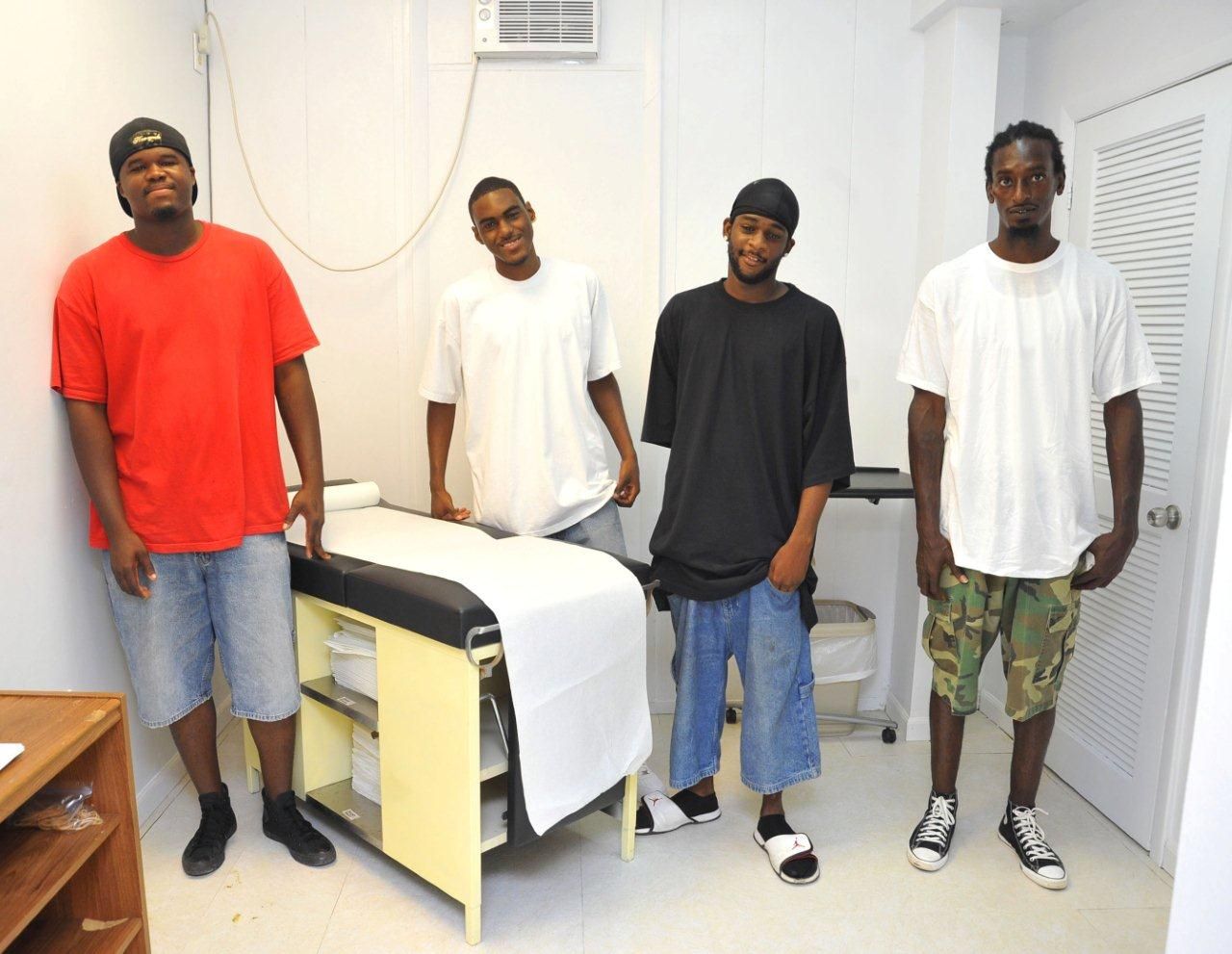 LaMotta laments that the young people he sees today are growing up without any parental involvement.
At their age, he says, he and his friends were riding bikes "around the field," while the kids today are caught up in guns and gangs.
Along with the hard work the corps has done, which most recently includes beach clean-ups, improvements at Bovoni basketball courts, painting the Humanities Council, refurbishing the home of a needy family in Frenchtown and building the medical room for the homeless and indigent that opened recently at Bethlehem House, members want to offer more creative opportunities to the community they serve.
They would like to have a recreation center to call their own where young people and others from the community could enjoy concerts and art shows.
The corps is also in negotiations with Housing Parks and Recreation to sponsor a local park, meaning they would be responsible for clean-up, maintenance and planning.
Meanwhile, leading the way, MBW founder Scott Bradley had created an environment where young men from rival neighborhoods worked side by side, day after day with never an incident.
"If you are preventing gun violence," Bailey said, "you are promoting peace."
Rotary's theme for its 2012-13 year is "Peace through service."
LaMotta gives his insight into how that works for this group of volunteers who in some cases have been in conflict as individuals.
"Once you're here, you're here," said LaMotta, "all working together."
There are about 25 members on the roster. Any non-Rotarian is welcome to become a member. Along with Armstrong, LaMotta serves on the board of directors as vice-president and Shaheem Miller is the treasurer-secretary at this time.
The group meets twice a month to plan projects and gather information. Information on how to become involved can be obtained by contacting a member of Rotary St. Thomas Sunrise, or Bradley at 1-340-514-8303,or by calling the Source at 1-340-777-8144.