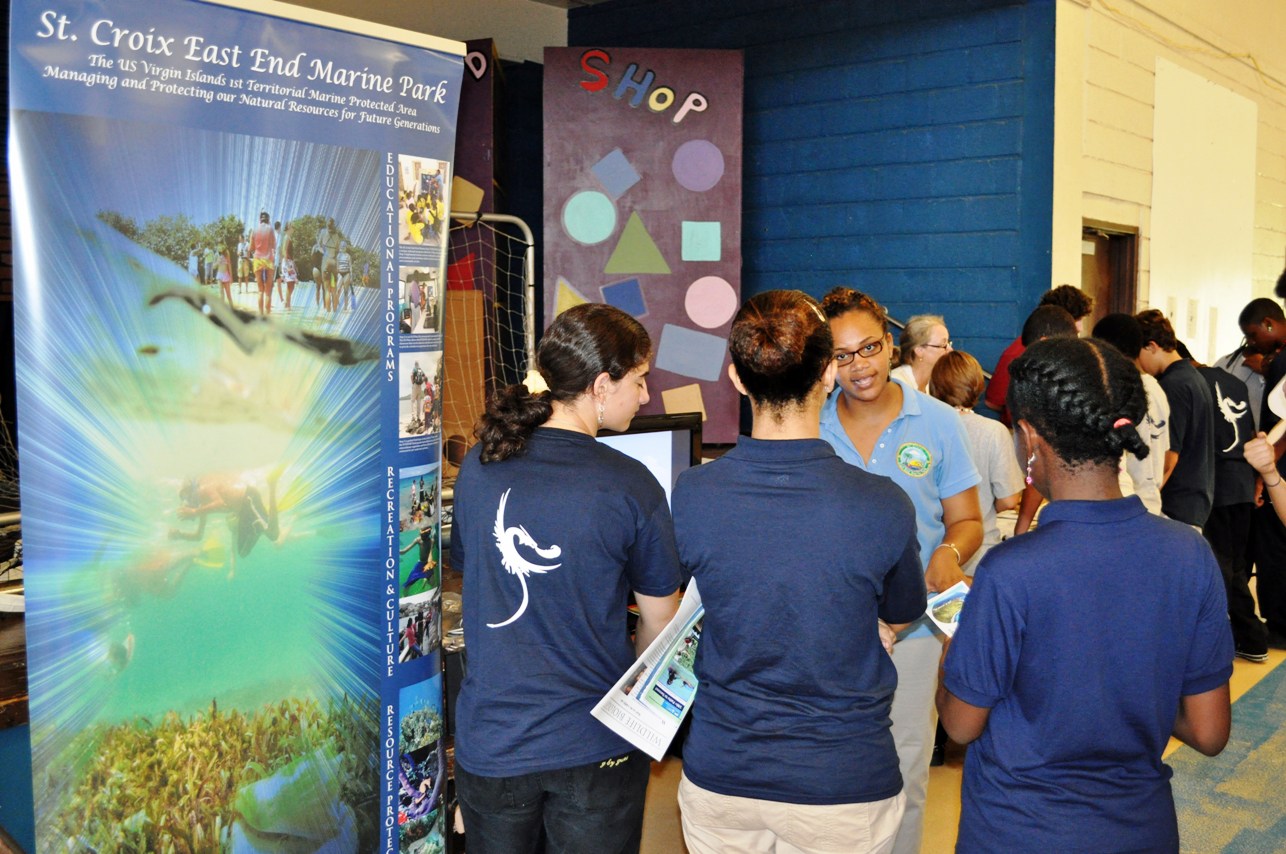 If saving the planet is the ultimate goal of the environmental cause, then Earth needs environmentalists. To that end, it requires today's youth wanting to grow up and become working environmentalists.
How to do just that particularly in the Virgin Islands was on display Tuesday at Good Hope School as the St. Croix Environmental Association sponsored its second Environmental Science Career Expo in partnership with the V.I. Network of Environmental Educators.
The goal of the event was to enable middle school and high school students to learn about the career path choices, work experience and skills required to attain jobs in science and technological fields with representatives from private enterprises, government and nonprofit agencies participated.
"We want to get kids excited about science. We live on a small piece of land and are surrounded by the ocean and we have to take care of it," said St. Croix Environmental Association spokeswoman Lynnea Roberts.
Regarding the marine environment, Roberts mentioned overfishing and ocean acidification as being two problems that Virgin Islanders should be concerned about.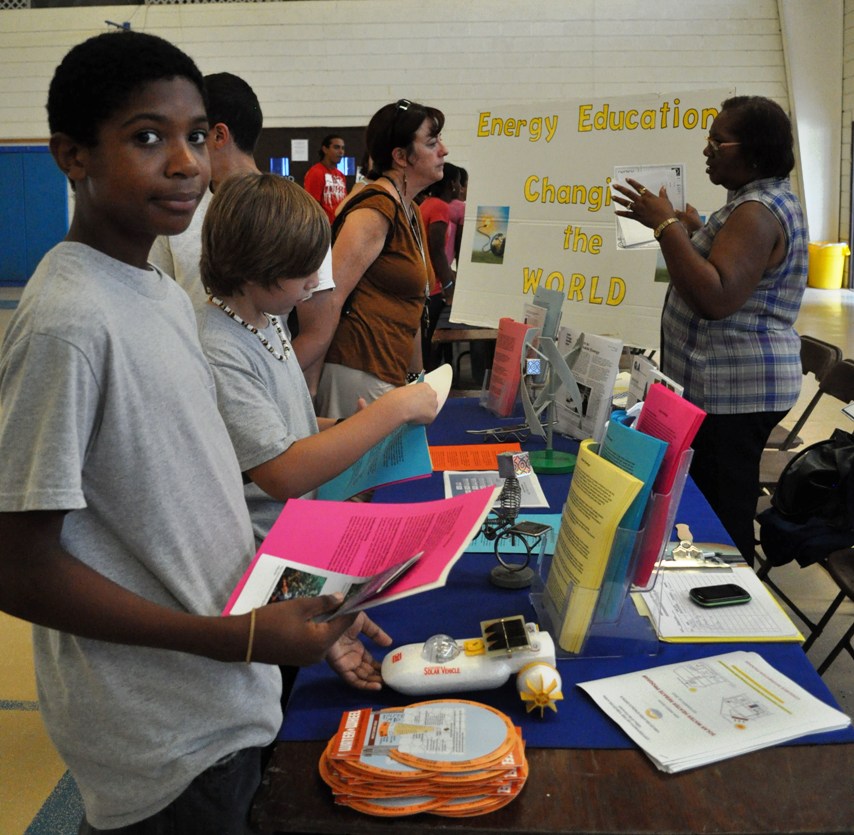 "Beyond that, we want kids to be excited about college and going to study science," she said. "There is a lot of science going on around the island that is sort of undercover and a lot of people don't know about it."
Roberts said she hopes to put on two more of these career fairs later this year at both Central and Complex High Schools.
Marcia Taylor of the University of the Virgin Islands' Center for Marine and Environmental Studies said she was there to recruit the future.
"We want more young people going into careers related to the marine environment," Taylor said. "We want to get more local students trained so they can take the jobs here in their home."
"There are a lot of opportunities down here and it would be great if people that lived here could benefit from that," Taylor said.
She said graduates of the program, if they've wanted to stay and work in the territory, have had success in finding careers here.
She also noted the same marine issues Roberts mentioned — overfishing and ocean acidification. She said future job prospects in these fields would be plentiful for those interested in learning how to manage those problems and mitigate the effects of them, especially as they pertain to the V.I. coral reef systems.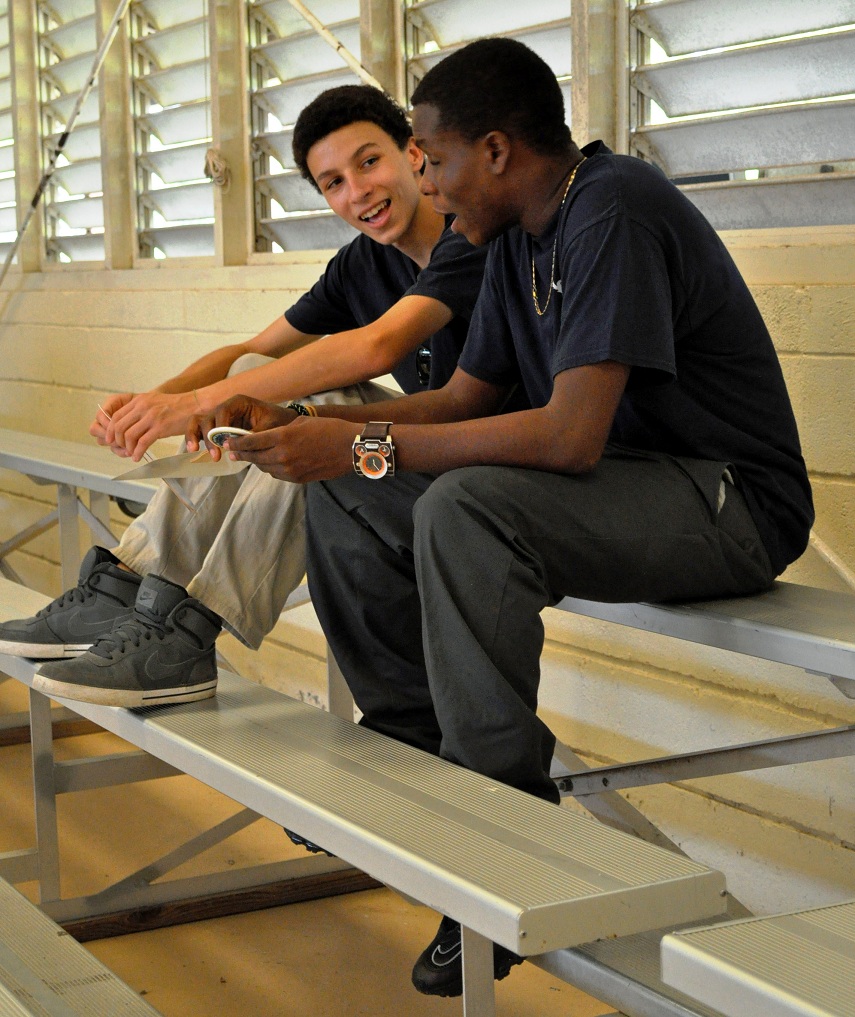 She said the big issue is losing the coral reefs due to climate change. "The question is what can we do about that. How should we manage that?" Taylor said.
"There are more federal dollars being spent down here because we realize we're on the brink of losing an incredible resource. There's more grants related to that, more people studying it and that's an area where there's more money being pumped in all the time."
As students wandered from booth to booth learning about the work of those participating organizations, some teachers were even collaborating with agency representatives in the hopes of doing hands on work inside the classroom at a later date.
Leila Muller of the V.I. Energy Office and teacher Sarah Christiansen of AZ Academy were just one example as they were planning renewable energy demonstrations for Christiansen's fifth- and eighth-grade science students.
"This is the future, right here," Christiansen said, pointing at some solar energy demonstrations. "Kids need to know what the future is going to be like and need to prepare for the future and what types of jobs and careers will be available."
Muller said, "We're also going to be doing more sustainable buildings and green buildings," adding that's where the future is. "And we want the young minds to know what opportunities there are in the field of energy."
AZ Academy sophomores Conrad Yanez and Rick Beggs said they came away from the event with more environmental knowledge of how to protect St. Croix and with a possible goal to attain in the future.
"I might be interested in the science part of it," Beggs said. "Maybe one day I'll come up with a new way to protect corals."
"I think I might be a marine biologist, maybe mangroves or something like that," Yanez added. "I like working in places like Salt River. It's pretty interesting."