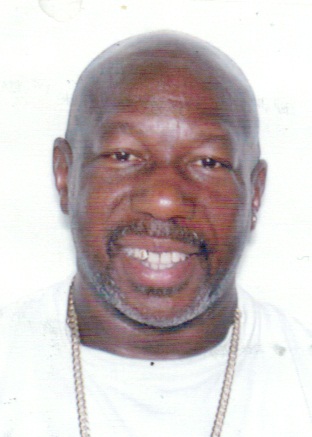 Herman V. Lynch Sr., also known as "Lynch" or "Lyncho," of Estate St. Georges died on Oct. 4, at his residence. He was 65 years old.
He is survived by his spouse, Corine A. White-Lynch; adopted parents: Carlo and Florentine Woods; daughters: Pamela, Tricia, Lychelle and Tanya Lynch; sons: Herman "Popo" Jr., Timothy, Jermaine, Michael and Rueben Lynch; stepchildren: Tasco "Lil T" and Aaron Martin; grandchildren: Kadeem Liburd, Keon LaFond, Jerom Bryan III, Jermaud Bryan, Timothy, TaJari, Alijah, C'Mone, Jahnea, Jahniya and Kristaszia Lynch, Shatia Benjamin, Alena Brown, Tishania and David Encarnacion, Shamiah and T'yahra Samuel, Jeramy and Akeem Johnson, L'enique Parson and Zeniuyah, "Zini, Zing" Martin; great-grandchildren: Marley Reviere and A-kai Johnson; daughter-in-law: Charmaine Lynch; sons-in-law: Jerome Bryan II and Alexander Nieves; sisters: Eglantine "Teeny" Romney, Marion Lynch-Moore and Evelyn Miranda (St. Thomas); brothers: Ralph, Eric, Rueben and Darryl "Mickey" Lynch, Clan Jacobs and Eddie Lebron Sr.; nieces: Ursula Knowles, Keisha, Disha, Kendra, Shania, Amberky and Shannon Lynch, Doreen Macedon, Enid Nettson (St. Thomas), Diane Seales, Joyce and Edna Thomas; nephews: Dupert Jr. and Noel Knowles, Alford Romney Jr., Wayne Henry, Damien and Kishern Lynch, George, Lee, Mario and Carl Thomas, Eric Lynch Jr. and Morrell Meyers; and sisters-in-law: Mildred and Brenda Lynch, Doris Daily (NY), Daphne, Cheryl, Clarice, Carmen and Charlene White, Claudette Brann and Carolyn White-Hill.
He is also survived by brothers-in-law: Alford Romney Sr., Charles Jr., Clarence Sr., Clayton, Colville, Dr. Clement White and Sen. Celestino White Sr., Cordell Rhymer Sr. and Henry Thomas; special friends: Evelyn Bascombe and family, Ruth Lynch, Valerie Greenidge, Yvette Coggins, Rocky Liburd, Vince Wallace, Roan Creque, Raymond Farrelly, Dorothy Elskoe and family, Rita and Eldred Dawson, Sylvia McPherson, Celia "Kima Iles and family, James "Joe Geese" Parris, Vanda Baptiste, Victor Garfield, Renee Schuster, Desiree Harrigan, Henry Schuster, Vincent and Pearl Lescott, Althea Sealy, Joseph Ramsey, Paul and Agnes Yarwood, Maria Walters, Phyllis Rogers, Steve Brow, June Testamark and family, Natalie Matthew, Mr. and Mrs. Dennis Brow, Dr. Eugene Petersen, Theodore "Teddy" Brow, Mr. and Mrs. Arnold Barnes, Miranda family, Austin and Marlon Williams, Norma Muhammed, Mr. and Mrs. Sam Daily, Michelle Hurley, Mr. and Mrs. Larry Finley, Diane and Shamoya Deterville, Maxin Fleming and family, Eldred Potter, Albert Brathwaite Renaissance Band members, the Boynes family (St. John), Michelle James (Cuzin), Charles Farrell, and Milo and the Kings Band members; cousins and other relatives: Elizabeth "Betty" Lynch, James family, children of Yvonne Barnes, Carrington family, Elisa Clay, Al, Roy and Milton Lynch, Annette Henry, Gaynelle Turner, Dr. & Mrs. Claudius Henry and family, and the Lynch family; as well as other relatives and friends too numerous to mention.
There will be a viewing held at 10 a.m. followed by a funeral service at 11 a.m. on Saturday, Oct. 27, at the First Pentecostal Church, Estate Carlton. Interment will be at Christiansted Cemetery
Professional funeral services entrusted to James Memorial Funeral Home Inc. Located at 6AA La Grande Princesse Telephone: 718-8663 Fax: 718-8661