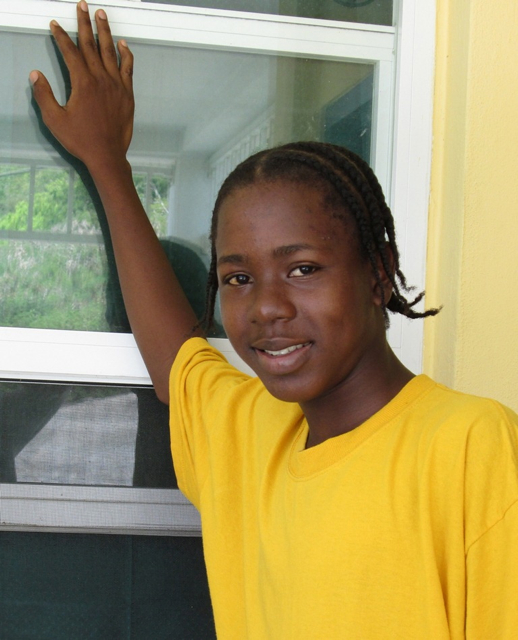 Courtney Matthias, 15, is still at Julius E. Sprauve School, but he's already got his eyes on the future.
"I want to be a business owner, governor or a mechanic," he said.
He has a head start on entrepreneurship with friend DeShawn Jackson. The two started Rooster Roundup, a company that does just what the name promises – rounds up feral roosters, hens and chicks that are nuisances on people's properties. According to Matthias, they've already captured two or three roosters, lots of hens and bunches of chickens.
He said the roosters get dropped off by his grandfather's house because he likes the early-morning alarm clock they provide. The hens are given away and the chicks go to the Agriculture Department.
"If Rooster Roundup goes well, we might hire some younger people to run it," he said.
Matthias and Jackson started the company while attending the summer Coral Bay Job Club, a program aimed at helping youths get ready for the working world.
"Courtney shined so much. He's such an extrovert and he brought that to class," said Bonny Corbeil, who organized the program.
Matthias said he learned that a good attitude is the most marketable skill, but a good work ethic is also important.
"And any job is a good job," he said.
While he likes his math and science classes at Sprauve and especially enjoys activities like selling raffle tickets, he's looking forward to attending Eudora Kean High School when he graduates from Sprauve in June. He knows there will be challenges because St. John students are sometimes the target of unpleasantness from St. Thomas-based students. However, he said that if that occurs, he'll tell his mother or the principal to avoid going down a "bad path."
"I'm going to keep to myself, go to classes and hang out with friends," he said.
Since there are issues at Eudora Kean and he, like all Coral Bay area students, faces a very long commute, he said the government needs to open a public high school on St. John. Such a school is on the drawing board, but when it will happen is anybody's guess.
"And there should be a center so kids have something to do instead of getting in trouble," Matthias said.
If he does become governor, he said he won't forget about older St. John residents.
"I'll make sure they get food and medicine," he said.
His mother is Clementine Matthias and his father is Courtney Matthias.
"He's very helpful, he's loving, he's everything," his mother said when asked to describe her son.
He has seven brothers and sisters.
College is in Matthias' future, but he said it's too early to say where or what he'll study once the time comes. Meanwhile, he's busy on St. John with Rooster Roundup.
"In 10 years? If the business goes well, I'll probably still be rounding up those roosters," he said.