In observance of National Public Lands Day, admission to St. John's Trunk Bay Beach in V.I.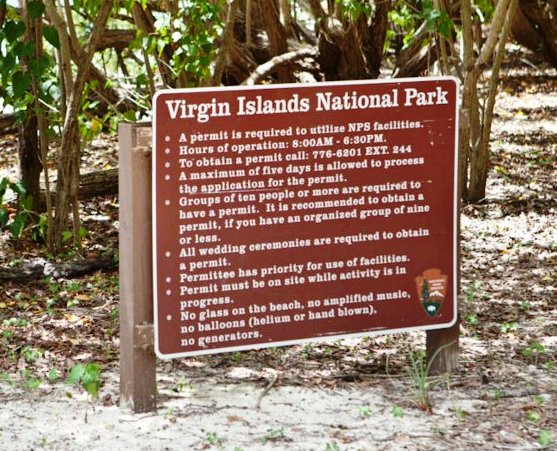 National Park and to Christiansted National Historic Site on St. Croix will be free on Saturday.
"There's a national movement to get people into the outdoors," said Paul Thomas, chief of interpretation at the St. John park.
Fee free days are also intended to encourage people to enjoy and learn more about the stewardship of national parks and other federal lands.
The fee at Trunk Bay normally runs $4 for people age 16 and over. Those under 16 are admitted free. Trunk Bay offers an underwater snorkeling trail, a lengthy white beach and watersports equipment rentals.
At Christiansted National Historic Site, the fee is $3 for admission to both Fort Christiansvaern and the Steeple Building. Christiansted National Historic Site is home to several historic buildings in the heart of Christiansted.
All 397 national park facilities will offer free entrance on Saturday for the 19th annual National Public Lands Day.
"National Public Lands Day reminds all of us of the vast and diverse nature of America's open spaces, from small neighborhood parks to large national parks, and the importance of each one," National Park Service Director Jonathan B. Jarvis said in a press release.
"We are fortunate that more than 600 million acres of public land, including national parks, provide all of us with cherished places where we can go to unwind, recreate or learn."
In conjunction with National Public Lands Day, the press release indicated many people will lend a hand to the land and spend part of National Public Lands Day volunteering on work projects. More than 170,000 people are expected to plant trees, clean watersheds, remove invasive plants, replace signs and otherwise beautify 2,000 public sites throughout the country.
In addition to national parks, entrance fees are waived at other federal facilities. They include areas operated by the U.S. Fish and Wildlife Service, the Bureau of Land Management, the Bureau of Reclamation, the Army Corp of Engineers and the U.S. Forest Service.
There are 133 national park facilities that normally charge entrance fees ranging from $3 to $25. The other 264 parks do not charge for admission.
The National Park Service will also waive entrance fees from Nov. 10 through 12 in commemoration of Veterans Day.
Visit www.publiclandsday.org for more information.