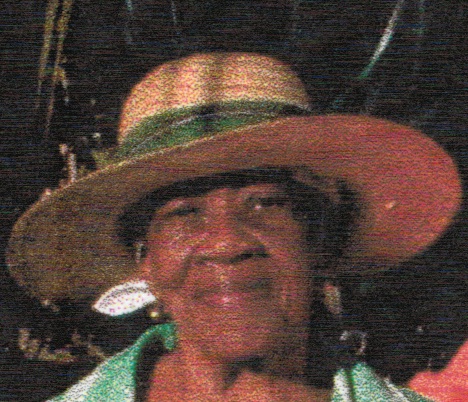 Maria Matilda Richards Aaron Cornelius age 96 of Estate Whim died on Sept. 10.
She is preceded in death by her mother, Margaret Richards-Aaron; father, Anthony Aaron husband, Victor Cornelius Sr.; sisters: Mary-Margaret Aaron, Mariah Francis, Mary Potter, Caroline Rodgers, Susanna Joseph and Lillian Carty, brothers: Alfred Aaron, John Aaron, Patrick Aaron, Christopher Aaron and Augustine Aaron; daughters: Louise Cornelius and Mary Cornelius; and sons-in-law: Bernard Foster and Andre Motta.
She is survived by her daughters: Margaret Foster, Mable Cornelius-Motta, Leola Cornelius and Rita Sebastian, sons; Victor Cornelius Jr. and James Cornelius; grandchildren: Christopher Hamilton, Patrick Cornelius, Regina Cornelius, Michael Hendrickson, Andre Petersen, Rahsan Foster, Taishia Christian, Andrea Petersen, Hermia Samuel, Halima Cornelius, Natasha McCray Cidra Sebastian, Kuwan Cornelius, Olave Sebastian, Hameed Cornelius, Waheed Cornelius Nafeessa Cornelius, Ahimsa Cornelius, Raheem Cornelius, Raheed Cornelius, Croix Cornelius and Aaron Cornelius; 22 great- grandchildren and one great-great-grandchild; daughters-in-law: Janine Richards-Cornelius and Stella Lucas-Cornelius; special friends and relatives: Gwendolyn Lucas, Marisol Ventura, Jeanne Garcia, Eleanor Sealey, Grace McIntosh, Valmon Glasford and Isabel Prince; special thank you: St. Patrick Catholic Church, Sacred Heart Society, La Paz Hospice Care, Eva Augustine, Julia Pankey, Cletina Tuitt and Meals on Wheels, the Aaron, Richards, Jackson, Rodgers, McBean, Prince, Sealey and Christian families ; as well as many other relatives and friends too numerous to mention.
There will be a viewing held at 9:30 a.m. followed by a funeral service at 10:30 a.m. on Thursday, Sept. 20, at St. Patrick's Catholic Church. Interment will follow at Frederiksted Cemetery.
Professional Funeral Services Entrusted to James Memorial Funeral Home Inc.
Located at 6AA La Grande Princesse Telephone: 718-8663 Fax: 718-8661