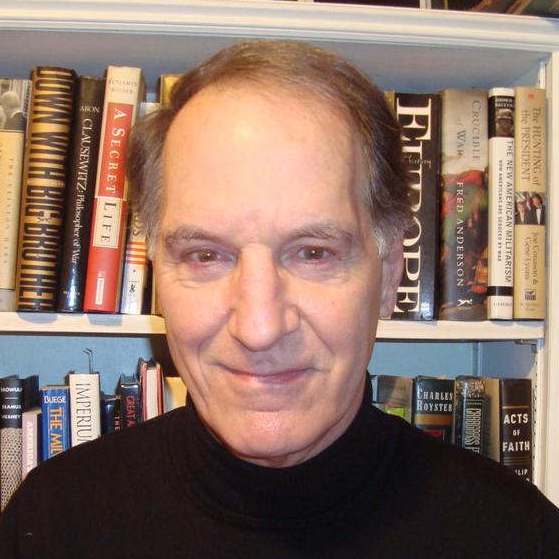 There have been three transformational presidential elections in the past 50 years: 1964, 1980 and 2012.
President Johnson's election, following the assassination of President Kennedy in 1963, represented the high-water mark of modern liberalism. It produced the landmark Civil Rights and Voting Rights Acts, Medicare, Medicaid and anti-poverty legislation.
These achievements, as Johnson foresaw, also produced a reaction, initially known as "white backlash," that has defined our politics ever since. Then, as now, race is at the core of the reactionary movement, which now stands at the threshold of its greatest triumph: the consolidation of power and control of all branches of the federal government and the prospect of permanent right wing rule.
Ronald Reagan's 1980 victory blended racial animus, corporate power, hostility to government and taxes, a belief in an extreme version of American exceptionalism and religiosity in ways that have propelled the reactionary movement ever since.
White people were told to be comfortable with all of their prejudices, minorities and the poor were portrayed as leeches sucking off the hard-working taxpayer, government was the enemy, and businessmen and markets were the source of all wisdom. In this widely accepted worldview, what made America great was the ability to get rich.
Despite two terms without any major accomplishments, Reagan is revered for all of these reasons. In the post-Reagan era, the reactionary movement has only become more powerful and, in the Obama years, it has been fueled by a symbol that it loathes, a nonwhite president.
It is difficult to imagine the Tea Party and the other Obama-hating groups being this energized if Hillary Clinton had been elected, despite the fact that her policies would have been almost identical to Obama's.
So why is the 2012 election in the "most important" category? The critical moment at the recent Republican National Convention was not Clint Eastwood's speech or Paul Ryan's litany of lies. It was a single line, almost a throwaway, near the end of Mr. Romney's acceptance speech.
Romney, talking about a "united America," said "That united America will care for the poor and the sick, will honor and respect the elderly, and will give a helping hand to those in need." He paused to wait for the applause that is scripted into these speeches. There was none, only silence from the virtually all-white, far-right delegates.
The delegates, their party and the people "back home" that they represent are not interested in the "helping hand." They have, for decades now, accepted Reagan's talking points. They know that the so-called "needy" are a bunch of parasites, living off tax-payer funded welfare and food stamps rather than getting off their collective ass and finding a job. Don't try to tell them that there is no more welfare or that the reason that food stamp use has gone up is because of the impact of recession and not Obama trying to buy votes.
These are Reagan's children, mostly aging white people looking for scapegoats because things have not turned out as promised in the businessman's paradise. One reason that they don't want to help others is that they no longer share the Gipper's optimism. And they certainly don't believe that Romney's policies will produce an American economy that will come "roaring back," as the candidate has promised, with 12 million new jobs. They may believe lies, but they are hardly stupid.
If Romney and his running-mate Paul Ryan actually believed what they said, it wouldn't be necessary for them to lie as much as they do about President Obama and their own records. But there is a reason that they will keep lying. It is that they know that their audience wants to believe these lies, just as they did the ones that Reagan told about the welfare queens buying vodka with food stamps.
This audience's view is that the ship is sinking, that we live in a zero-sum world, and that anything that goes to "the others" comes out of their pockets. No thank you.
They are "the American people," another message that has been drilled into them for decades by the far-right, and "the others," who are not "the American People," will have to fend for themselves.
Let's assume a Romney/Ryan victory in November. We have history and comparisons to tell us what Romney and Ryan's policies and their party's value system will produce. The transfer of wealth and income to the tiny sliver at the top will continue and, as the current generation of rich people dies off, their extraordinary wealth will be transferred to a new hereditary elite, one which has done nothing to earn it.
Our extreme inequality, similar only to that of Brazil, Russia and Mexico, will continue to grow. And as it grows, our democracy will continue to whither.
The growing number of "others" will be on their own as social supports are eliminated, ostensibly because the country is "broke." And they will scramble for low-wage, no benefit jobs. Our infrastructure will continue to decline and the physical environment will deteriorate. The growing threat of climate change will go unaddressed.
Because of its largely nonwhite population, high levels of poverty and its large public sector, the Virgin Islands fits the definition of "others." Mainland cities, such as Gary, Ind., Camden, N.J., and Hammond, Mich., with similar profiles, are literally collapsing.
Camden just eliminated its police department. Gary is trying to figure out how to manage a 40 percent budget deficit. Those core services that define a viable community, such as a public health department, are on the chopping block. And the social glue that holds communities together is fast disappearing in these places.
There are several basic truths that define this situation but also provide a real window of opportunity for the Virgin Islands. First, the tail is not going to wag the dog. Small places don't move global systems. There is a lot that the territory cannot control. That is a permanent reality. But there is a lot that it can control.
Second, the territory is far better positioned to deal with these dangers than the dying cities of the mainland. Its tourism-based economy is healthy and could be even healthier in the future. Compare this to Gary, a city of some 80,000 people, which does not have a single hotel.
Finally and possibly its greatest asset, the Virgin Islands has a social infrastructure of committed people and organizations. It has groups, organizations and institutions that may not be perfect, but would be the envy of many other places.
Two months from now, we will have a critical election. Assume that reaction triumphs and a hostile federal government takes power next January. Bad news for the territory. But the Virgin Islands will still be able to control what it can control.
Contained in that list of controllable items is an action agenda that can go a long way toward securing the territory's future, even in the face of permanent reactionary control of the federal government. At the heart of that agenda are items that are usually talked about in only vague terms because they are either difficult or will take people outside their comfort zones.
The most important of these are social cohesion, especially inter-group, inter-island, government-business relations and community peace; second, making basic public services, especially education, work better; next, successfully addressing the ticking time bomb that is the public pension issue; and, finally, making local preparations to address the impact of climate change.
A big agenda, and there are missing items. But failure to address these issues will almost certainly result in outcomes that are depressing to even contemplate. This will be especially true, if, like the other "others," the territory becomes a place that can be "made an example of" by a reactionary government.