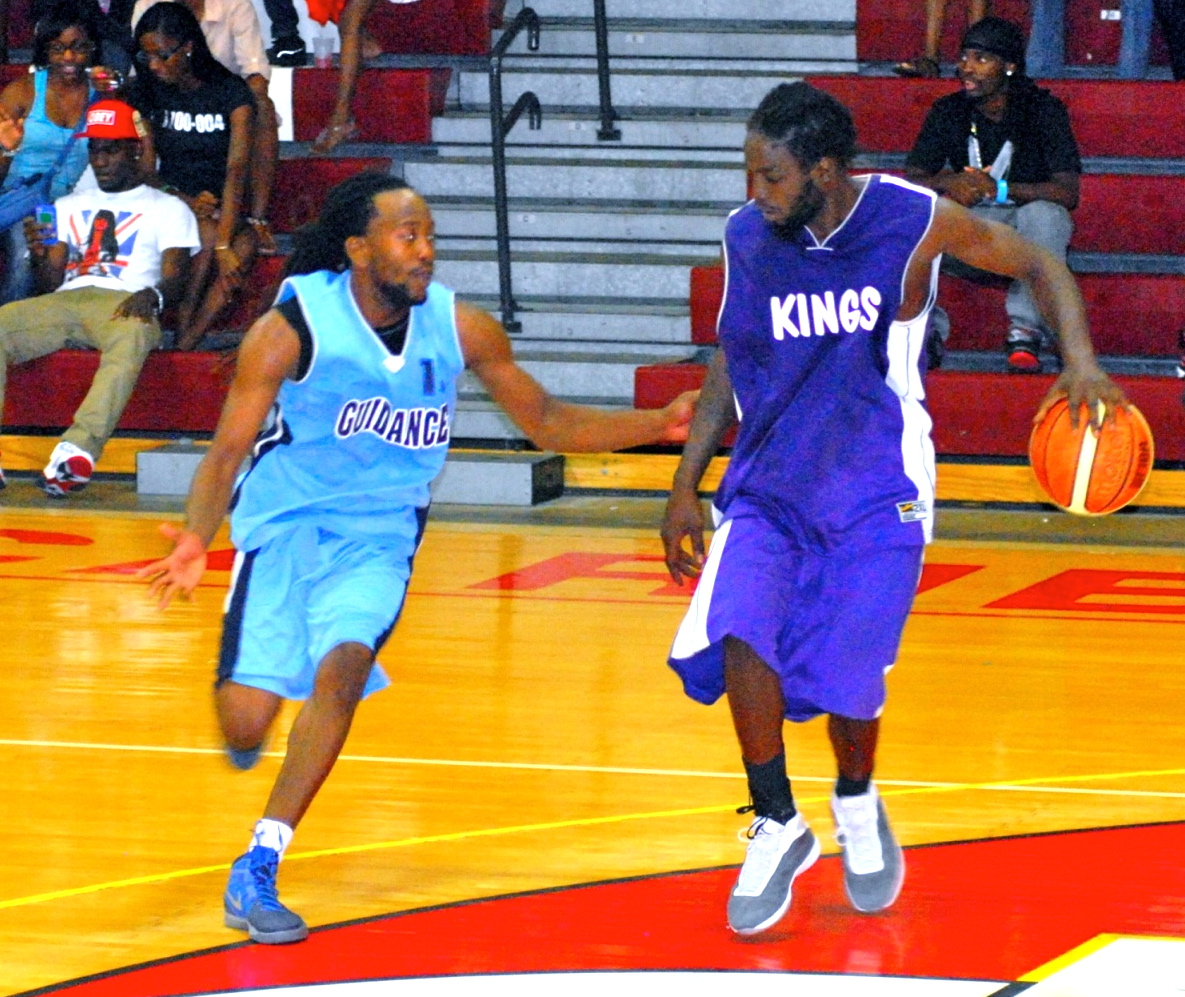 Going into the fourth quarter of its New Breed Basketball Association playoff game, Guidance was trailing the Kings by 17 points but in the final period came storming back with 44 points, coming from behind and knocking the Kings out of the playoffs, 96-86, at the Ronald Charles Gymnasium Friday.
Guidance trailed by as many as 22 points in the third period, but led by the 13 points apiece from Rick Marby and Stephaun Adams and the defensive intensity of Jerome Nathaniel, they exploded on offense while holding the Kings to 17 in the fourth.
The Kings, who came into the playoffs as the top seed, started Friday's contest as if they would blow Guidance off the court. The Kings led by 14 at the half and 17 after three quarters.
But in the final frame Guidance appeared re-energized while the Kings were shoing signs of fatigue. Marby and Adams came alive offensively for Guidance while Nathaniel played lockdown defense on the Kings high-scoring forward, Devonte Pryce. Guidance also utilized a total team defensive effort to limit the touches of the Kings best player, Craig Williams, in the period. The winners hit six three-point shots in the fourth as they found their shooting range while the Kings could not throw it in the ocean.
With the entire gym seemingly cheering their every play, Guidance blew by the Kings, sending them home for the season with the 96-86 come-from-behind shocker.
Marby finished with a team high 25 points for Guidance; Joelfri Polanco had 16, Adams 14 and Ryan Rawlins 10. Nathaniel only scored 12 points but his all-around effort in the game was worthy of game MVP consideration. Along with his offensive contribution, he also dished out nine assists and could have been charged with grand larceny for his game-high six steals.
The Kings were led by Williams, who finished with game-highs in points, 26, and rebound, 18. They also got 24 points and 14 rebounds from Pryce, but only two of those came in the fourth quarter as Nathaniel's defense on him was stifling.