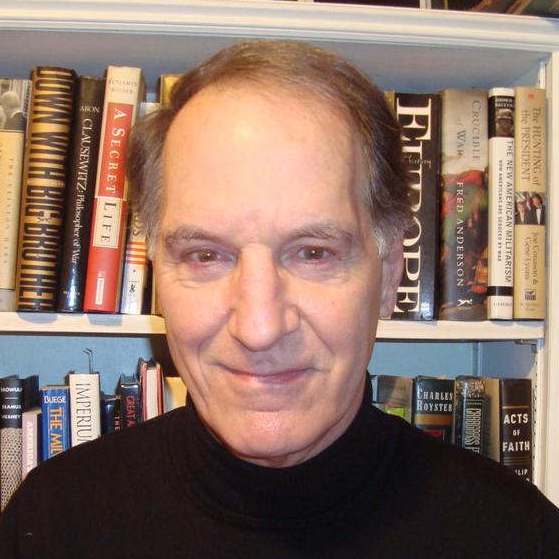 The starting point in solving any problem is to correctly name it. You can't solve a problem if you don't understand it. In the United States today, there is a raging debate about what has gone wrong in our country. This is a version of defining the problem, but its purpose is more often to fix blame (or to avoid being blamed) and to gain an advantage than to find solutions.
In the current environment, complex problems become caricatures and break down along the usual political fault lines. The one thing almost everyone agrees on is that the country is in very bad shape. It is the question of why it is in such an awful state that divides people, and these divisions are very deep.
Those on the political right place the blame on government spending, taxation, over-regulation and an "entitlement society," all of which are said to stifle growth and initiative. Their opponents point to the reckless behavior of the financial services industry and other corporate elites, deregulation, the power of money in our politics and government, and America's extreme inequality.
While these groups talk past one another and pretty much preach to their own choirs, they do agree that something is fundamentally wrong. It may not be a healthy debate, but it is, nonetheless, a debate.
It is not clear that such as discussion has ever taken place in the Virgin Islands, but it would be worth having. In part, the lack of discussion is a result of the (partially accurate) belief that such a small place does not control its own destiny. It is not going to be the tail that wags the dog. There are "controllables" and "uncontrollables," and the Virgin Islands does not have a lot of eggs in the first basket.
But this belief is only partially correct. There is also something called the "shrinking violet syndrome." It results when someone or some group claims to be totally powerless so that they don't have to do anything. So let's look at the problems.
What is interesting to the outsider is that the Virgin Islands has an economic and political model that is quite different from what is found in most American communities. It is a model that is built on two pillars: government employment as a source of economic stability for local people in a historically volatile tourist-based economy, and very strong labor protections.
By most measures, this model has been successful in achieving its stated goals. However, because of the severe recession and the impact of the Hovensa closing, its sustainability is now in question. Because the forces that have produced the current crisis are external, there hasn't been much discussion about what went wrong with the model. But success has not come without costs, and it is worth an honest discussion about what those costs have been, and how they can be reduced or eliminated in the future.
Let's start with a few basic assumptions. Under any scenario, the U.S. Virgin Islands will have a public sector that is larger than that in comparable communities. And this is not a bad thing. What is bad is not systematically addressing the "side effects" that this model has produced, especially over recent decades. And making sure that the side effects don't become worse problems than the ones that the model is preventing.
In planning, there are two simple, but powerful, questions: if we look at everything we are doing, what are we most proud of and want to sustain and nurture? And what are we sorry about, want to change? I would divide the negative consequences of the Virgin Islands big government model into four groups of "sorry abouts":
Performance: By most measures, Virgin Islands public agencies, with notable exceptions like the Department of Human Services, do not perform well when compared to similar organizations elsewhere. These performance weaknesses are a result of not hiring the right people for the right jobs, inadequate systems and work processes, a lack of accountability, and management that often lacks the skills, tools or authority to successfully run agencies.
The inability to discipline and fire poor performers compounds these problems and undermines the motivation of people to do a good job. All too often, the lowest common denominator sets the standard for what is acceptable. The deJongh administration has made a start in addressing this issue after decades of drift and decline. This is a big deal. There is a long way to go.
In one instance, the issue is so important that it stands alone as a key to the future. That issue is education.
Education: Our species has an unhappy ability to get used to almost anything. This may also be true of other species, but that's their problem. Many Virgin Islanders have gotten used to schools that do not prepare youngsters for a lifetime of learning or give them the skills that they will need to lead or work in a complex society and economy. It is a huge issue that ripples upward to the university and outward to the local economy and public safety.
Hostility toward the private sector: A function of local government should be to support the launching and operation of legitimate businesses. Virgin Islanders have kind of a French attitude toward business and, like the French, the Virgin Islands government makes it difficult to start and run a business.
The most successful organizations and communities are ones in which everyone is pulling in the same direction. This does not mean the government should be in the pocket of business or look the other way in the face of bad behavior. It means that, if local businesses succeed and provide valued products and services, everyone benefits, and the government should support these efforts.
Transparency: "Transparency" is such a nice antiseptic word that we can lose sight of its importance. If we look at the upheavals that have shaken the Arab world, they have not been driven by a desire for "freedom." Instead they were fueled by resentment over the humiliations and indignities associated with corruption, abuse of power and the feeling that everything is rigged in favor of insiders and elites.
Globally, corruption is no longer seen as a side issue, something that we have to live with. It is increasingly – and correctly – seen as a phenomenon that rots a society and eats away at the basic levels of trust that are needed to make progress. The most successful societies are the least corrupt ones. It is that simple.
Corruption, crookedness and lack of transparency are hard to measure. But it is possible. And it seems to be another of those areas in which mainland society and the Virgin Islands are moving in opposite directions. This time, the trends seem to favor the Virgin Islands. From a "baseline" of high degrees of opaqueness, it is becoming more transparent. Conversely, the United States has dropped from being the 16th least corrupt country to number 24, and it is continuing to sink as corruption controls weaken and previously hidden scandals emerge.
The new banking scandals are going to further reinforce the belief that everything is rigged. For small places like the Virgin Islands, there would appear to be two rules for achieving future success. First, establish as a basic principle that honesty and transparency are keys to that success, and that the rules need to apply to everyone. And, second, that at least for the foreseeable future, the models for success are not in our own country. Check out New Zealand or Denmark to see how it is done.
There may be other big priorities that belong on this list. But at some point, the walking and chewing gum at the same time rule kicks in. There is a need to limit priorities and build the community support, especially among the "doers," to move forward. Toward that end, imagine a future in which public agencies function at a high level of effectiveness, kids receive a first rate education, government and business work together to build a strong economy and healthy communities, and the Virgin Islands has an established reputation for honesty and fair dealing. Not a bad agenda.