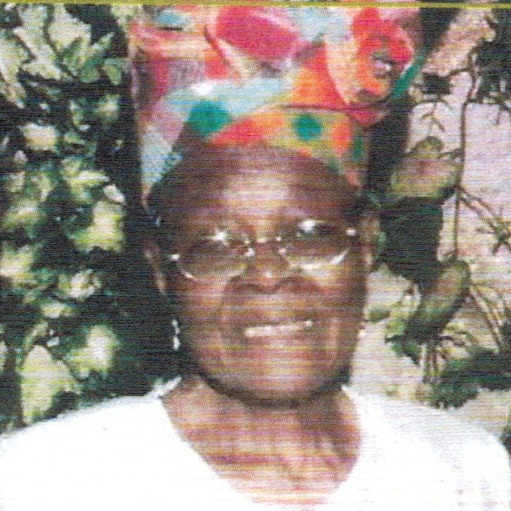 Christina E. Jackson of New York, N.Y., died on July 21. She was 89 years old.
She is survived by her husband, Theodore Jackson; daughters: Marjorie Samuel, Janet George and Helen Jackson; sons: Darwin and Milton Jackson; daughters-in-law: Alberta Jackson and Patricia Jackson; grandchildren: Lynia, Stephanie and Stephan Samuel, Lorine Woods, Boston Duffin, Jasmin George, Janelle Jackson, Desmond, David and Delmar Otto, Rebecca, Daniel-Lee and Evan Jackson; granddaughter-in-law, Hadida Samuel; grandson-in-law, Kevin Woods; great- grandchildren: Lyrissa Samuel and Evante Duffin; nephews: Elroy Harrison, Menuhen Hart, Reginald Hart and Reginald Enrique Herbert; and nieces; Unita Georges, Annemarie Herbert-Fischer and Inez Clarke.
She is also survived by great nieces and nephews: Shermaine, Kacy, Kevin Cleon Jermaine, Ameen Harrison, Renee, Renise, Rodney, Randall, Rodell, Troy Johnson, Rhea Johnson-Georges, Astrid Johnson, Doris, Kenneth Joseph (Joey) and Menuehen Hart Jr., Elis Lancaster, Tiffany Gaskill, Khayna Georges-Robinson and Felesher Fischer; godchildren: Claudette Peterson, Mavis Richards and Diane Krauser; cousins and special friends: Lydia Graham (Thomas), Richard Schrader and family, the Allick family, the Watts family, the Archibald family, Rodney Henry, Jeanette Strunkey, Laurelleen Knight, Yensina Matthew, Hyacinth Nesbitt, Gaynel Christian, Justina Edney-Rawlins, Rita Phillips, Eleanor Sealey and Emaline Jackson; as well as other relatives and friends too numerous to mention.
There will be a viewing held at 9 a.m. followed by a funeral service at 10 a.m. on Friday, Aug. 10, at the Midland Moravian Church. Interment will be at Midland Moravian Private Cemetery.
Professional Funeral Services Entrusted to: James Memorial Funeral Home Inc. Located at 6AA La Grande Princesse Telephone: 718-8663 Fax: 718-8661