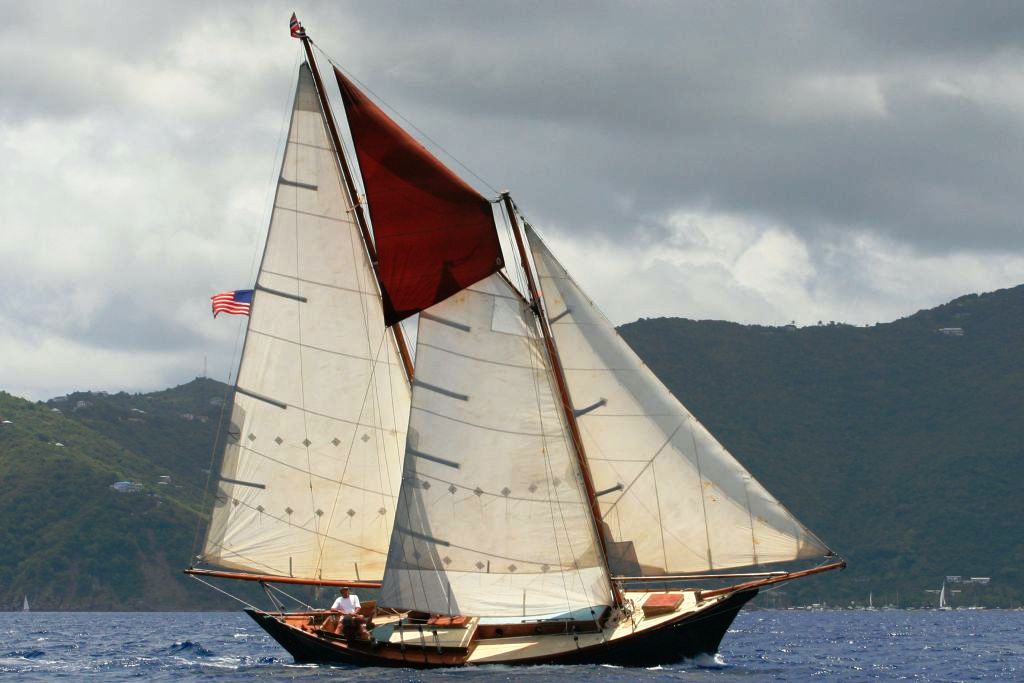 While the territory escaped Tropical Storm Ernesto with just some strong winds and bouts of heavy rain, Les Anderson's 35-foot wooden boat, Penelope, fell victim to the storm. The boat was moored in Round Bay, St. John, when it broke loose from the mooring.
"I got a phone call that she was adrift and headed toward Pelican Rock," he said.
Round Bay is fairly open to the south, and Anderson suggested that the winds were pretty brisk in that area.
The call came about 6 p.m. Friday. Anderson said Penelope grounded and he was able to set out a bunch of anchors.
"But she went and pounded herself to death," he said.
The keel broke off and not much of the boat is above water, he said. Anderson doesn't know why the mooring failed, but he said perhaps the mooring chain rusted through.
Anderson, a St. John artist, built the boat at Hassel Island off St. Thomas with much of the materials scavenged from other boats. Launched in 1972, it's named after a former wife, Penny Poole, who helped Anderson build the boat.
According to Anderson, he raced Penelope for the first time against Taurus in Foxy's Wooden Boat Regatta in 1973 and began sailing the boat around the Caribbean to places like St. Barth's. Upon returning to St. Thomas in the 1980s, Penelope burnt almost to the water line at the Lagoon. He rebuilt her spending all the money he had earned selling his art in St. Barth's.
Penelope's demise is the end of Anderson's dream, and some would say, the end of one of the Coral Bay area's legendary boats.
Anderson took the news that his beloved boat was gone with grace.
"I'm somewhat upset, but I'm hanging in there," he said.