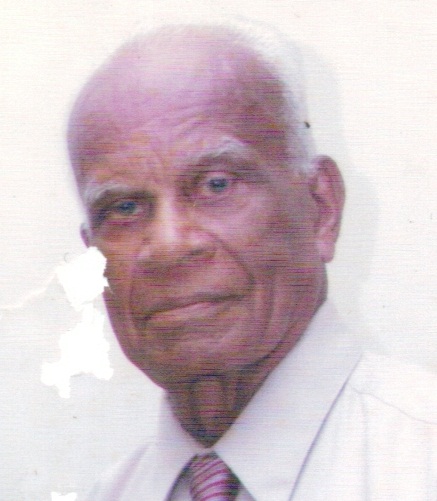 Cyril Oliver Murphy, also known as "Murph," of Estate Smithfield died on July 21 at the Gov. Juan F. Luis Hospital. He was 95 years old.
He is preceded in death by his wife, Hope E. Murphy; sisters: Ethel Burke and Mak Murphy Penn; brothers: Edwin Murphy and Leslie Murphy.
He is survived by his daughter, Eleanor Murphy; son, Ronald Murphy; grandchildren: Alicia Murphy, Olivia Murphy and Alexus Martin; daughter-in-law, Dina M. Murphy; niece, Linda Lowe; niece-in-law, Elaine Francis; nephew, Albert Cummings; nephews-in-law: Steve Lowe and Bernard Francis; great nieces: Shani Lowe and Kamil Lowe; great nephews: Leron Lowe, Bron Lowe and Brian Francis; special friends: Tracey and Kris Bhola, Henry Rivera, Roy and Connie Estrell, Mr. and Mrs. Oscar Henry, Ingrid Bough, Alvin Milligan, and Mr. and Mrs. Illidge; cousins and other relatives: Grace and Teddy Browne; as well as other relatives and friends too numerous to mention.
A viewing will take place at 9 a.m. and a funeral service at 10 a.m. on Wednesday, Aug. 1, at the Friedensberg Moravian Church, Frederiksted). Interment will follow at Frederiksted Cemetery.
Professional Funeral Services Entrusted to: James Memorial Funeral Home Inc. Located at 6AA La Grande Princesse Telephone: 718-8663 Fax: 718-8661