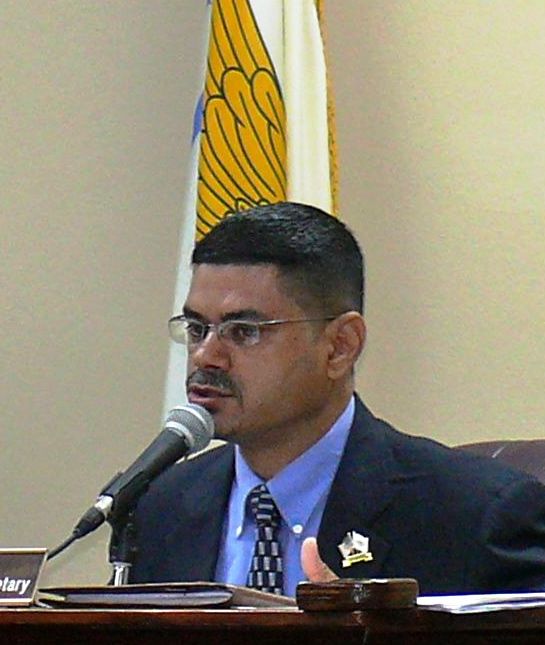 Every central government agency's budget, with monthly expenses and each recipient of tax dollars spent by those agencies, may soon be viewable online through a searchable website, if funding is found and a bill sent on for final consideration Monday is enacted into law [29-0233].
Sponsored by Sen. Nereida "Nellie" Rivera-O'Reilly, the bill mandates the V.I. Bureau of Information Technology to set up the website and maintain databases of all the agency information.
Representatives from BIT and the Finance Department testified in support of the concept during committee hearings earlier in the month, but raised concerns about funding and the details of how it would be set up.
Acting Director Angel Turnbull testified in those hearings that BIT would need to design the financial database and get enough secure storage capacity to hold data going at least 10 years back and to grow as it goes forward. Implementing it "would require substantial funds as well as software design skills not currently available at BIT," Turnbull testified.
At that same hearing, Finance Commissioner Angel Dawson raised concerns about whether some of the information may raise confidentiality issues and about just how finely detailed or "granular" the reporting should be.
O'Reilly offered an amendment Monday, addressing the confidentiality issues and several logistical concerns, which the Rules and Judiciary Committee adopted without objection.
Funding was not discussed Monday.
Voting to send the bill on to the full Senate for a final vote were Sens. Alicia "Chucky" Hansen, Ronald Russell, Sammuel Sanes, Patrick Sprauve and Usie Richards. Sens. Carlton "Ital" Dowe and Celestino White were absent.
Rules also approved and sent on a bill from Sanes to mandate the Bureau of Motor Vehicles issue disabled person identification cards to people with disabilities who want them as an alternative form of ID [29-0298]. Along with serving as another form of identification, Sanes said the cards would enable those individuals to verify they are handicapped, while no similarly convenient identification currently exists.
Also approved without opposition were resolutions honoring St. Croix residents Edwin "Eddie" Ortiz [29-0354] and Vera Magdalena Falu Allende [29-0355] for their contributions to the community over many decades.