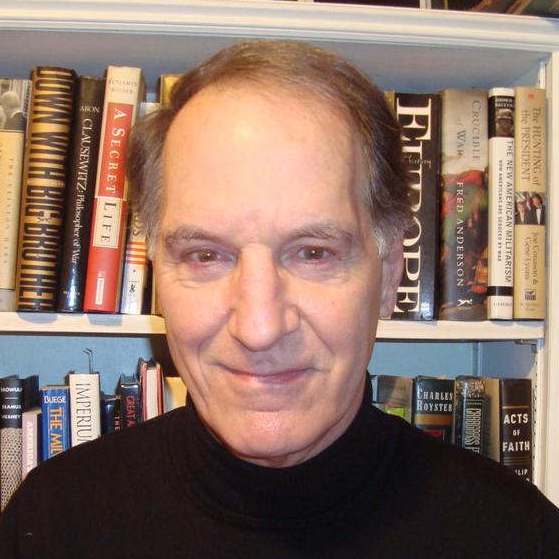 As contemporary Greeks and many other beleaguered people will tell you, outsiders are always great experts at telling you how you should tighten your belt and why you will be better off for it, even if they aren't interested in tightening their own. Things are always a lot simpler from a distance, kind of like flying over Hurricane Katrina at 35,000 feet and saying, "gee, there's water down there."
One of the slogans of the "it's really simple" school is that people must learn to "do more with less." It has popped up again in the current territorial budget hearings before the Senate. The phrase "do more with less" had its origins in the Reagan Administration, specifically in the Department of Health and Human Services. The underlying premise was that there was a lot of waste, and that budgets could be cut dramatically while services were simultaneously improved and increased, that is, you would do more with less. This principle was not applied to the military, which could only do more with more, in fact, lots more.
This is not to say that doing more with less is impossible. For example, in areas where technology can be applied, productivity has soared and costs (and jobs) reduced. We do more with lots less people and are just beginning to understand the consequences for employment. However, most of what government does is, by definition, labor intensive. It takes people, and public budgets, especially at the local level, are made up mostly of salaries, wages and benefits.
It is a lot harder to "do more with less" in public settings, but this wasn't the real concern of those who promoted the idea in the first place. Their goal was to essentially get rid of government and allow the market to solve most of our problems. So their focus was much more on cutting than in figuring out how to sustain high quality services with fewer resources. And, since their perception, not totally inaccurate, but certainly overly simplistic, was that these public agencies were just "bloated bureaucracies," getting rid of people should have little impact on the quality of services provided.
That public sector jobs were real jobs that contributed to the economy didn't much occur to them either because mostly they felt you were just getting rid of "faceless bureaucrats."
What happened was, in fact, quite different and should serve as a cautionary tale in making cuts. The value and impact of public services, especially human services to vulnerable populations, are difficult to measure. And since you often didn't know what the outcomes were, it was easier to reduce the "inputs" and claim that nothing had happened. There were all kinds of ways to cut budgets and then dilute or ration services in ways that were very hard to detect or measure. For example, increase the size of groups or classes or only require a bachelor's as opposed to a master's degree. Who would know the difference? And that is exactly what happened over a long period of time. And with this pattern of dilution went the value of many human services organizations.
That being said, there are ways to "do more with less." They are neither simple nor painless, and several of them require actions that the Virgin Islands has not been very good at in the past. The temptation is always to make cuts and then pretend that everything can remain the same. It doesn't work, and it is the path to decay and decline.
The first rule in dealing with cuts is: Face reality and don't try to put a smiley face on the situation. For example, the belief that these problems can be solved by not filling "paper positions" is not a good one. Since these positions have not been filled, you aren't going to save any real money that way.
Once the principle of facing reality has been accepted, the path to success – that is, absolutely minimizing the negative consequences of cuts – is some combination of the following:
People have to work harder. This is often a tough sell because most people believe that they are already working hard. Sometimes it is true, often it is not. This will be a particular challenge in the Virgin Islands because its strong labor protections and unions make defense of the unproductive a hard and fast rule. It won't work in the future.
People have to work smarter. This is probably where the real opportunities are in the Virgin Islands public sector. Seven to 10 percent cuts in an agency budget are substantial. They should, actually must, be an opportunity to systematically look at basic work processes and systems and find ways to improve them. There is low hanging fruit here.
Set clear priorities. Every agency does some things that are more important than others. This is why "across the board" cuts, which are presented as being fair and equitable, are exactly the opposite. They punish the productive and reward the less important and unproductive. In setting priorities, it is worth thinking about simply eliminating less important functions rather than diluting all of them.
Even in hard times, find ways to invest new money in important functions and long-term improvements, particularly management development.
Focus on execution, change management and implementation. Most of this is not about strategy. It is about getting things done, in particular, making difficult times an opportunity to get the right people, with the necessary skills into the right jobs, reviewing and strengthening basic work processes and systems and motivating people who have been through an unsettling and, sometimes, traumatic experience.
Finally, it is essential to avoid become a chronically retrenching organization, one that is cutting back year after year. The demoralization that this pattern produces is the path to a downward spiral in which people give up, quality collapses and the organization's value to the community that it serves is fatally compromised. This danger is not abstract. It can be found in some of the Rust Belt cities of the mainland Midwest. Avoiding it is the top priority because it is not clear what the path back to organizational health and viability is.
There is a lot at stake in these budget discussions, but even more in the off-camera work that must be done at the agency level. None of it is very exciting or dramatic, but it is hard to overestimate its importance.