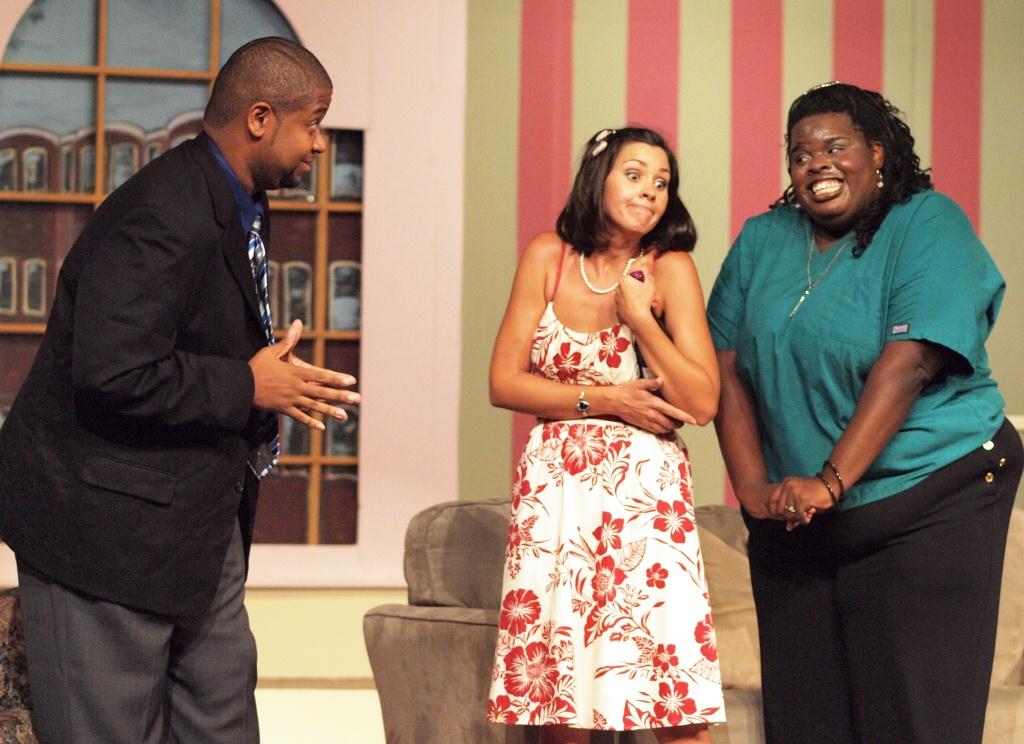 CCT presents its final show of the season, "I Take This Man," – a cross between a romantic comedy and a screwball farce – by playwright Jack Sharkey. There are five performances over the next two weekends: at 8 p.m. on Fridays and Saturdays, July 20-21 and at 8 p.m. on July 27-28. There will be a matinee performance at 4 p.m. on Sunday, July 22.
The play
opens with the abduction by a beautiful young art curator of a man found unconscious just after the end of the Boston Marathon. Reasoning that since nice guys finish last, he must be Mr. Right, she has a helpful policeman tote him to her nearby apartment. When the comatose dreamboat revives and cannot remember who he is, she tells him they are married. Complications and plot twists ensue in this outrageous concoction of wild and lightning-paced comedy.
Charles Braslow directs the talented cast of Annie Barry, Fred Handleman, Jacob Saxton, Jason Seay and Katrina Seay.
All performances of "
I Take This Man"
will be held at the Caribbean Community Theatre at No. 18 Estate Orange Grove in Christiansted, St. Croix.
Tickets are sold at the box office at CCT prior to each performance: $20 for adults; $18 for senior citizens (age 65+); and $15 for college students with ID
. No children under age 13 will be admitted. The box office opens for ticket sales at 7:15 p.m. on show nights, and at 3:15 p.m. for the Sunday
matinée
. Arrive early for best seating.
The play
is jointly supported by a grant from the Virgin Islands Council on the Arts and the National Endowment for the Arts and co-sponsored by Christiansted Apothecary Hall, Diageo USVI, Dunn Appraisal Services, Imaging Center, P.C., JKC Communications of the VI, and Q.E.D. Wind Power Corporation.