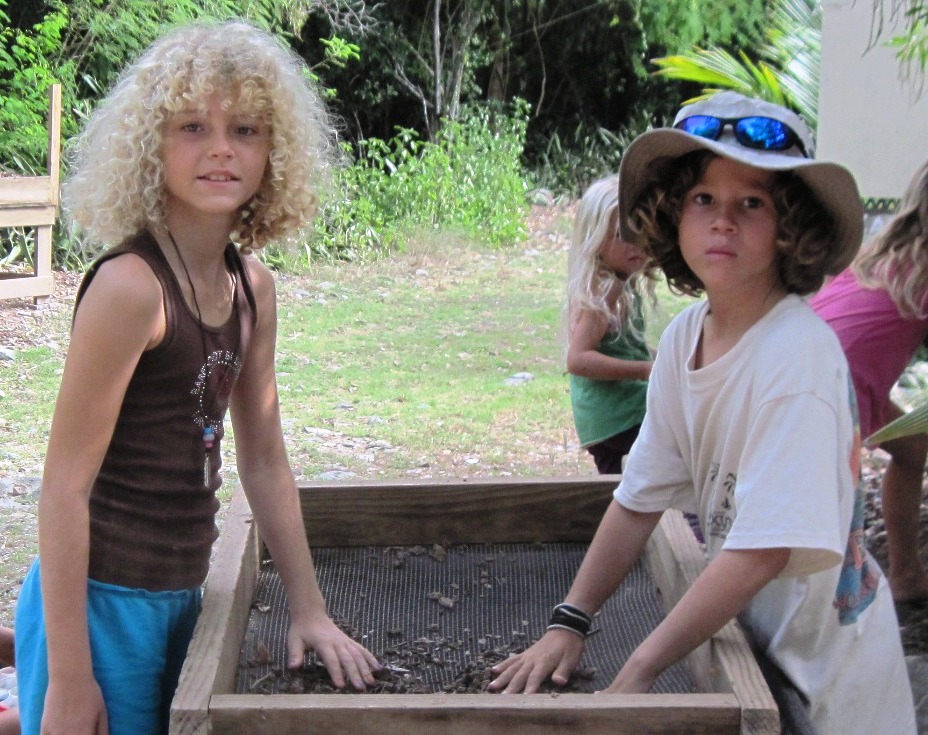 While the environment was the focus at this week's eco-camps held at the V.I. Environmental Resource Station on St. John, the food was the star.
"Pancakes, apples, juice, fruit and cornflakes," said St. Thomas resident Dulcie Maria Gumbs as she ticked off a list of foods she liked best. Gumbs is 7 and going into the third grade at Jane E. Tuitt School.
Chantal Carty, 9, who attends Montessori School on St. Thomas, said the spaghetti was her favorite.
"And they make really good bacon," she said, adding that she likes to ring the bell that calls campers to the dining room for meals.
Nearly every one of the more than half dozen youths interviewed spoke about the food. However, they also talked about what they were learning and experiencing during their three-day stay in cabins at the Lameshur Bay camp.
"I liked going up to Yawzi Point," said 9-year-old Caitlyn Born, a student at Antilles School on St. Thomas.
Further elaborating, Mishela Henderson, 11 and a sixth-grader at Bowsky School on St. Thomas, explained that Yawzi Point was so named because people who had yaws were segregated in that area. "They were sent there so they wouldn't infect others," she said.
All of the youths were enthusiastic about the activities.
Kalia Allard, 10, who attends Seventh day Adventist School on St. Thomas, said culturalist Delroy "Ital" Anthony showed the campers how different plants were used for "cures" and for tea.
Devante Duncan, a 9-year-old Montessori School student from St. Thomas, said he learned about fish and their diseases.
Adrian Turbe, 8, a St. Thomas resident who is home schooled, talked about the program's gardening project.
"We're making soil from dirt and checking out the compost," he said.
The campers were learning new things but a coterie of adult volunteers was also enjoying their stay at VIERS.
Dulcie V. Gumbs, the grandmother of one of the campers, said she trekked over from St. Thomas to do it for the children. "And for the fun," she added.
Lavonne Christianson, a kindergarten teacher from Iowa City, Iowa, said she looked for the volunteer opportunity because she likes camping, hiking and kayaking.
"This is a wonderland," she said.
This week's eco-camp was the start of four sponsored by Friends of V.I. National Park. The Friends are also sponsoring two science camps and a ranger-in-training camp. VIERS administrator Randy Brown said that there are eight openings remaining in the eco-camps and two each in the science and ranger-in-training camps.
The eco-camps are targeted at kids ages 7 to 12, with the science camps for youths 13 to 15, and the ranger-in-training camp for students 13 to 17.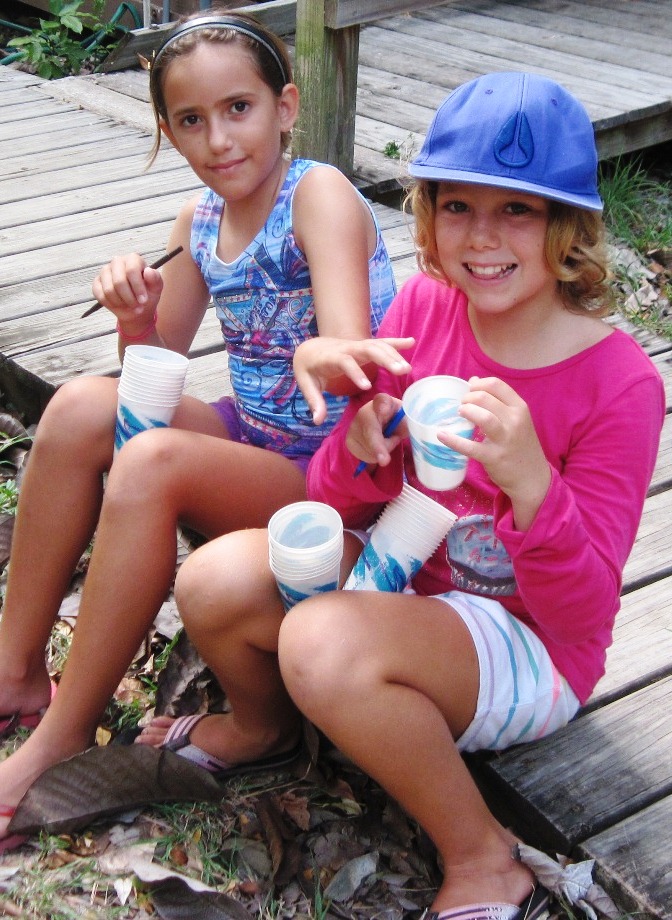 "Through these camps we hope to foster the next generation of environmental stewards for our island communities, providing them with the tools to grow, learn and care about their environment," said Heather Ruhsam, Friends development director.
In addition to science lessons and good food, the youths also got to spend time at the nearby Lameshur Beach, hike around the area and play games likes soccer.
Mishela said she liked the swimming lessons. "I learned to swim without getting water in my nose," she said.
Brown said the Captain Planet Foundation funded the gardening project. Other sponsors include Paul M. Angell Family Foundation, Lana Vento Charitable Trust, Disney, Anne Spychala Family Charitable Foundation, R & I Patton Goldsmithing, Starboard Investments, Glacial Energy VI, International Capital and Management Co, and the Rotary Club of St John.