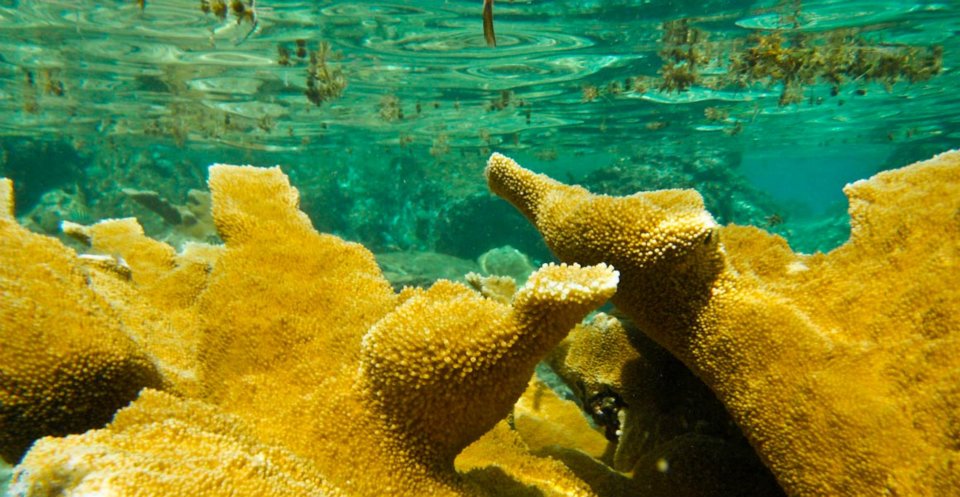 The National Oceanic and Atmospheric Administration's Reef Watch program does not anticipate any coral bleaching events through October, the agency announced Monday in a press release.
According to the release, the agency now has the ability to predict coral bleaching using a newly developed global seasonal outlook system unveiled at the International Coral Reef Symposium held this week in Cairns, Australia.
"This advance in bleaching warning systems represents another milestone in our efforts to save the world's critically important reef systems," said Jane Lubchenco, undersecretary of commerce for oceans and atmosphere and a NOAA administrator, in the symposium's keynote address.
"The state of reefs today should raise concerns for everyone," Lubchenco said. "Reef ecosystems are globally important, and healthy reefs are the lifeline for local communities. Their continued existence is a moral imperative."
Zandy Hillis-Starr, chief of resource management at Buck Island Reef National Monument on St. Croix, pointed out that the waters around the territory are warm and warm water can lead to bleaching.
While no one wants a devastating hurricane, Hillis-Starr said that a "healthy" tropical storm would allow for warm surface water to mix with cooler deeper ocean water. This will help keep water temperatures down.
"This will reduce the possibility of coral bleaching," she said.
Hillis-Starr said that such storms play a major role in controlling seawater temperatures around the island.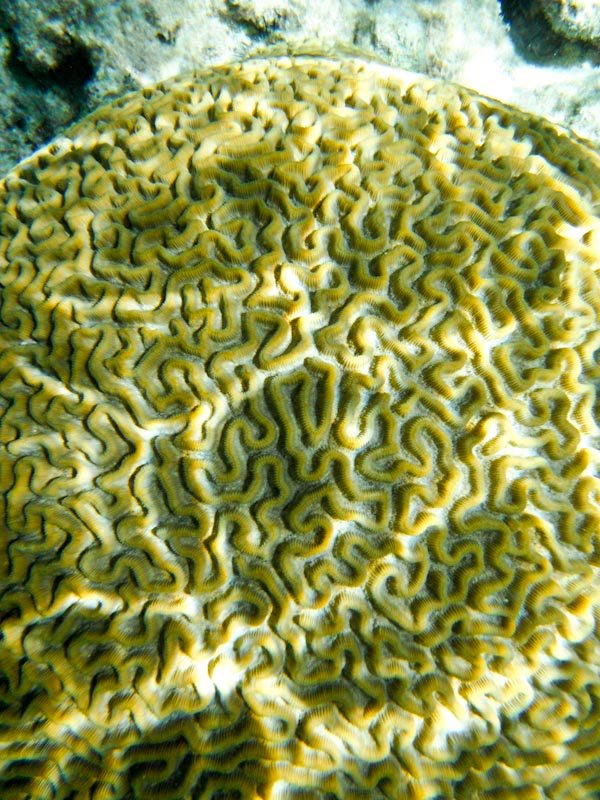 The territory's corals are still recovering from an extensive bleaching event in 2005. In a 2010 address to the Rotary Club of St. John, National Park Service fisheries biologist Jeff Miller said that 61 percent of the territory's corals succumbed to bleaching.
Miller could not be reached for further comment because he was at the symposium.
Rafe Boulon, chief of resource management at the V.I. National Park, said that while some corals like elkhorn seem to be doing "fairly well," that's not the story with reef-forming corals like star corals.
"We're not seeing much of recovery with those," he said.
In its press release, NOAA indicated that every week its new system uses 28 runs of NOAA's latest climate model to warn coral reef managers, scientists, stakeholders and the public of large-scale bleaching events. It builds upon the first global seasonal bleaching outlook system released by NOAA in 2008.
The new system uses sea surface temperature forecasts from NOAA's operational climate forecast system, the same system used for predicting El Niño and seasonal temperature and precipitation forecasts.
Coral bleaching occurs when stress, usually high temperature, causes corals to expel their symbiotic algae and, if prolonged or particularly severe, may result in coral death.
NOAA has also significantly advanced satellite monitoring of the high ocean temperatures that can cause coral bleaching.
A new generation version of NOAA's product suite now provides daily satellite monitoring of coral bleaching thermal stress for reefs around the world.
NOAA has been providing the current coral bleaching products to U.S. and international coral reef communities since 1997. These products have been very successful in detecting the thermal stress typically associated with mass coral bleaching.
During most mass bleachings, high ocean temperatures usually occur over a broad area that includes both coral reefs and adjacent open ocean waters. Since coastal water temperatures over reefs often are higher than those in other areas, NOAA's old products often underestimated the thermal stress associated with a bleaching event or missed small-scale features found right over reefs. The new products should correct for this.
"Advances in coral reef management practices have driven the need for higher resolution monitoring and enhanced prediction of coral bleaching," C. Mark Eakin, coordinator of NOAA's Coral Reef Watch program, said in the press release.
He said that higher resolution products, which is the improvement to Coral Reef Watch products most requested by scientists and resource managers, allow the agency to more accurately predict mass coral bleaching events as well as more accurately account for episodes of minor or no coral bleaching.
Healthy coral reefs support commercial and subsistence fisheries as well as jobs and businesses through tourism and recreation. Local economies also receive billions of dollars from visitors to reefs through diving tours, recreational fishing trips, hotels, restaurants and other businesses based near reef ecosystems.
NOAA's Coral Reef Watch partnered with the NOAA National Centers for Environmental Prediction to develop the next-generation global seasonal bleaching outlook. Both new products were supported by funding from the NOAA Coral Reef Conservation Program and are now available on the Coral Reef Watch website at http://coralreef.noaa.gov.