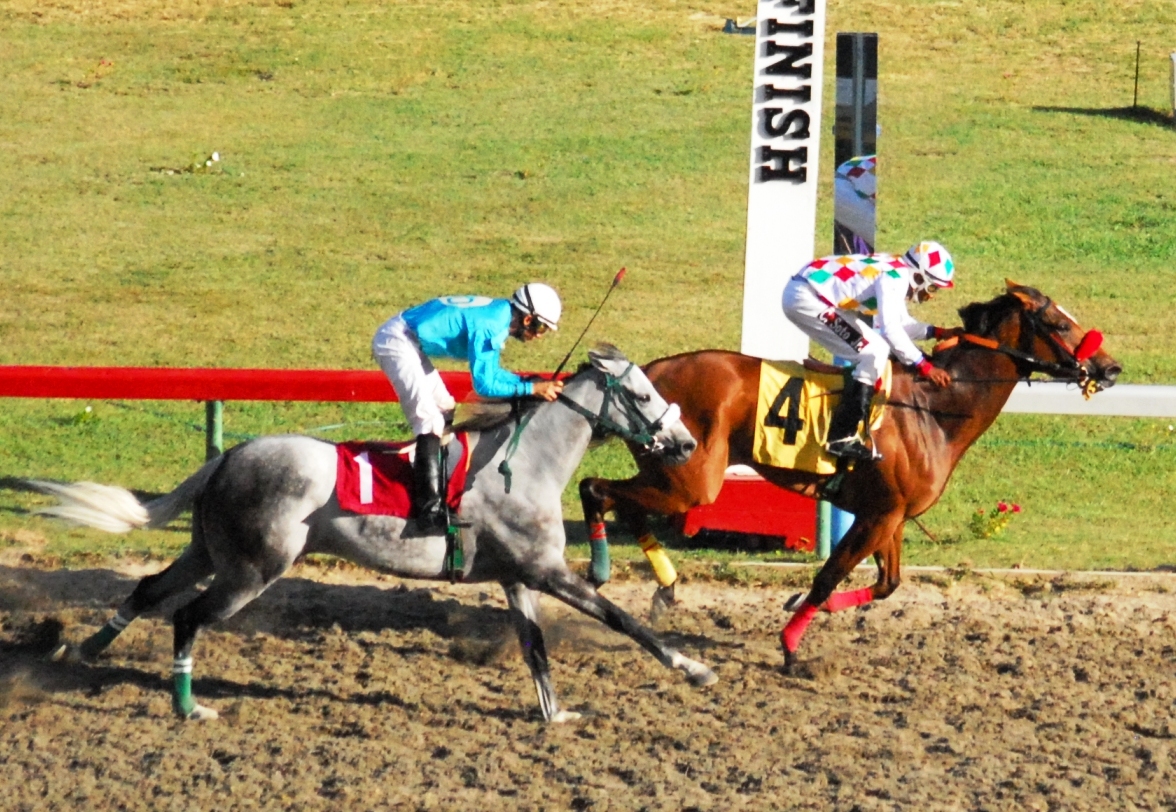 Master Deposit exploded out of the starting gates in the eighth race Sunday, sprinting away to an eight-length lead before holding off a late charging Creation Rebel to win "The Budhoe Classic" in wire-to-wire fashion at the Randall "Doc" James racetrack.
The bay 3-year old filly negotiated the one mile race for native thoroughbreds in a sharp 1:41 that left a buzz in the stands.
Running this strong at 3 means that, if she stays sound, St. Thomas will be finally able to add "champion native" to their list of thoroughbred racing accomplishments.
St. Croix has dominated the native-bred races for years, but this filly looks like she can and will change that in a hurry.
Finishing third behind Creation Rebel was former champ Prince Crystal, who had been reigning strong for several years now. Cruzan Emerald was a distant fourth.
In "The Independence Day Classic," the ninth race on the card for imported thoroughbreds, newcomer Gato Paso made a grand entrance into Virgin Islands racing by crushing the field by some seven lengths in a time of 1:44.1 for the 1-1/16 miles.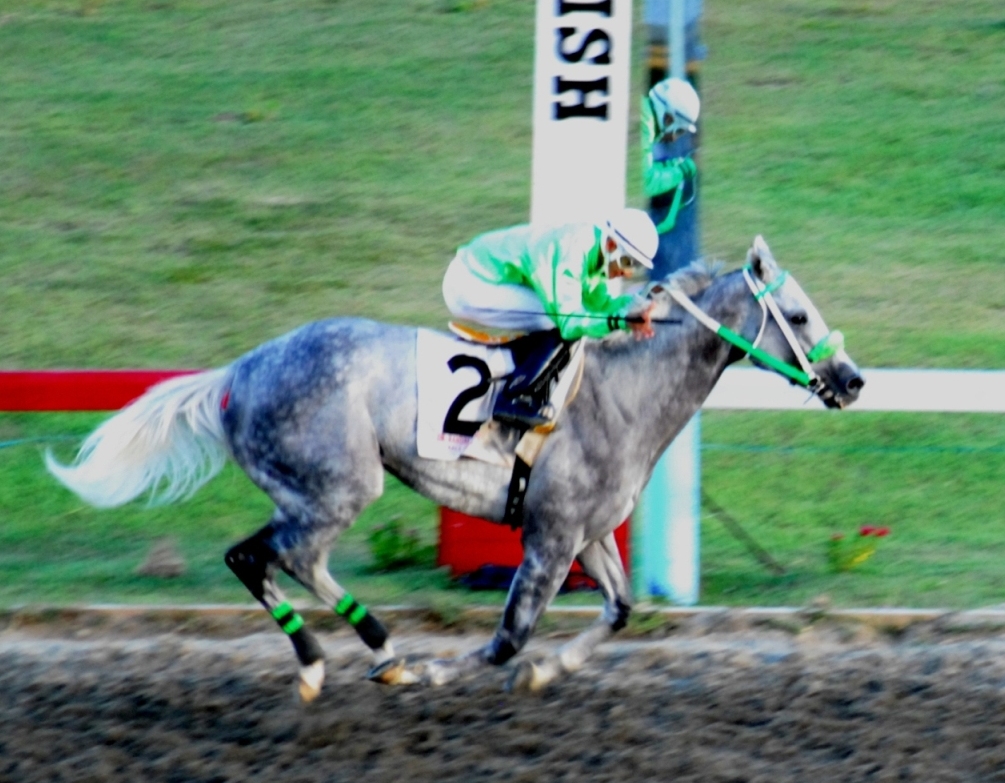 Puerto Rico's Emblem rallied well to earn second, while San Viron got up for third. Eire's Run was fourth and the pacing-setting Berberis was a distant fifth.
The rest of the day's results:
Race1 7 F Classes N-6, Jockey
Time: 1:31.3
1. Diamond Colony, S. Powell
2. Hilary Boss, J.A. Hernandez
3. King Yabo, E. Barnes
Race2 7 ½ F Classes N-4-5, Jockey
Time: 1:37
1. Hanna Boss, S. Ortiz
2. Midnight Indictment, A. Claudio
3. Miss Kosi, M. Sanchez
Race3 1M Class I-5, (C/G) Jockey
Time: 1:39.1
1. Turn to Win, W. Hurst
2. Ala Cat, M. Rivera
3. Game Winner, S. Diaz
Race4 6 F Class I-3& I-4, (M/F) Jockey
Time: 1:12
1. Dance Mistress, J.A. Hernandez
2. Destiny's Arrival, C. Perez
3. Rasta Queen, W. Hurst
Race5 7 ½ F Class I-3 & I-4, Jockey
Time: 1:31.2
1. What's Poppin, W. Hurst
2. According To Jesus, J.A. Hernandez
3. Full house Project. S. Ortiz
Race6 1M Class I-1-2-3 (M/F), Jockey
Time: 1:39.2
1. Whoshotthesheriff, C. Perez
2. Leggy Blonde, J.A. Hernandez
3. Watch Your Back, S. Ortiz
Race7 1M Class I-2 & I-3, Jockey
Time: 1:37.3
1. Twisted Dream (STT), M. Sanchez
2. Political Reporter, J.A. Hernandez
3. Beantown, J. Guadalupe
Race10 7 ½ F Class I-5(M/F) & I-6, Jockey
Time: 1:33.4
1. Neerly Nasty, S. Ortiz
2. Robadorable, A. Claudio
3. I Confess, C. Soto Jr.