The 40 Plus Hurricanes are playing like anything but the oldest team, by far, in the Raphael Jackson AA Baseball League. The team, which includes a few grandpas, is easily the hottest in the league going into the playoffs that begin Saturday.
Three games were contested at the D.C. Canegata ballpark over the weekend and the Hurricanes, won two of them. The Canes knocked off the Dominicanos, 3-2, on Saturday, then came back to edge the Cobras, 3-2, on Sunday.
In the third contest played this weekend, the Yankees beat the Cobras, 4-3, on Friday.
In Sunday's contest, David Samuel and reliever Cruz Soto Jr. combined to throw a three-hitter to lead the Hurricanes to victory. Soto ended up with the win in relief.
The Cobras got an excellent pitching effort from their starting pitcher, young Carlos "Carlito" Perez, who went the distance in the loss, but some questionable base running by his team did not help his cause.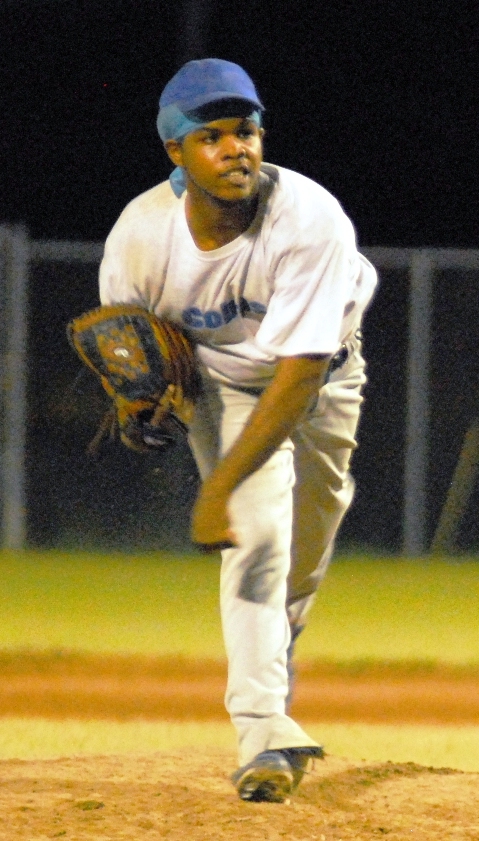 Davis Clark led the Hurricanes offensively, going 2 for 4 with one RBI.
On Saturday, the Hurricanes were outhit 9-5 by the Dominicanos but played sound defense compared to their opponent's effort. The Dominicanos, playing with many players out of position, committed six errors that the geritol posse took full advantage of in pulling out the victory.
Jun Belardo shook off a shaky early start to settle down and pitch his team to their fifth win in six games. Geronimo Newton pitched one inning of relief to pick up the save.
In the Friday night contest, the Cobras' tough weekend began with a nail-biting 4-3 loss to the defending champion Yankees. The Yankees finished with four runs on six hits and two errors, while the Cobras had three runs on six hits.
Top batter for the winners was Omari Eastman, 1 for 1. For the Cobras Raymond Sankitts was 2 for 3 with one RBI, Josh Torres 1 for 2, and Roberto Camacho was 1 for 1.