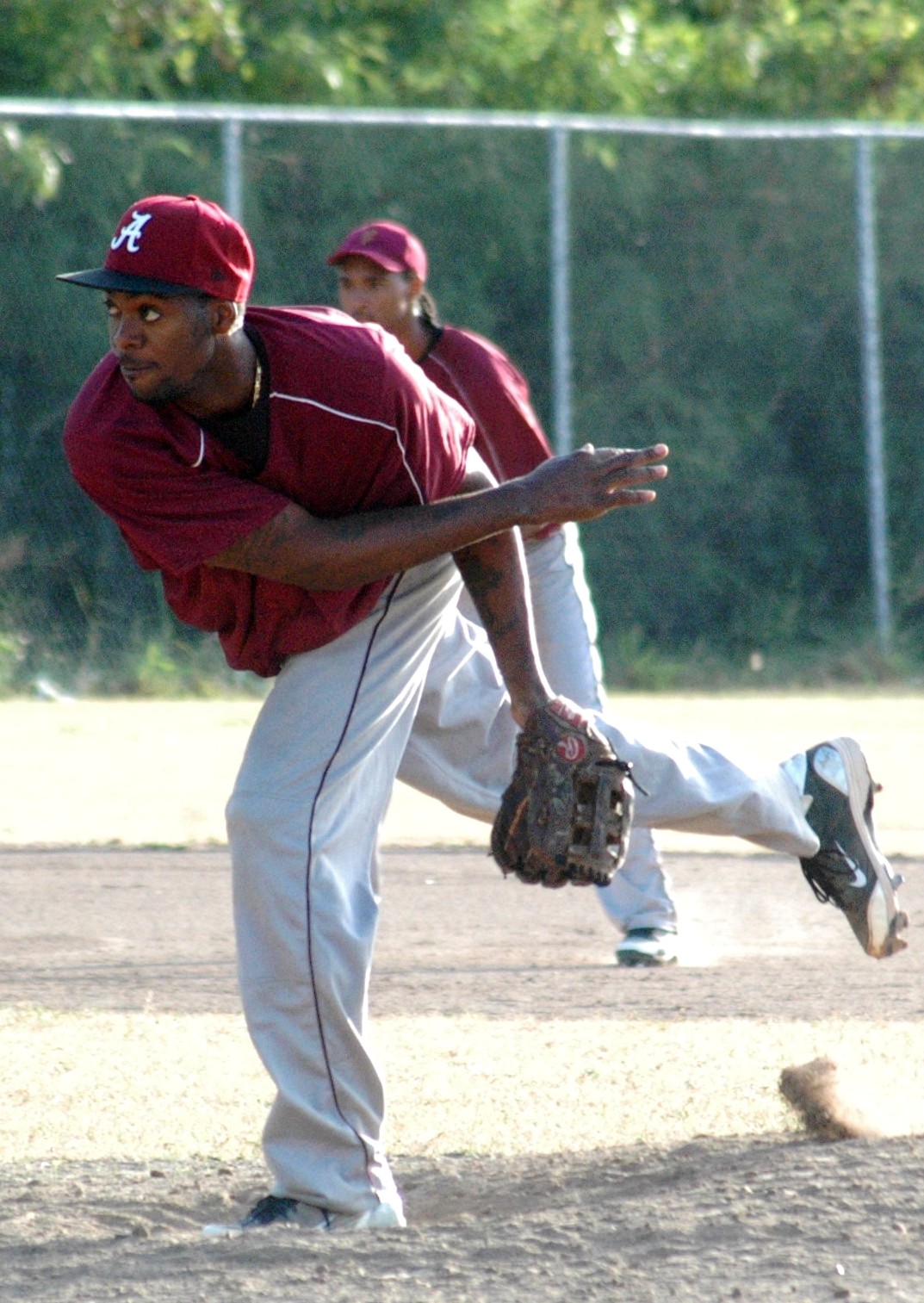 The Vikings and the Dominicanos were Sunday's winners in the Raphael Jackson AA Baseball League at the D.C. Canegata ballpark. The Vikings edged the 40 Plus Hurricanes, 3-2, and the Dominicanos doubled up the Yankees, 10-5, in the nightcap.
Vikings 3, Hurricanes 2
The Vikings, in a tightly played game, were able to take full advantage of two costly errors by the Hurricanes to win by a score of 3-2. Hurricanes ace Geronimo Newton was back on the mound Sunday after picking up a victory in relief one night earlier.
Newton was his sharp self, but could do nothing with some lapse in judgment by his defense.
The Vikings, after taking the lead on an errant throw in the top of the sixth to break a 2-2 deadlock, brought on their Collin Williams, who blanked the Canes the rest of the way to pick up the save.
It was the Vikings with three runs on five hits and two costly Hurricanes errors, while the Canes finished with two runs on seven hits.
Jahmoy Williams got the win on the hill for Vikings and Newton got the loss.
Top batter for the winners was Rudolf Simmonds (1 for 2). For the Hurricanes, Kai Schjang was 2 for 2, Javier Encarnacion 2 for 3, and Rashan Foster 1 for 2.
Dominicanos 10, Yankees 5
In Sunday's nightcap the Dominicanos roughed up the defending champions Yankees by a score of 10-5. It was the Dominicanos with 10 runs on seven hits and three errors while the Yankees finished with five runs on five hits and four errors.
The winning pitcher was Daniel Franco, and Jose Ventura got the loss. Top batters for the Dominicanos were Juan Santana (1 for 2 with two RBIs), and Enercido Bon (1 for 2). For the Yankees, Leroy Simmond III was 2 for 3 and Dushane Brown was 1 for 2 with one RBI.