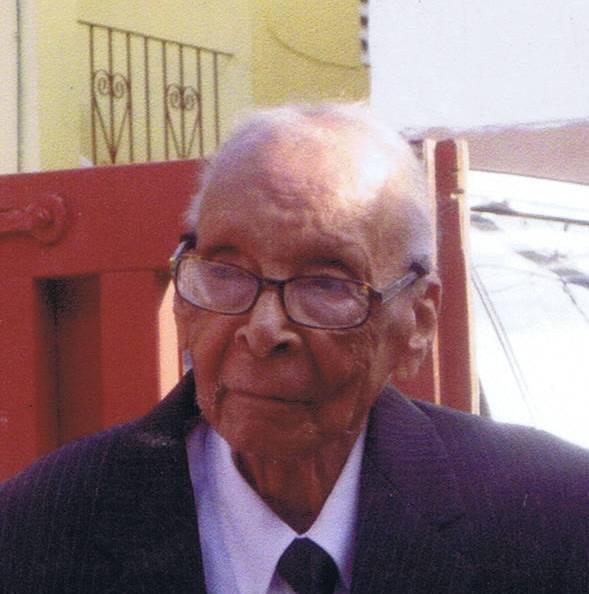 Errol O. Sebastien died on May 25 at his residence. He was 90 years old.
He is survived by his daughters: Anya C. Sebastien and Ilia F. Sebastien Wiley; son, Errol O. Sebastien Jr., grandchildren:
Gerard Wiley, Elma Sebastien and Felisa Wiley; sisters: Olive Sebastien, Elise Sebastien, Helen Sebastien and Eulalie Sebastien; brothers: Sosthene Sebastien and Olivier Sebastien; sister-in-law, Edris Sebastien; descendants of the Maduro, Schulterbrandt, Francis, Mena, Crooke and Gumbs families; and other relatives and friends too numerous to mention.
There will be a viewing held from 7:30-9 p.m. on Thursday, June 7, at Davis Funeral Home Chapel. A funeral service will take place at 9:30 a.m. on Friday, June 8, at Sts. Peter and Paul Cathedral. Interment will follow at Western Cemetery No. 1.
All arrangements are by Davis Funeral Home, 774-1464.