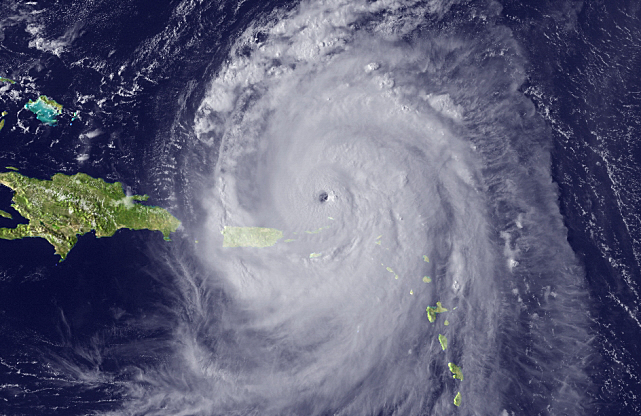 With two named storms for the 2012 hurricane season already in the history books, Colorado State University hurricane forecasters Friday upped by three its April 4 prediction to 13 named storms. However, forecasters William Gray and Phillip Klotzbach still expect a below average season.
"We have increased our numbers slightly from our early April forecast, due largely to our uncertainty as to whether an El Nino will develop later this summer as well as somewhat marginal Atlantic basin conditions," Klotzbach said in a press release.
Hurricane season officially began Friday and runs through Nov. 30.
The Colorado State team's forecast of 13 named storms during the 2012 Atlantic hurricane season includes Alberto and Beryl, the two named storms that formed prior to June 1. Five of those 13 are expected to become hurricanes and two of those are expected to become major hurricanes with sustained winds of 111 mph or greater.
"Historically, pre-June 1 activity has very little bearing on the rest of the hurricane season," Gray said. "The only two seasons on record with two named storms prior to June 1 were 1887 and 1908. While 1887 was a very active season, 1908 had average levels of activity. The last season with a U.S. landfall prior to June 1 was 1976, which was a relatively quiet season."
The Colorado State team said four years since 1949 have exhibited April and May characteristics similar to the oceanic and atmospheric features observed during April and May 2012 – 1953, 1968, 2001 and 2009.
"We anticipate that the 2012 hurricane season will have slightly more activity than what was experienced in the average of these four years, due to the slightly more active season predicted by our statistical model," Klotzbach said.
The hurricane forecast team made this June forecast based on a new forecast scheme that relies on 29 years of historical data, the press release indicates. The forecasts are based on the premise that global oceanic and atmospheric conditions – such as El Nino, Atlantic basin sea surface temperatures, sea level pressures, etc. – that preceded active or inactive hurricane seasons in the past provide meaningful information about similar conditions that will likely occur in the current year.
The team's annual predictions are intended to provide a best estimate of activity to be experienced during the upcoming season, not an exact measure.
Despite their prediction for a slightly below-average season, the Colorado State scientists warned residents in the hurricane belt to always be prepared. For example, Colorado State correctly predicted a very quiet hurricane season in 1992. Only one major hurricane formed that year – Hurricane Andrew – which devastated south Florida.
The press release indicates that in the average year, about 85 percent of named storm activity and 95 percent of major hurricane activity occurs after Aug. 1.
The team will issue a final seasonal forecast update on Aug. 3.
The Lieutenant Governor's office Thursday sent out a list of tips for hurricane season. Lt. Gov. Gregory R. Francis encouraged all residents to start with reviewing their insurance coverage.
Francis, who serves as the territory's insurance commissioner, urged residents living in houses or boats to talk to their insurance agent before the threat of a storm.
"Find out what is included in your coverage and what isn't. Know what your deductible or out of pocket expenses will be if your property is damaged," he said.
He reminded residents to update their property insurance to reflect improvements, major purchases and increased rebuilding and replacement costs and evaluate their property and purchase flood insurance if needed.
For renters, he suggested they secure renter's insurance to cover any losses of their personal property since a landlord's coverage may only cover the building.
Francis suggested residents take photographs of their home and photograph and inventory valuables and other personal property inside of the structure. Additionally, they should store important documents such as insurance policies, deeds, property records, etc. in a waterproof and fireproof container or at an off island location.
AT&T, a major cell phone company in the Virgin Islands, issued a press release Friday indicating that it was ready for hurricane season.
"For AT&T, it's all about providing a reliable, advanced network with fast disaster recovery so we can help people stay connected during the worst times," Ray Flores, vice president of External Affairs for AT&T Puerto Rico and the Virgin Islands, said. "We're proud to be the first company in the nation to secure Homeland Security certification for disaster preparedness. We are constantly pumping new innovation and technology into our networks, to the tune of $95 billion over the last five years."
For more information, visit www.ltg.gov.vi or www.ready.gov.