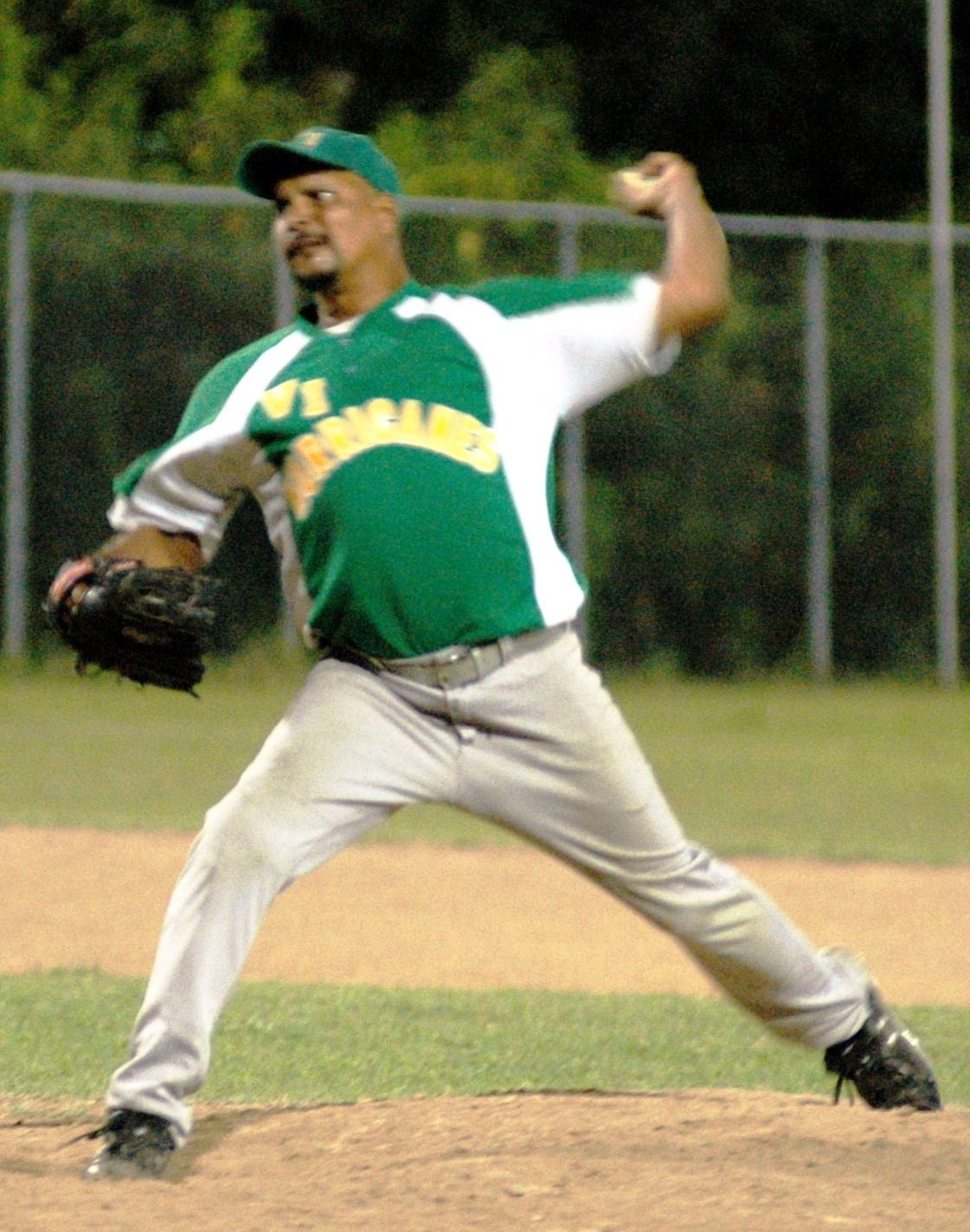 The Forty Plus Hurricanes rallied for two runs in the bottom of the last inning to beat the Cobras, 10-9, Wednesday night in the Raphael Jackson AA Baseball league at the D.C. Canegata ballpark. Once again the Hurricanes outhit their opponents, this time 8-3, but due to their own miscues gave up eight runs without a ball leaving the infield and came very close to losing once again.
But not this time, trailing by one run at 9-8 on Wednesday, the old men of the league got lucky when the Cobras shortstop booted what appeared to be a routine, game ending groundball off the bat of Enrique Soto allowing the winning runs to score.
The bases were loaded with one out, when the hard throwing reliever Joshua Torres blew away pinch hitter Eustace Davis with three straight fastballs, striking him out for out number two. With two gone and their ace on the mound the Cobras fans were cheering for more of the same when Soto stepped to the plate.
Soto, cheating a bit on the swing, got his bat started early enough to catch up to the first pitch he saw, a fast ball, and rolled what looked liked the game ending grounder to short. The rest is history.
The Hurricanes finished with 10 runs on eight hits and one error, while the Cobras scored nine runs on three hits and four Hurricanes errors.
The winning pitcher was Geronimo Newton and Torres got the loss.
Top batters for the Hurricanes were Cruz Soto (2 for 3 with one RBI), and Raymond Cintron 1 for 3 with two RBIs. For the Cobras Jose Martinez was 2 for 3 with one RBI and Grayson Pylant was 1 for 2.