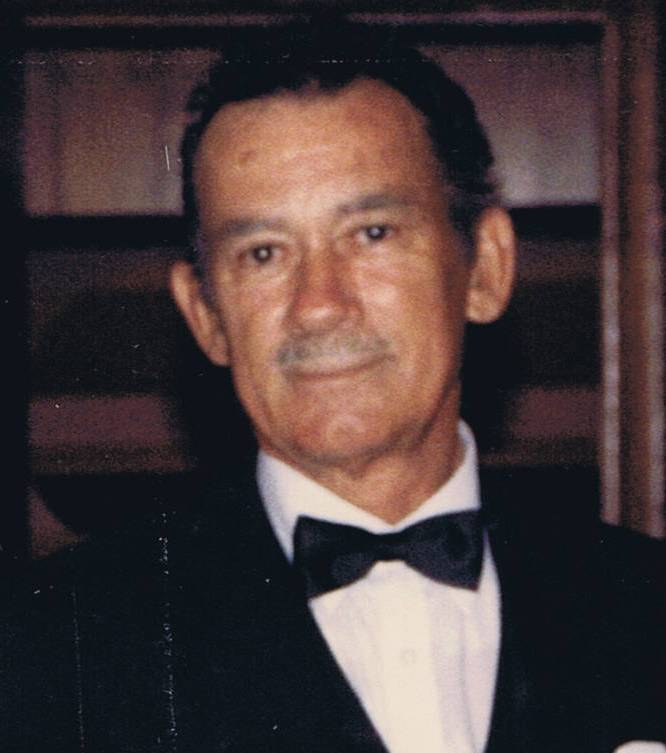 Memorial services will be held on Friday, June 1, for Manuel H. Torres, 88, who died on April 4 in Portsmouth, Virginia. The service will be at 3 p.m. at Sts. Peter and Paul Cathedral.
Mauel H. Torres was born on December 25, 1924, in Gurabo, Puerto Rico, to Ramon and Ramona Torres. Both parents and his three siblings have all preceded him in death.
He is survived by his son, Jose Manuel Torres and family; his daughters: Dilsa Torres Capdeville, Dr. Angela Torres McGhee, Alicia Torres, Elizabeth Torres Brown and their families.
Manuel met his wife of 53 years while in the U.S. Army and stationed at Camp Harwood in what is today known as the Havensight Mall Area. They were married in Puerto Rico in Sept. 24, 1945, and returned to St. Thomas where they resided until her death on May 9, 1997.
Manuel graduated from Charlotte Amalie High School as a member of the class of 1952. At that time the principal, Ruth Thomas, afforded returning veterans an opportunity to compete their education by allowing them to enter and graduate their senior class. He was always very proud of his classmates and felt he was honored to be counted among such a famous class.
He was a jack of all trades and knew carpentry, masonry, plumbing and he was also a builder. He actually built the original Virgin Islands Hotel, John Thomas Funeral Home, and Paul M. Pearsons Gardens Community Housing Community, just to name a few.
For many years he was a deputy commissioner of public works in charge of roads and public buildings. He enjoyed building and repairing things and often times came to the rescue of persons whose homes were damaged after hurricanes.
He was a great cook and known throughout the island for his cooking ability and famous dishes. He loved celebrations of all kinds and took great pleasure in expressing himself through his cooking, dancing, poetry and for many years participating in Carnival, especially coming up in the parade with Thyra Hodge Smith in their single entries.
He was a member of the first Constitutional Convention of the Virgin Islands and often spoke about his political experiences. Above all, he loved his family and friends and his adopted home in the Virgin Islands.
He was caring, colorful, creative, and comical and a real classic, a one of a kind.
Manuel was much loved by family and friends and will be sorely missed by all.
All arranements are by Davis Funeral Home, 774-1464.