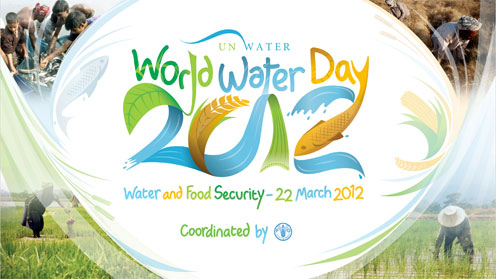 World Water Day is Thursday, and a story from an earlier era on St. John demonstrates the value of this precious resource to island residents.
Paul Thomas, now 60, lived as a child in the 1950s at Monte, an area where Fish Bay Road meets Gifft Hill Road. At age five or six, he carried a kettle about a half mile up the steep Gifft Hill Road to a catchment basin so he could top up his family's scant water supply. He said that his family had a pipe that ran from the roof to a 55-gallon drum alongside the house to catch water, but the amount of water collected was not enough for his family.
Later, the family moved to Cruz Bay near where the St. John Inn now stands. He was bigger and graduated to carrying a bucket on his head to fetch water for the half-mile walk to the standpipe where First Bank is now located.
"They were heavy," he said, reflecting on an era foreign to many residents accustomed to turning on the faucet and having the water flow out.
Compared to some of the world where scenarios like the one described by Thomas are still a way of life, the Virgin Islands' water supply has come a long way.
Yes, the V.I. Water and Power Authority has issues as evidenced by the recent water crisis on St. Thomas when the agency couldn't produce enough water. WAPA spokesman Cassandra Dunn said that starting in November 2011, some areas on the WAPA potable water pipeline were on rotation schedules. Near the end of the crisis in mid-January, some residents went days without water.
"That problem has gone away," Dunn said. "Our ability to produce water has greatly improved."
She said WAPA is now producing far more water than the 1.8 million gallons a day consumers on St. Thomas use.
Should the territory have another draught, Dunn was confident that WAPA would be able to keep up with the demand across the territory.
While some residents are on WAPA potable water pipelines, most depend on cisterns to store their water. They long ago got the conservation message but with the ever increasing number of visitors unaccustomed to making every drop count, the proliferation of luxury landscaping that consumes far more than native plants and the explosion of swimming pools, more conservation efforts are needed.
"It's an education process. We are an island where resources are precious," Dunn said.
To that end, the University of the Virgin Islands has projects in the pipeline to help conserve water. Henry Smith, who is now UVI's vice provost for research and public service, has spent much of his career on water issues. He said that one study will look at how much water native trees consume.
"We think they use less water," he said, comparing them to introduced species.
Another study looks at micro-irrigation with tomatoes, okra, eggplants, and cabbages as a way to direct water to the plants rather than watering the entire area. Another study will do high resolution mapping of rainfall rates. Smith said that the territory has numerous micro-climates and rainfall varies greatly.
World Water Day's theme this year is Water and Food Security. The event was initially organized in 1993 by the United Nations Food and Agriculture organization.
"Water and food security are inextricably linked. Food security exists when all people at all times have both physical and economic access to sufficient, safe and nutritious food that meets their dietary needs for an active and healthy life. Water is essential for food security. It is a necessary input in crop and livestock production, rangeland management, inland fisheries, and aquaculture," said Florita Kentish, the U.N. subregional coordinator for the Caribbean, in a press release.
According to Kentish, agriculture is the biggest global consumer of water, accounting for over 70 percent of total available freshwater used. Industrial water is the second largest consumer with 22 percent, followed by domestic water at 8 percent.
The Food and Agriculture Organization estimated that in the last century, water use has been growing at twice the rate of population growth. With the world's population at 7 billion and expected to increase to 9 billion by 2050, the world needs 70 percent more food for global food security.
Food wastage is an often overlooked and significant source of water loss. Approximately 30 percent of the food produced worldwide – about 1.3 billion tons – is lost or wasted every year.
Agriculture Commissioner Louis E. Petersen Jr. could not be reached for comment but he has addressed the issue of food security in the past. Shortly after taking office in 2007, he told senators at a budget hearing that developing the territory's agriculture industry was his first priority.
While no public events are planned to observe World Water Day, Dunn said St. Croix school groups will make a field trip to the WAPA's Richmond plant to learn about desalinization and other WAPA water-producing activities.
For more on World Water Day, visit www.unwater.org/worldwaterday.