Using the latest technology to store and retrieve medical data can be a mixed blessing, audience members learned at a Department of Health open house Thursday night.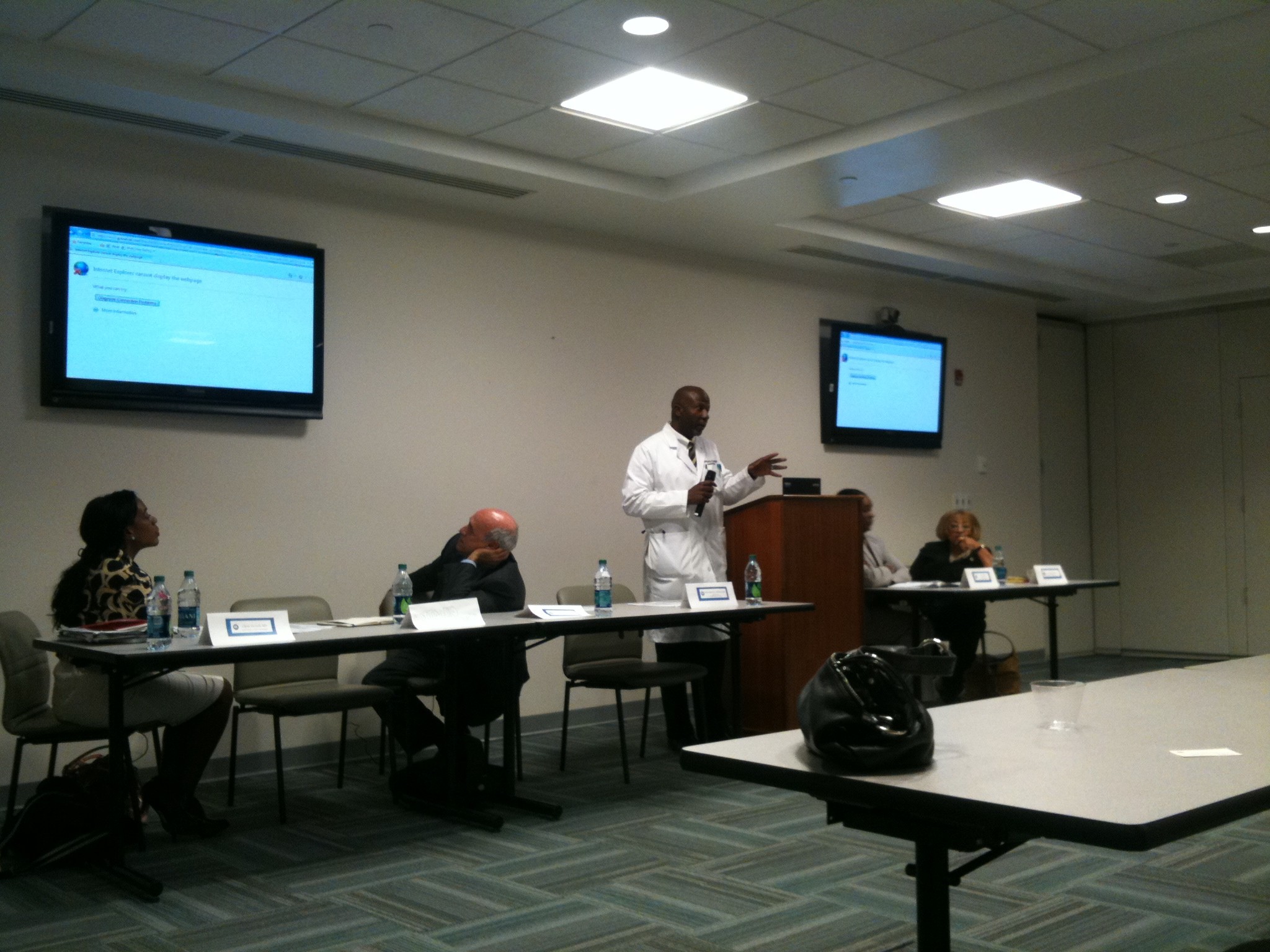 "There's no way I could function without an EHR [Electronic Health Record system], no way, not with all the things I can do," Dr. Kendall Griffith said.
On the other side of the fence, Dr. Carmen Centron said the system her office uses is so frustrating she's thought about quitting her medical practice. "I don't want to do this anymore," she said. She has begun thinking teaching or working in another field would be better than spending one more day wrestling with the system.
Those polar opposite experiences were presented at open house held by the V.I. Department of Health to start the dialogue about the territory's impending health information exchange, an electronic program that will help doctors, hospitals, pharmacists, and others communicate about their patients quickly and securely. The department has a team developing an exchange in the territory, and this session was held Thursday night at the V.I. Cardiac Center.
Griffith said when his office first brought in an EHR, everyone was scared of it. For six months, everyone resisted using the new system. Finally, Griffith said, "One day I came in and out of the blue said, 'We're ready! We're starting!' The staff and other doctors in the practice reacted with shock, and there were a few rough days in the beginning, but in the end the system worked," and now Griffith doesn't want to think about having to do without it.
The ERH lets him work from anywhere in the world there's an Internet connection, and work fast. He no longer has to be in his office to access his records.
He told of a patient who was flying off island on an 8 a.m. flight, but the airline personnel said their records showed she had to have a letter from her doctor permitting her to fly. They called him at home at 7:40, and without leaving his house, he was able to access the records to make sure it was okay, and then e-mail them the letter they needed. His patient made her flight.
ERH also notes what drugs a patient is taking, Griffith said, and warns him if he tries to prescribe another that might conflict. It also records all billing information and transmits a day's worth of billing automatically, allowing him to manage his practice financially, as well as medically.
He added that medical providers looking to install systems should look toward cloud-based systems, which are more powerful and less expensive that server-based ones.
Antonio Frazier of the Puerto Rico/Virgin Islands Regional Extension Center, who developed the Health Information Exchange (HIE) system for Puerto Rico, said the heart of a health information exchange system is security. The system uses direct messaging, which is identical to e-mail except for its security features. Each user has a personal key, and any message between two users requires both keys to open the message, he added.
But for Centron, the system installed at the practice where she works was extremely expensive and has brought work almost to a halt. She is constantly frustrated in dealing with frozen screens, slow speeds, and uncertain Internet connection.
Centron said the territory's first priority should be upgrading the Internet infrastructure before putting any more effort into HIE.
Several speakers commiserated with her problems, including Health Commissioner Nominee Dr. Mercedes Dellum, but they all urged Centron not to give up; Griffith repeated that the system has many advantages.