The runway at the Cyril E. King Airport on St. Thomas was closed for a little over an hour Monday after a small airplane with landing gear failure made an emergency landing.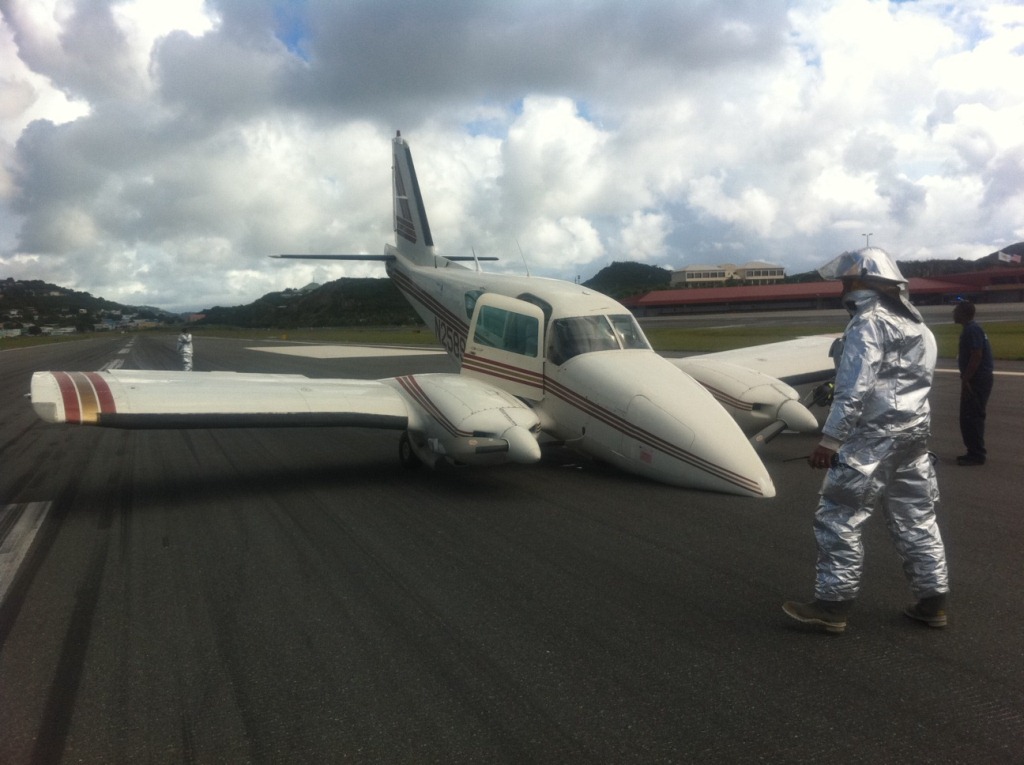 The airport's only runway was immediately closed at 12:21 p.m. after the plane had landed. Port Authority aircraft rescue and fire fighters responded to the incident and law enforcement officers provided support. The airport was reopened at about 1:28 p.m.
According to a V.I. Port Authority press release, airport manager Jose Nazario said that the Piper Aztec aircraft, tail number N2589Z, was arriving from St. Maarten with the pilot and two passengers on board. No one was injured.
Nazario also said that the aircraft is owned and operated by Ace Flight Center, a tenant at the airport. Several incoming flights, two Cape Air, one LIAT, and one Seaborne Airlines, were delayed by the temporary closure.