Bringing a little bit of the annual Paradise Jam to St. Croix, dozens of boys and girls drilled and got tips on technique from certified coaches at a free basketball clinic Friday at St. Croix Central High.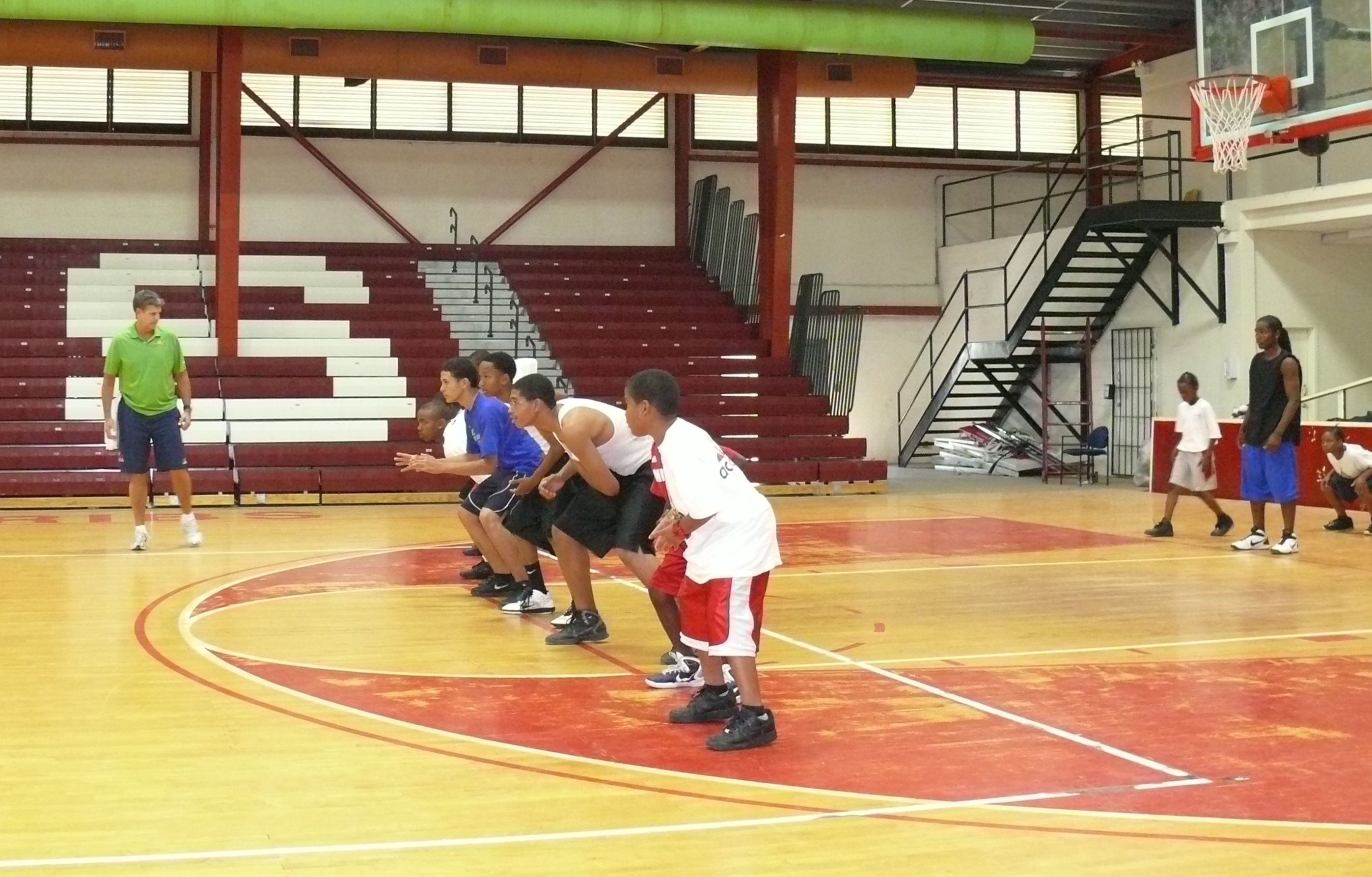 "Everyone thinks they can shoot and can slam dunk, but to become great you have to really focus on the fundamentals of basketball," said Nels Hawkinson, executive director of Basketball Travel Inc., the organizers of the annual college tournament.
A coach certified by the international basketball federation FIBA, Hawkinson helped fellow coaches Bobby Ericson and Craig Jonas run the fifty or so young men and women in drills on stance, turning in place with traveling, shooting, and other fundamentals.
The tournament is on St. Thomas because it has the only suitable facility in the territory, but Paradise Jam is meant for the entire territory, so they come over to run clinics and work with kids on St. Croix, Hawkinson said.
This year, former St. Croix Central High student Craig Williams returns to the territory to play in the Paradise Jam as a forward for Texas Christian University, Hawkinson told the young ballers before launching into drills.
"He played right here on this hardwood," Hawkinson said. "You work on your game and I'd love to introduce you in a few years as another Virgin Islander returning home for the Paradise Jam."
The young would-be ballers were mostly boys, but a few young women came out for some tips and practice too.
"I love basketball and my mom told me about this so I came out to learn to pass better," said Raquel Rivera, an 11th grader and varsity center at Central. "It's a good activity for young people like us too," she said.
Rivera and her sister, Shardae Magras, a 7th grader who plays on the St. Mary's School team, came with their mother Raquel Meade.
"My daughter is really good at basketball and loves it," Meade said. "Some people say she is too short, but it is in her heart. … I heard about this and thought, you know, this is an awesome opportunity for my kids."
The kids who came out also received T-shirts, backpacks, water bottles, and other prizes, including a X-Box video game platform for one lucky athlete, thanks to the Department of Tourism, which helps sponsor the tournament.
The U.S. Virgin Islands has been the home of the Paradise Jam event since its inception in 2000, offering men's and women's college basketball teams a chance for excellent early season competition in an exotic island setting.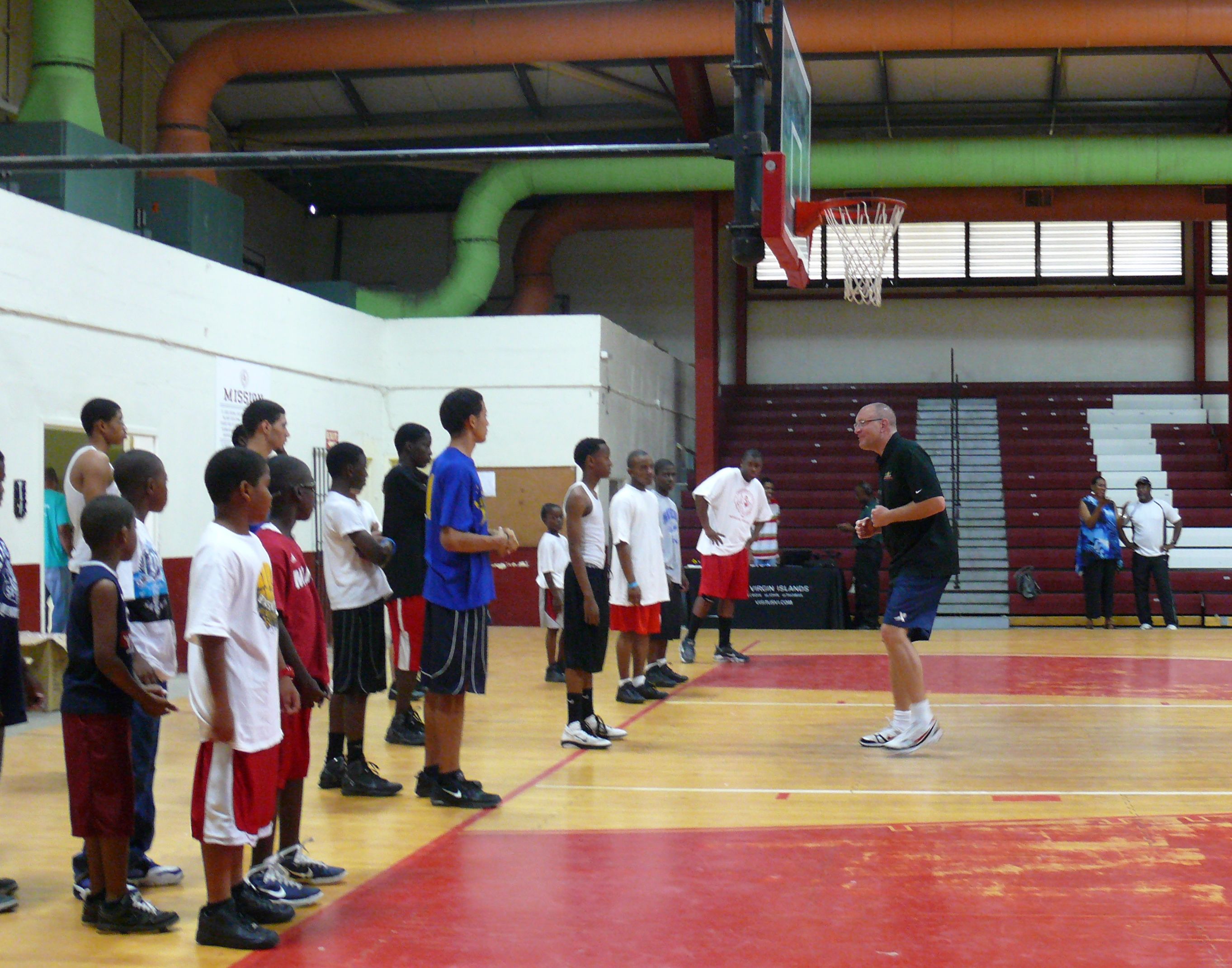 The Paradise Jam men's and women's tournaments will take place on November 18-21 and November 24-26, respectively, at the University of the Virgin Islands Sports and Fitness Center, St. Thomas campus.
For more information about the tournament, visit www.paradisejam.com.