U.S. Virgin Islanders will take time to remember the nation's soldiers, sailors, airmen, and Marines who have served and fought for freedom on Friday. St. Thomas and St. Croix will celebrate with parades, and St. John will have an open house that evening.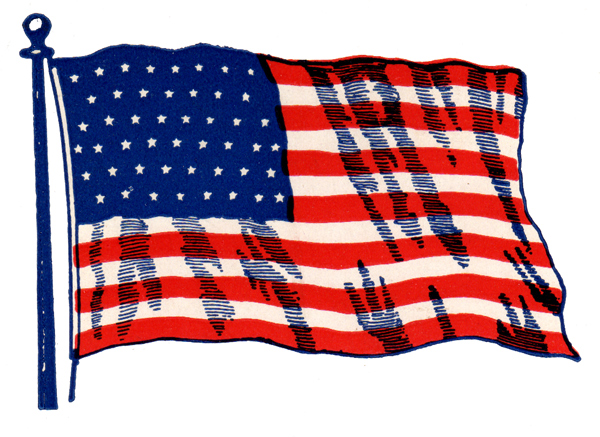 Veterans Day falls on the anniversary of the signing of the armistice which ended major hostilities in World War I on Nov. 11, 1918, in the 11th hour of the 11th day of the 11th month.
The following year, President Woodrow Wilson proclaimed Nov. 11, Armistice Day, which became a federal holiday in 1926. Later, in 1954, President Dwight D. Eisenhower signed into law a bill renaming it Veterans Day – to expand the holiday for all veterans and not just those who served in World War I.
A variety of Veterans Week activities, which began Sunday, have been scheduled, and sponsors include the American Legion, the Office of Veterans Affairs, and the Home Depot .
St. Croix
-Wednesday: V.I. Guardsmen to visit Lew Muckle Elementary, 8:30 a.m. to share their personal experiences about being veterans.
-Friday: Veterans Day parade, 9:30 a.m. in Frederiksted; line-up will be at 8:30 a.m. at the Post Office with movement to the Buddhoe Park for official ceremony; parade pot luck on Frederiksted Beach immediately after the Veterans Day activities by the V.I. National Guard Family Support Program.
St. Thomas
– Wednesday: Karaoke night, 7 p.m. at American Legion Hall.
-Thursday: Potluck, 7 p.m. at American Legion Hall.
– Friday: Family Readiness Group Food Sale at Ft. Christian Parking Lot at 10 a.m.; Veterans Day parade, 3 p.m. from Addelita Cancryn Jr. High School to the Franklin Delano Roosevelt Veterans Memorial Park; meal will be served at American Legion Hall afterward.
-Saturday: Game night, 6 p.m. at American Legion Hall (Ping Pong, Dominoes, Bingo, card games).
St. John
-Thursday: Outreach in front of Department of Tourism.
-Friday: Open house, 12 p.m.-6 p.m. at American Legion Headquarters in Coral Bay.
"We hope that all citizens will join us and observe Veterans Day by honoring the men and women who have served their country in uniform," Charles David, commander of American Legion District No. 10, Department of Puerto Rico and the Virgin Islands said.
David added, "Today, America remains a beacon to the world in large part because of its veterans; thousands of Americans are serving in uniform. They sacrifice in the war on terror and in hundreds of locations around the globe, so we may remain free. They, too, are veterans."
Government offices, public schools, and U.S. Post Offices will also be closed Friday. Additionally, the VITRAN Fixed Route Bus Service will be suspended on all three islands.
Other activities planned in observance of Veterans Day are the annual school visitations. This year, Legionnaires will visit the Pearl B. Larsen School, Manor School, and the Christiansted Seventh-Day Adventist School Monday through Thursday beginning at 9:00 a.m.
Additionally, V.I. National Guardsmen will join a morning forum at Lew Muckle Elementary School Wednesday Nov. 9, at 8:30 a.m. The theme, "What Does Veterans Day Mean to Me?"
V.I. Guardsmen will share their military careers, deployment experiences, and their perspectives on the Veterans Day national observance.
"I really want the students to be aware of holidays that they have off from school, and especially significant events that led to ones such as Veterans Day," said event coordinator and teacher Vida Petersen. The forum is for students in grades 3 through 6.
"The forum is designed to teach the importance of national observances and bring a recognizable face of a person in their local community," said Master Sgt. Karen Williams, State Public Affairs Officer.
Guardsmen will also share their experiences at Charles H. Emmanuel on Nov. 14, at 1 p.m.
Guardsmen attending Lew Muckle Elementary:
– Command Sgt. Maj. Jerraine Miller – 2009 – Guantanamo Bay, Cuba
– Staff Sgt. Phillip Grant – 2007 – Iraq
– Staff Sgt. Elroy Matthew – 2007 – Iraq
– Staff Sgt. Felicia White – currently serving
Guardsmen attending Charles H. Emmanuel Elementary:
– Staff Sgt. Akeem Inniss – 2007 – Iraq
– Spc. Aisha Monelle – currently serving
The American Legion was formed by veterans, marking many years in service to God and country after World War I. The primary purpose was to promote American ideals and to ensure that the families of their fallen comrades would be cared for.
Today, The American Legion continues to fight for health and education benefits for this nation's veterans.
"The American Legion, in accordance with its motto, is 'Still Serving America,'" David said.
"We are involved in making a difference around the nation and right here in the Virgin Islands," David added. "We're proud to be a part of this community."