Criminal Investigation Bureau detectives on St. Croix are searching for 26-year-old Akil Joseph, who has been missing for about a week. Police have been unable to locate Joseph, and are seeking help from the community for information on his whereabouts.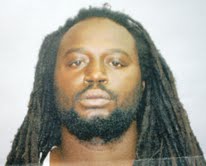 Joseph was last seen at his residence at Mount Pleasant East at about 2 p.m. on Nov. 1. He was wearing a white t-shirt, black pants, and a stocking cap over his locks. He is 5 feet 8 inches tall, weighs 180 pounds, has a dark complexion, wears his black hair in locks that are past his shoulders, and has a full beard and moustache.
Anyone who has seen Joseph lately, or knows where he may be located, is asked to call 340-712-6038, 340-712-6034, or 911. Officers would appreciate any information regarding, including who he may have been with when he left his home.