Attorney Kye Walker was elected chairwoman of the board of trustees of Juan F. Luis Memorial Hospital at a special board meeting Tuesday, replacing Valdemar Hill, who resigned from the board Monday.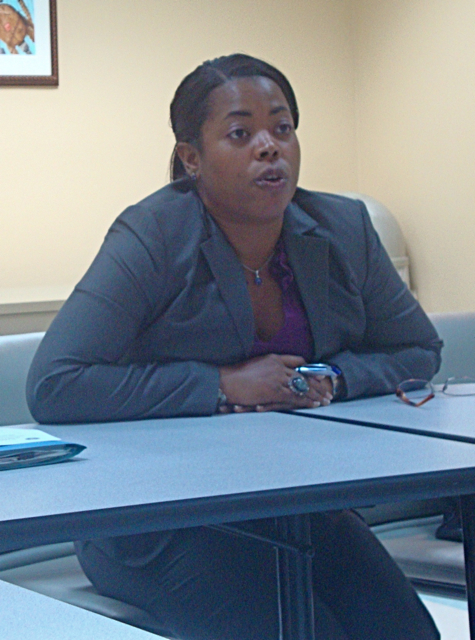 Hill had been a member of the board since 2008. His resignation was announced at Tuesday's meeting, which he did not attend. A call to his home went unanswered Tuesday.
Walker has practiced law for 10 years, working at two law firms and as counsel for the V.I. Legislature before opening her own practice in Christiansted – Walker Legal Group.
Walker was one of four members elevated to officer positions on the board, including Depak Bansal, vice chairman; Joyce Heyliger, secretary; and Wallace W. Phaire, treasurer.
Former vice chair Imelda Dizon opened the meeting announcing Hill's resignation.
"The hospital is faced with a lot of challenges at this time," Dizon said. She noted that her own plans will have her off island for much of the next few months, and she said "we cannot afford to be without strong leadership."
For that reason, she urged the board to elect a new slate of officers.
All four new officers were elected unanimously. After the vote, Walker thanked Hill for his leadership and said she would try to follow in his footsteps.
"Dr. Hill left some big shoes to fill, and we face some daunting challenges," she said. But she noted that the vote had been unanimous, and added, "I have the full support of the board."