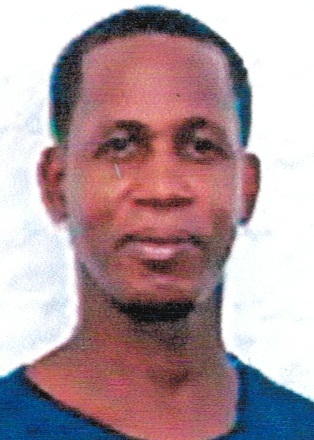 Terrence Shefroy James, affectionately called "TJ," of Strawberry Hill died on Oct. 30.
He is preceded in death by his mother, Constance Euphemia Isaac James. Left to mourn are his children:
Tikesha James, Renisha Cline, Shaquan James, Terrence James Jr.; father, Albert James Sr.; brothers: Michael Isaac Sr., Joseph James, Glenford James Sr., LeRoy A. James, Euclid Lawrence, Albert James Jr., Derrick James, Hezron James and David Govan; sisters: Joycelyn Boyles Watts, Patricia Sage, Sonia A. Shannon, Auline James Martin and Marsha Allen-Edwards; nieces: Beverly Watts, Nickala Watts, Verlyn Sage, Shirleen Sage, Ineeka James, Shaniqua I. C. James, DeShante James, DeShanda James, Juvhon Albert James, Amber Renee James, Alex Jordan James, Tia James and Merritzer Lawrence; and nephews: Anthony Watts, Lee Watts, Gary Watts, Michael Isaac Jr., Mark Andre Isaac, Shirod Michael Isaac, Leonard Sage, Glenford James Jr., De'Metrice L. James, De'Vante J. Shannon, DuJuan R. James, Brandon N. James, Hakeem R. Martin, Shaqur R. Martin, Juvhon Albert James, Aerick James, David Govan Jr., and Terron Lawrence.
He is also survived by grand nieces and grand nephews: Dauntae Watts, Kyla Watts, Dariquai Watts, Kyle Watts, Tioanna Watts, Tayeo Watts, Leshay Watts, Raymayo Watts, Karesha Morgan, Rochele Morgan, Rkea Morgan, Jocele Morgan, Tayne Morgan, SivenWatts, Demiqe Watts, Erick Goodwin-Sage, Joseph James, Amari Holness and Amina Holness; sisters-in-law: Mubaarakah A. Isaac, Merlene C. James, Andrea R. James, Sarah James, Lerena James, Sonya Govan and Carmella Lawrence; brothers-in-law: Rupert L. Sage, Robert L. Shannon, Ryan C. Martin and Bryan Edwards
A viewing will be held at 10 a.m. followed by a funeral service at 11 a.m. on Friday, Nov. 11, at Grace Baptist Central. Interment will be at Kingshill Cemetery.
All arrangements are by James Memorial Funeral Home Inc.