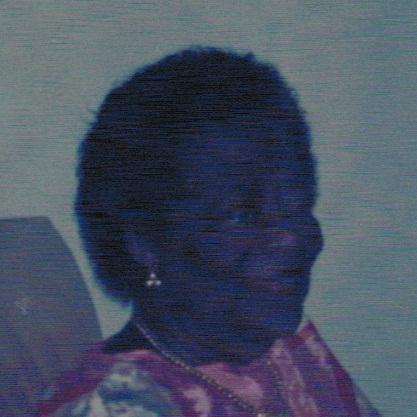 Elisa E. Dennis died on Oct. 15.
She is survived by her daughter and special son-in-law: Sandra M. Harrigan and Albert C. Harrigan; grandsons: Kevin L. Harrigan and Albert A.C. Harrigan; step-daughter, Agatha Canton; step-grandchildren: O'neil Canton, Raymond Canton, Mario Canton and Renee Canton; special godchildren: Nilda Walcott, Carol Walcott and Merrill Walcott; great-nieces: Tiffany Saunders and Kimberly Vanterpool; cousins: Camile Larsen, Iris Hendricks, Janet Sargent and Leila Muller; special friends: Evelyn Williams, Charles Emmanuel, Raymond Plaskett, Janet Williams and Elroy Harrison; and special neighbors: the Duval and Torrens families. Special thanks to Dr. Angel Lake, Dr. Tito Galiber, Rochelle Gomez, Lynelle Hughes and Jewel Nelson for their kind service and assistance.
There will be a viewing held at 9 a.m. followed by a funeral service at 10 a.m. on Oct. 27, at St. Peter's Episcopal Church. Interment will be at Christiansted Cemetery.
All arrangements are by James Memorial Funeral Home Inc.