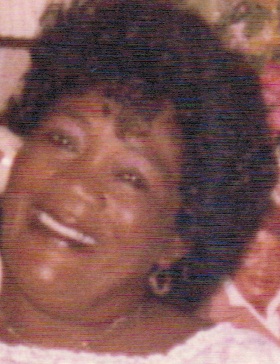 Verlyn Gordon, also known as "Lampie," of Estate Peter's Rest died on Oct. 4, at her residence. She was 81 years old.
She is survived by he daughters: Lornette Knowles, Winifred David and Gloria David; sons: Conrad Gordon, Perrone Gordon, Vaughn Gordon and Miles David; grandchildren: Koreen Francis, Shavonne and Shantelle Peters, Ascialone Edwards, Glenesse David-Nick, Vaughn Gordon Jr., Sakina Gordon, Anthony, Jason, Randall and Andrew Gordon, Sara and Tshai Shaw, Wayne Jr., Jumanne, Omari and Tahirah Christian, Camella, Karishma and Shamiles David, Renee Greene, Carol Gore, Brandon and Towanda Edwards; great-grandchildren: Aaron Tutein, Uricka and Ulissa Alexander, Kayden Edwards, Vaugh III, Leah Sarah and Kayla Gordon, Jaleah Christian and Ayden Thompson; and daughter-in-law, Pauelette Gordon.
She is also survived by sister: Maudilyn Martin; brother, Stevenson Thomas; nieces: Patricia Joseph, Louise Joseph and Janet Dover; nephews: Albert Joseph, Philmore Joseph, Wesley Joseph and Winston Joseph; great nieces: Kira Joseph, Sherisse Moore and Tiffany Joseph; great nephews: Carl Joseph, Charles Lorde, Michael Joseph, Roger Isaac, Alexander Joseph and Wesly Joseph Jr.; uncle, Elton Thomas; special friends: Esther Danielson, Audrey Henry, Harris family, Jeffers family, McFarlane family, Henry family, Miriam Richards, Inez Edwards and staff of Continuum Care Inc.; as well as other relatives and friends too numerous to mention.
There will be a viewing held at 9 a.m. and a funeral service at 10 a.m. on Saturday, Oct. 22, at St. Peter's Anglican Church. Interment will follow at Kingshill Cemetery.
All arrangements are by James Memorial Funeral Home Inc.