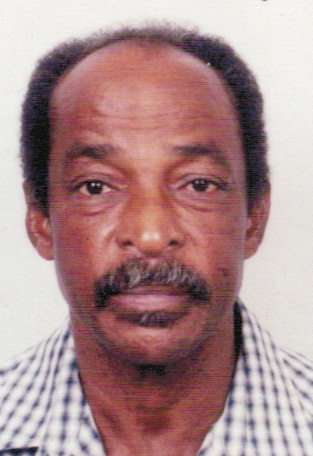 Hendrick Pascal of Estate Upper Love died on Aug. 28, at Gov. Juan F. Luis Hospital. He was 67 years old.
He is survived by his spouse, Veronica Pascal; daughters: Rosa "Brenda" Pascal, Deborah Allen and Nicole Pascal; sons: Thomas Pascal, Kinah Pascal, Kirby Pascal, Kirt Pascal, Kirven Pascal, Ken Pascal and Kato Pascal; grandchildren: Mickey, Ricky, Rasheem, Rashad, Kato Jr., Kaedyn, Micah, Whitney, Jada and Kayla; sons-in-law: Josiah Tafari and Andy Allen; sisters: Lauren, Marcelle, Morella and Paula; brothers: Linus and Peter; brothers-in-law: Ambrose George, Augustus Prospere and Stephen Francois; and sisters-in-law: Juanita, Shirley, Patricia, Genievra Prospere, Joyce Stanley and Mary.
He is also survived by nieces: Cindy, Diana, Josephine, Lina, Linda, Linda, Lisa, Margaret, Nancy, Sandra, Tamara and Vienna; nephews: Alex, Jimmy Charles, Nelson, Yardley, Salvatore, Neal, Jimmy Pascal and Jim Pascal; and first cousins: Wilson and Mary Herelle, Mary Anne Bertin and family, Vincent Herelle, Gilbert Herelle, Ruth Issac, Thomas Herelle, Tony Marceline, Juliana Marceline, Simon Marceline, Max Herelle, John Herelle, Augustin Herelle, Michael Herelle, Remina Baptiste, Eustace Herelle, David Marceline and Nicholas Marceline.
Other survivors include special friends and relatives: Anthony Fatal and family, the Alexander family, the Benjamin family, Camford Bennet, John Hunt, the Abbott Family, Jean Bonds, the Phillip family, the Aldonza family, Jeffrey, Michael and Joan John and family, James Alfred, the Felix family, Bennett Joseph, the Willie family, the Martin family, Presley, Kimba and Hazel James; and other relatives and friends too numerous to mention.
There will be a viewing at 10 a.m. followed by a funeral service at 11 a.m. on Friday, Sept. 9, at St. Ann's Catholic Church. Interment will be at Kingshill Cemetery.
All arrangements are by James Memorial Funeral Home Inc.