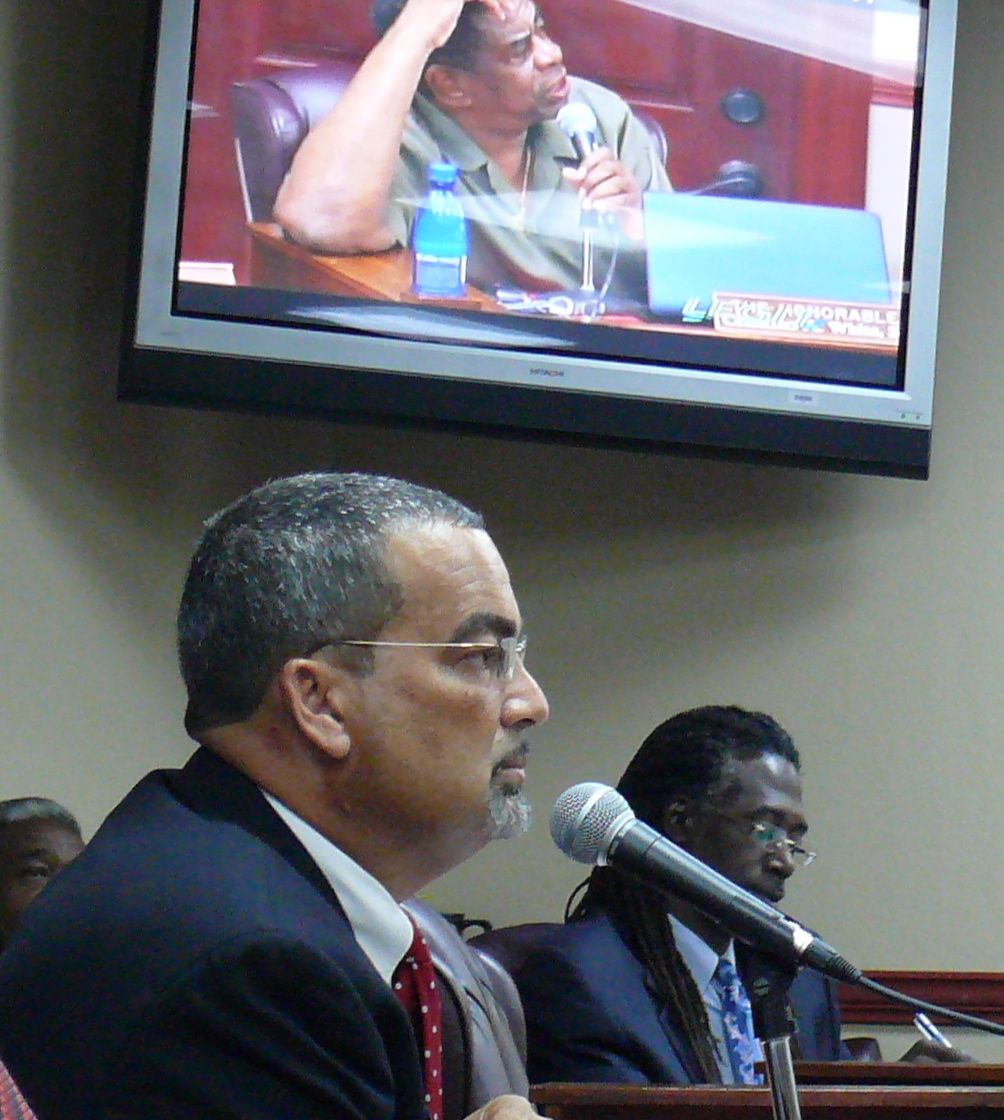 Tax-clearance letters could become a thing of the past if a bill working through the Legislature becomes law.
The bill, sponsored by Sens. Alicia "Chucky" Hansen and Ronald Russell, would eliminate the clearance letter as a requirement for obtaining and renewing a business license, but specifies the lieutenant governor can still revoke any license if the business fails to pay its taxes.
Chairing the Government Operations Committee Thursday, Hansen said the difficulty of getting licensing was discouraging business owners during already-difficult economic times.
St. Croix Chamber of Commerce President Scot McChain testified in support of eliminating the letters, saying the V.I. Internal Revenue Bureau should focus on tax collecting and Licensing and Consumer Affairs should make it fast and easy to get a license.
Sen. Celestino White asked what other tools the bureau had to encourage prompt payment of gross receipts taxes.
"I think most businesses are responsive and paying on time, so that would not be an issue," said McChain.
Since those who pay on time get a clearance letter and most businesses are paying on time, why is it a problem, White asked.
"The process takes time and bogs down licensing right now," McChain said.
DLCA Commissioner Wayne Biggs Jr. and IRB Director Claudette Watson-Anderson both testified against the bill, arguing the measure would drain away revenues and that the clearance and licensing process was moving online and getting faster.
While it may speed up the process, Biggs said that dispensing with tax clearance letters "in order to renew business licenses will no doubt result in a substantial financial loss to the V.I. Government."
Most holdups, too, are due to past due taxes, he said.
DLCA is in the middle of implementing an online licensing system, which will greatly speed up the process, Biggs said. IRB implemented an online tax-clearance application, and most businesses that do not owe taxes can get approval within 24 hours, said Watson-Anderson.
Voting to send the bill out of committee for consideration by Rules and Judiciary were: Russell, Hansen and Sen. Alvin Williams. Voting no were White and Sen. Terrence "Positive" Nelson. Sens. Usie Richards and Janette Millin-Young were absent.
Also sent out of committee by a unanimous vote was a bill requiring IRB to implement direct deposit of tax returns "no later than tax year 2012."
Several bills were held in committee for amendment and further consideration that would:
— impose a 1-cent per-pound excise tax on all imported goods except food and medicine, with half going to the V.I. Water and Power Authority to lower bills and half to the V.I. Waste Management Authority;
— increase WAPA's bonding authority with an eye toward building new power plants and;
— authorize the government to purchase Sunshine Mall on St. Croix for a government office complex.