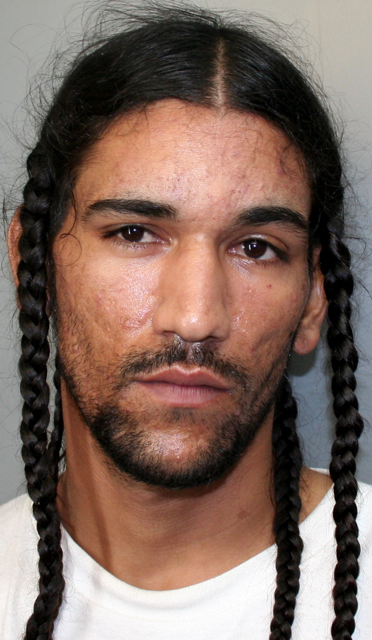 Ramon Luis Cruz, a 23-year-old from Estate Williams Delight, was arrested Saturday and charged with third-degree assault and a host of firearms offenses after police said he pointed a weapon at a police officer investigating a case in the neighborhood.
Along with the assault charge, Cruz is charged with possession of an unlicensed firearm, brandishing and exhibiting a firearm and unlawful possession of ammunition, police said.
At about 8 p.m. police were alerted by 911 emergency communications dispatchers to an incident in the private section of Estate Williams Delight, where a resident said he was driving a vehicle on the road near 3rd Avenue East when another vehicle pulled up beside his car. According to the report, a passenger got out and pointed a long gun at the resident. The victim sped away and called police.
Police canvassed the area for the vehicle described by the victim, a green Ford Explorer. They spotted the car with two men inside. When the officers indicated for the vehicle to stop the vehicle sped off.
After a brief chase the Explorer stopped in a grassy area in Williams Delight and one person, later identified as Cruz, exited the vehicle and pointed a long gun which appeared to be an AK47 at the officer. Another male exited the vehicle, grabbed the weapon and fled the area.
Police discharged one shot, but no one was injured. K9 officers were deployed in the area, but the suspect was not located.
Cruz was detained by officers. Police searched the vehicle and found a 9mm handgun inside. Cruz was arrested at about 9:15 a.m. and he was held on $25,000 bail pending further court action.