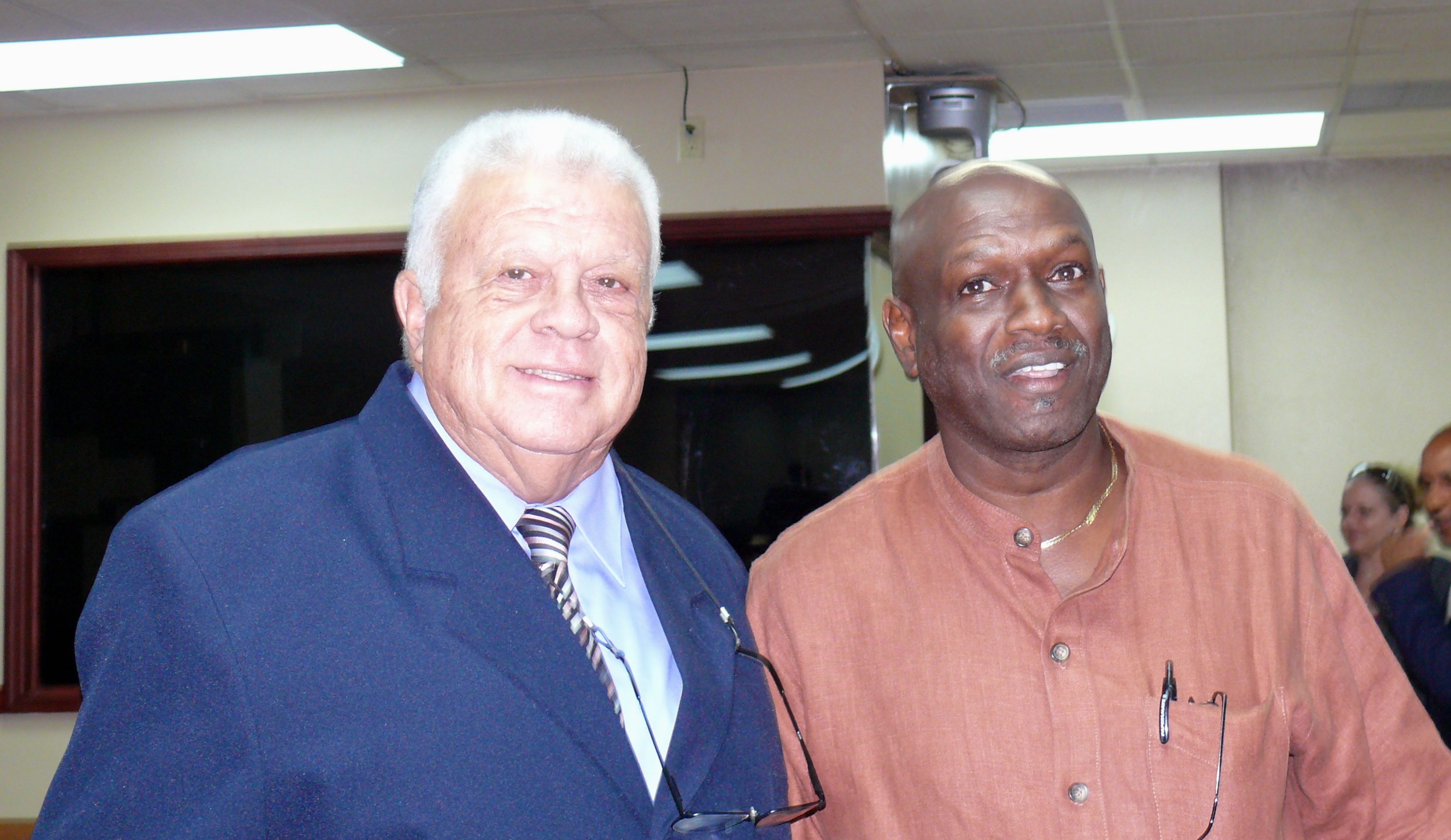 The Senate Rules and Judiciary Committee gave its seal of approval Thursday to two men tapped by Gov. John deJongh Jr. for positions on the V.I. Casino Control Commission, bringing the institution one step closer to the day when it has a full quorum.
Approved were St. Croix resident Roderick Moorehead, currently serving as a special assistant to Education Commissioner LaVerne Terry; and St. Thomas' Henry Richardson, a business owner and former longtime UVI professor.
Created by the Casino Control Act of 1995 to promote hotel development on St. Croix by only allowing casino gambling at licensed hotels, the Casino Control Commission currently regulates one casino, Divi Carina Bay Casino, and issues provisional gaming licenses for potential future St. Croix casinos.
The exclusive right of St. Croix hotels to operate casinos was weakened last year with the passage of legislation allowing casino gaming at horse racing tracks as well.
By statute the commission is supposed to have six members and needs three members to act. At present, the commission only has two members: Chairwoman Gizette Canegata-Thomas and Anne Golden.
Unlike many of the territory's commissions, which are volunteer positions, the Casino Control Commissioners are paid salaries of $100,000 to $105,000. While there is no quorum, the statute is written so that the commission can perform its regular duties with the existing number of commissioners, Canegata-Thomas testified during budget hearings last August.
Although casinos are only allowed on St. Croix, a 2003 law allowed "video lottery terminals" (VLTs) on St. Thomas, which, while legally distinct in some fashion, are effectively slot machines to the lay person who is not a gaming industry specialist.
These VLTs are now prevalent throughout St. Thomas and are regulated by the V.I. Lottery Commission rather than the Casino Control Commission.
Senate President Ronald Russell asked Moorehead and Richardson if the V.I. Lottery, VLTs and all the functions of the Lottery Commission should be folded into the Casino Control Commission.
"Considering the small size of our community, it is something to think about," Richardson said. Moorehead agreed. Asked whether VLTs should come to St. Croix as well, both nominees were dubious.
A lifelong Virgin Islander, Roderick Moorehead has been an educator and educational administrator for the bulk of his career. Upon receiving his doctorate in higher education administration from the University of Connecticut in 1979, he returned to St. Croix and the University of the Virgin Islands to become its assistant director of continuing education and later ran for lieutenant governor in 1986. From 2000 through 2004, he was Innovative Communications Corporation's vice president for training and corporate development.
Richardson is manager and owner of La Petite Fenetre, a cocktail lounge in Altona. He is on the West Indian Co. board and is a past board member of the V.I. Water and Power Authority. A St. Thomas native, he has been a member of the Frenchtown Civic Organization since 1972 and its president since 1990.
Both nominees were sent on for consideration by the full Senate with a favorable recommendation.
Voting yea were Sens. Carlton "Ital" Dowe, Sammuel Sanes, Celestino White and Usie Richards. Absent at the time of the vote were: Russell, Sens. Alicia "Chucky" Hansen and Patrick Sprauve.