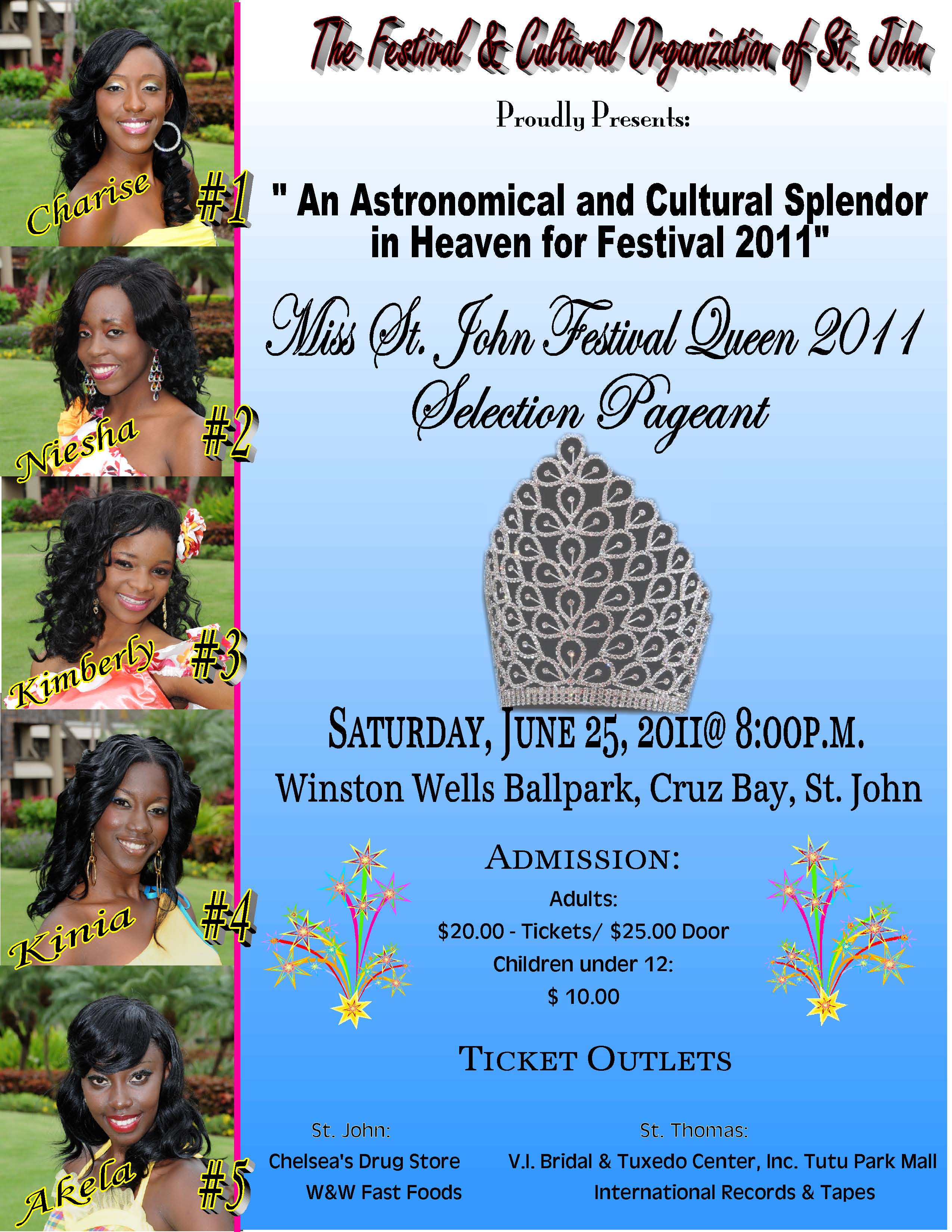 St. John Festival events kicked off Saturday with the traditional Pan-O-Rama at the Winston Wells Ballpark and will continue through to July 4, where the annual fireworks display will light up the Cruz Bay harbor starting at 9 p.m.
Events will reflect this year's festival theme, which is "An Astronomical and Cultural Splendor in Heaven for Festival 2011," according to the schedule. The Festival Village this year honors Ira "Wadesville" Wade, while the Festival Food Fair honors Joyce Sprauve. Edna O'Connor-Freeman will be this year's parade grand marshal and will be on the route at 11 a.m. July 4th, when the annual parade begins in front of the St. John National Park.
The annual Prince and Princess Pageant is scheduled for 6 p.m. June 19 at the Winston Wells Ballpark, and this year features three princess contestants: A'Jahni Jeffers, Ashyria Kelly and Raven Phillips-Love. Admission for adults is $12, or $15 at the door, while children under 12 pay $8. Tickets are on sale at Chelsea's Drug Store and W&W Fast Foods on St. John, along with V.I. Bridal and Tuxedo and International Records & Tapes on St. Thomas.
Five young women will be competing for the crown in this year's Festival Queen Selection Pageant, which is scheduled for 8 p.m. June 25 at the Winston Wells Ballpark. Admission prices for adults are $20, or $25 at the door, while children under 12 pay $10. Tickets are available at the same outlets on St. Thomas and St. John.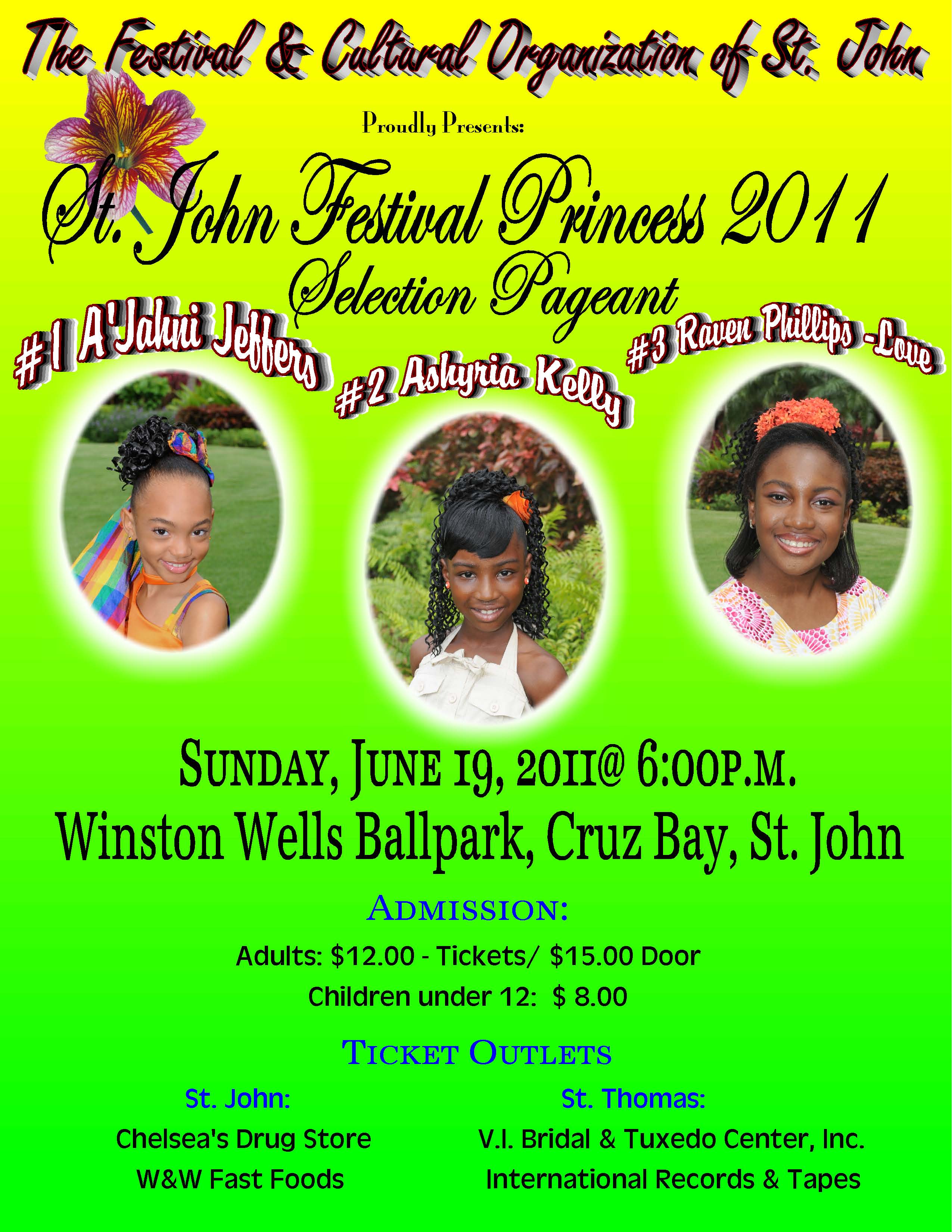 The Festival Village opening is scheduled for 7 p.m. June 29 in the Cruz Bay Parking Lot, while Cultural Day will kick off at 3 p.m. July 3 at the Franklin A. Powell Sr. Park.
J'ouvert begins at 4 a.m. July 4th outside the National Park and will be followed by the parade at 11 a.m. and the fireworks at 9 p.m.
New to the schedule this year is a concert featuring Tarrus Riley, which will be held at 9 p.m. June 24 at the Winston Wells Ballpark.
Residents with any questions about the events can call the Festival hotline at (340) 690-3692 or (340) 690-1725.