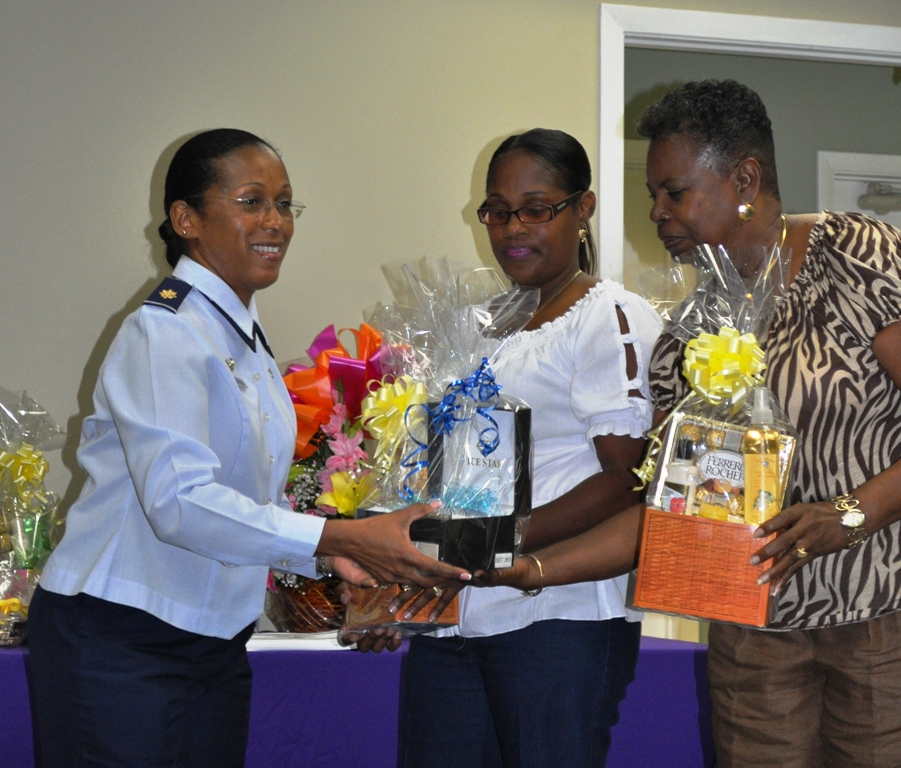 It's often said "it takes a village to raise a child," but on Thursday night, the V.I. National Guard wanted to let people know that it takes a group of dedicated volunteers to keep the Guard family running.
Thursday night at the William D. Roebuck Industrial Park, the Family Programs Office threw an informal party for more than 70 volunteers to recognize them for their outstanding support. Family readiness assistant Nicolette Stout, who organizes the Family Readiness Group of volunteers, led the small ceremony.
"Volunteers are the life force of the units. When volunteers give, they don't do it for recognition or gifts, they do it because they love serving," she said.
After giving the opening prayer, Chief of Staff Col. Aubrey Ruan, informed the volunteers that he always feels proud and extremely privileged to address the volunteers because they so seldom get the recognition they deserve.
After Linda M. Todman read a short poem of thanks for the volunteers, Stout then gave a short speech thanking the volunteers who take time out of their often-busy schedules to donate for military servicemen and women.
"I can recall when I was on the receiving end and someone else helped me when my husband was deployed – I will be forever grateful for that," she said.
In addition to presenting the volunteers with certificates of appreciation and thanks, for the first time ever, VING commanders were then given the opportunity to present special awards and gifts to exceptional volunteers.
Jacqueline Rosa, a volunteer who mostly works fundraiser events for the Family Readiness Group, was very happy to be receiving a certificate.
"My husband couldn't be here tonight – he's on Annual Training [with the guard], so it's nice to be here, it means a lot," she said.
After the adult ceremony, VING State Youth Coordinator Eliza G. Rampersad gave away certificates to some of her outstanding youth volunteers and military children.
"This is the month of the military child and they deserve to be recognized for their efforts too," she said.
April 10–16 is National Volunteer Week and the ceremony was a way for the VING Family Support Program to thank volunteers for giving their time and devotion.
On April 7, 26 volunteers in St. Thomas were honored at the Leonard B. Francis Readiness Center (Armory) in Estate Nazareth. They were presented with awards, flowers and gifts.